Heyyyy 😀 How are you? Hope you're having an amazing day so far. Thank you so much for your kind words and home buying tips! Like I said, ya'll always have fabulous advice.
I'm going to go ahead and start off by saying that Hot Tub Time Machine was not my fave movie.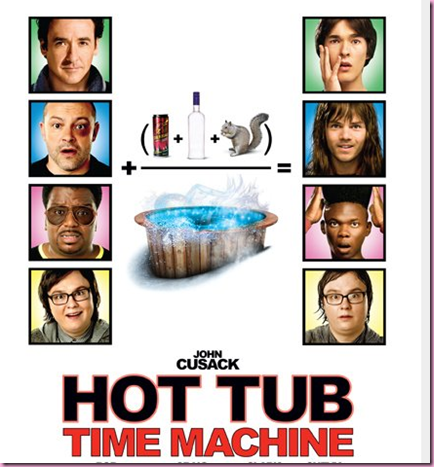 In all fairness, I gave it about 10 minutes before I called it quits and decided to tackle my inbox and take a nap.
The Pilot LOVES it. We definitely have different tastes in movies 😉
This morning, I was really excited to check out a new-to-me cardio sculpt and tone class. When I got to the studio, the parking lot was blocked off for the street fair (which starts tomorrow!) and I couldn't find a parking spot for the life of me :/
So instead, I ended up at this one place: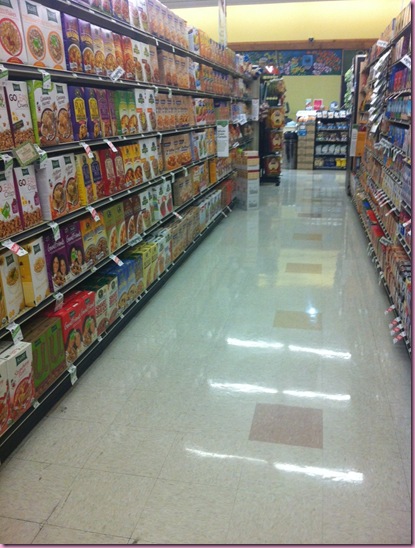 Whole Paycheck is totally cardio- my heart rate was up the whole time 😉 Heh heh.
I grabbed some macaroon-making supplies + stuff we were out of: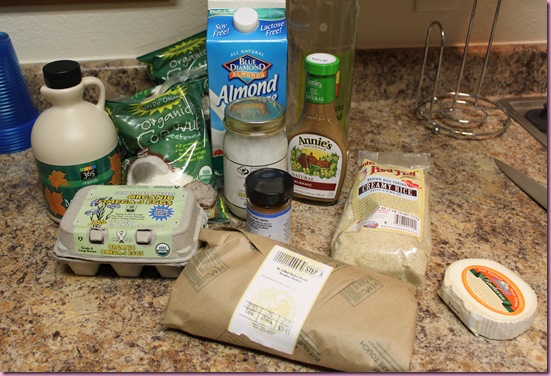 Chicken (the Pilot requested *this* stuffed chicken), fancy goat cheese (Bucheron is the good stuff) and a new-to-me breakfast grain: brown rice farina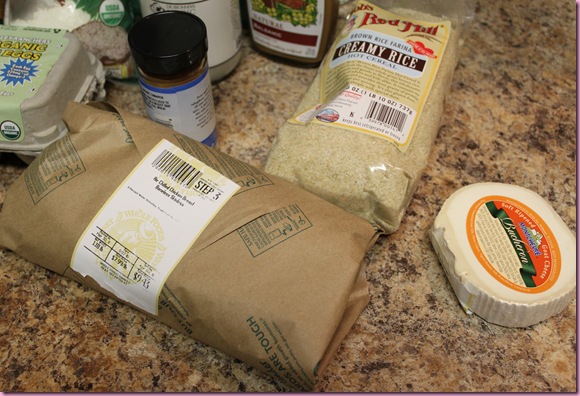 The stats were fairly similar to oats, so I thought it would be fun to give it a whirl for today's b-fast.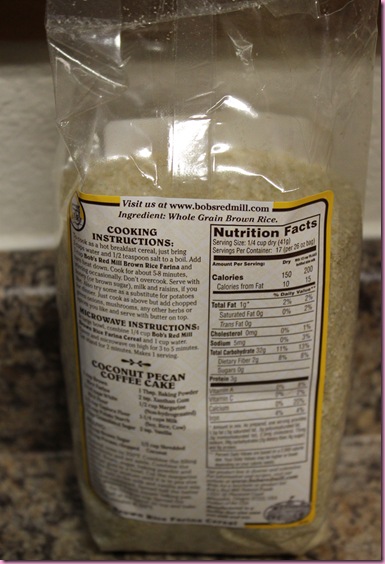 I cooked the brown rice cereal on medium heat, with water, almond milk, sea salt and some organic frozen strawberries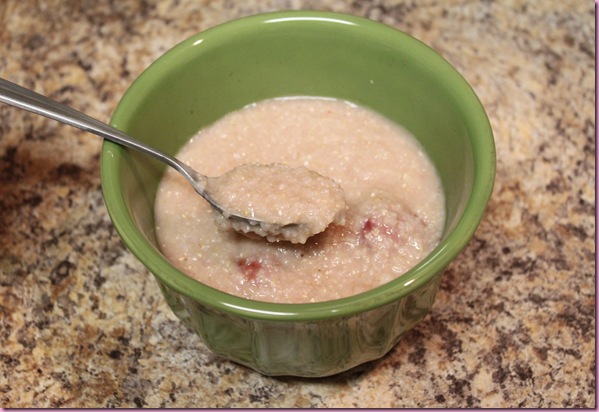 (The texture was similar to steel-cut oats or cream of wheat)
Enjoyed with cinnamon, a crumbled amazeball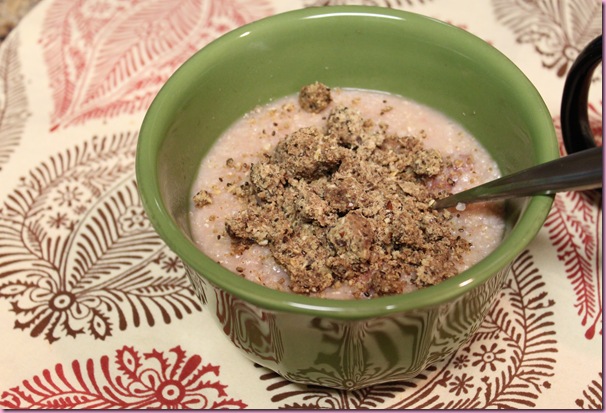 and tea 🙂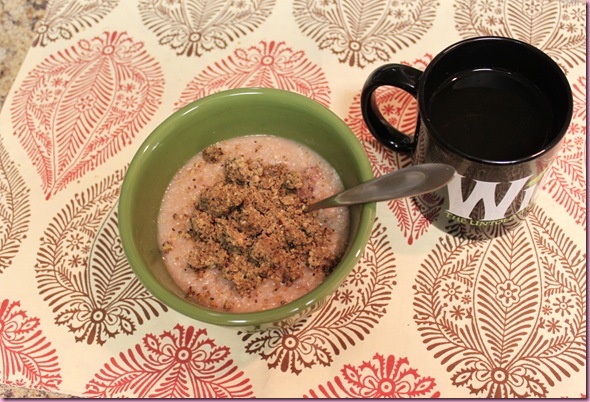 We're off to meet with the realtor and have the dadoo check out the place. He builds custom homes, so if there's something wrong with it, he'll find it 😀 We just feel comfortable having him go through it before we continue the contract, negotiation, inspection, etc shebang. While we're there I'll also take more pics to post.
After that, gym time and dinner at a friend's house!
See ya later today <3
xoxo
Gina
Something to think:
All men dream but not equally. Those who dream by night in the dusty recesses of their minds wake in the day to find that it was vanity; but the dreamers of the day are dangerous men, for they may act their dream with open eyes to make it possible.

T.E. Lawrence