Hi friends! How's the day going? Hope you're having a lovely one. It's been so much fun to read through how your goals are going for 2015! Keep 'em coming. I'm getting in vacation mode, so I thought I'd share what I got in my latest fix, aka Stitch Fix for vacation.
This one was a home run! My fixes can be hit or miss, but lately they've been awesome (see my Stitch Fix tips here). I always love seeing what other people receive in their Stitch Fix (<—referral link) boxes (especially so I can pin the faves!) and really appreciate the fact that they now have maternity. As someone who had a hard time finding flattering maternity clothes during my last pregnancy, I would have loved to have the option to try on new pieces at home (that someone else picked out).
I asked for some pieces that would work for our upcoming trip, especially since I've become guilty of horribly UNDERpacking. I've gone from one spectrum to the other, friends. Back in the day, I was notorious for taking 6 pairs of shoes for a 3-day trip, and now, I find myself having worn all the clothes I packed with two days left of our vacation. For this shipment, I requested some summery pieces in bold colors that could be dressed up or down, and Alexandra (my lovely stylist) definitely hooked it up.
Stitch Fix for Vacation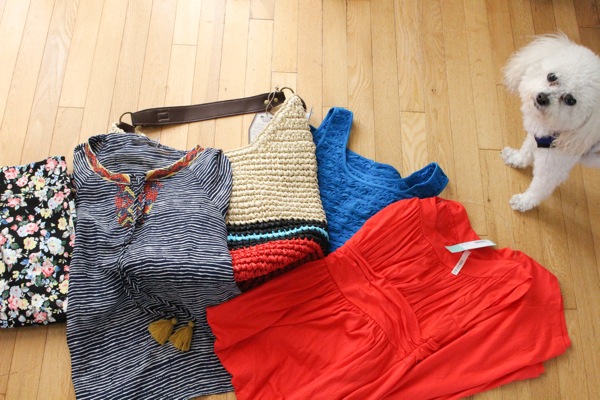 THML Holford Tie Neck Peasant Top (similar here and here)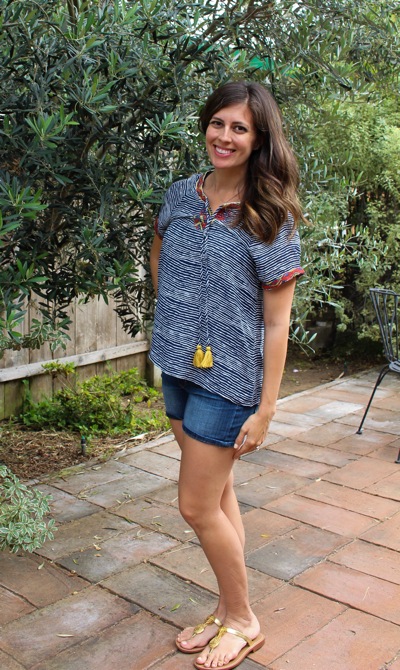 (with Joe's jean shorts and Lilly Pulitzer for Target sandals)
Sun N Sand Poplar Woven Bucket Bag (similar here)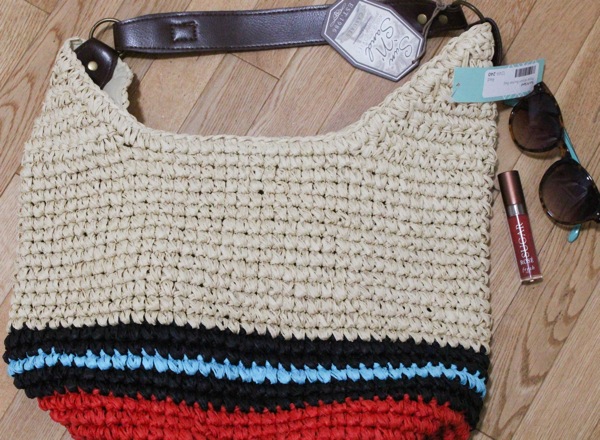 Tees by Tina Kiko Maternity Dress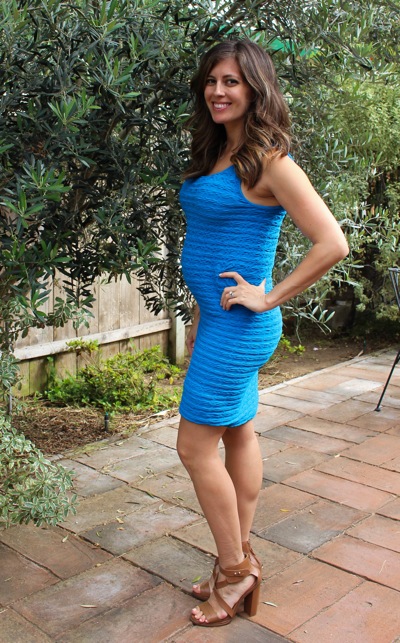 Gilli Astra Sleeveless Maxi Dress (similar here)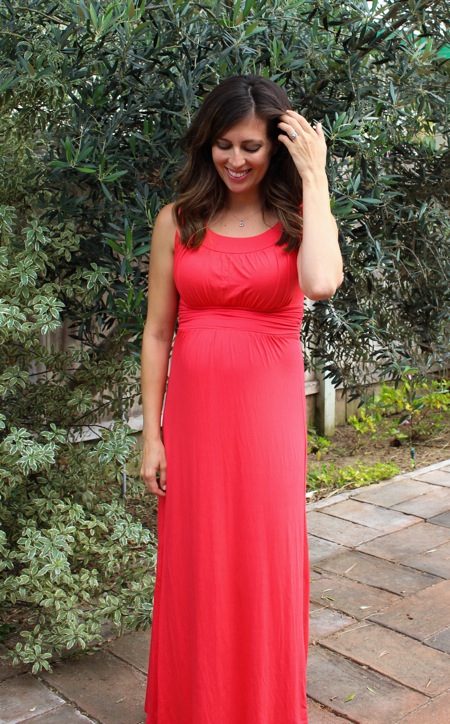 As far as the pants go, they did not fit.
Most of my regular jeans and pants are still working -I use the hair tie trick to secure the button- but only the ones that have zippers (that can be unzipped and then re-zipped when I get into said pants). The floral pants did not have buttons, nor zippers, and were lacking in the critical pregnancy stretch factor. I briefly tried to sausage myself into them before deciding it was not worth it haha. They are very cute, so I'm keeping them -you get a 25% discount if you keep all 5 items- and hopefully will still be in style next spring?
If you're curious to learn more about Stitch Fix, here is my first fix ever, and my most recent fix!
Do you overpack for vacations or underpack? What's your current fave thing in your closet? For me, it's become these white jeans. I wear them all the time!
xoxo
Gina
In full transparency, I paid for the above items using Stitch Fix credit from referrals to the brand over the past couple of years. Thank you so much for your support! I'm thrilled that many of you have tried it and love it as much as I do <3