Oh how I love squash blossoms.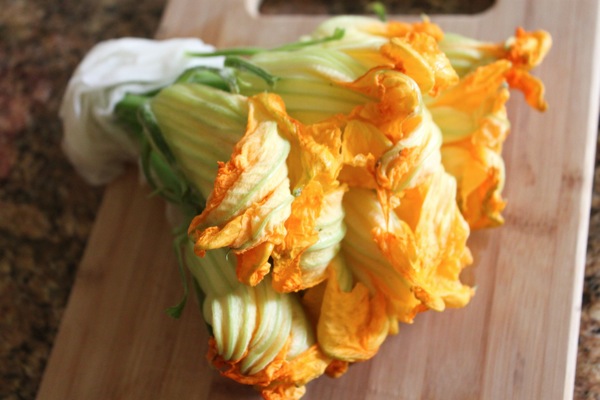 Then again, I love anything that serves as a vessel for goat cheese consumption 😉
When I saw the squash blossoms at the farmer's market, I knew we had to get a bunch. It had been quite a while since we had them, and they would be the perfect component for the Herbs de Provence goat cheese we had just purchased from another vendor.
I took the squash blossoms and trimmed the ends, washed them well -at this point a spider jumped out at me! Basically, I had to fight for my life to make these squash blossoms- and lightly fried them in a little canola oil. Last time, I dipped them in egg mixture and brown rice flour, and I regret not doing it this time. During naptime, I had made a GF buffalo chicken creation for the blog (it will be up later today!) and was sick of dipping and breading things. Hashtag blogger problems.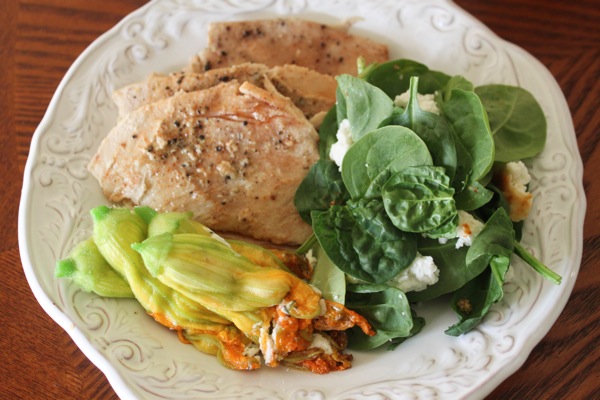 Despite the fact that they were better last time, they were still insanely wonderful. The light sprinkle of sea salt is always a good touch 🙂 We enjoyed the blossoms with turkey (in a spicy-sweet honey glaze) and simple salad + more goat cheese.
After our delicious dinner, I went to the gym to get some weights.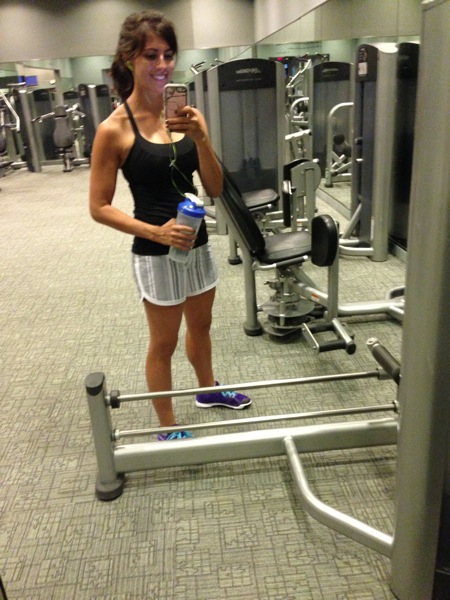 (Hiding in the weight machine room because taking a gym selfie is goobery, but letting someone see you take it is extra goobery, haha.)
The original plan was to get in some quick strength since I figured I'd be really sore from Saturday's teaching. It ended up being an easier day than my usual Saturday (1 Zumba instead of 2!) and I felt energized to do some cardio. The monsoon weather has FINALLY come in, welcomed with open arms, and has really cooled things down. It's amazing how motivation changes when you aren't dripping in sweat walking from your car to the gym 🙂
After a quick dynamic stretch and how-ya-doin with with foam roller, here's what I did: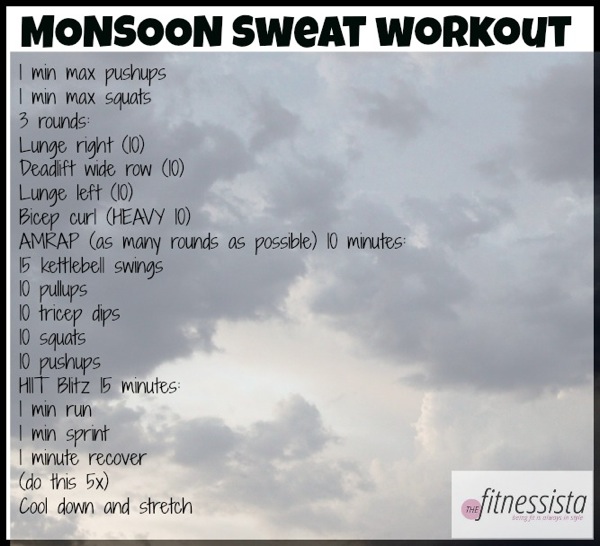 It only took 40 minutes and I was drenched in sweat walking back to my car. Victory!
This morning, Liv and I are off music class, a couple of errands -I finally started decorating the entertainment center and am having a little too much fun- and then swimming with friends.
Hope you have a wonderful day!
xoxo
Gina
Are there any rare veggies/fruits you get excited to see? I'm always thrilled when persimmons make their appearance.