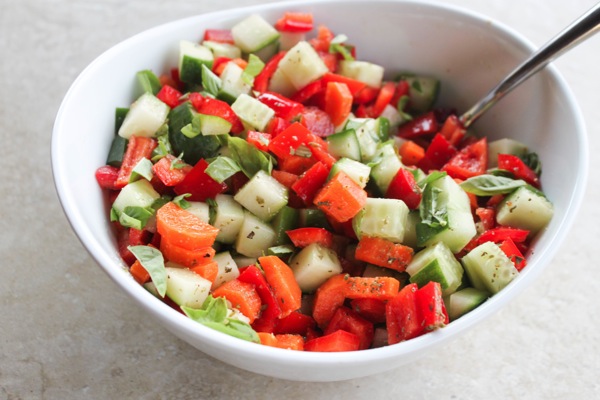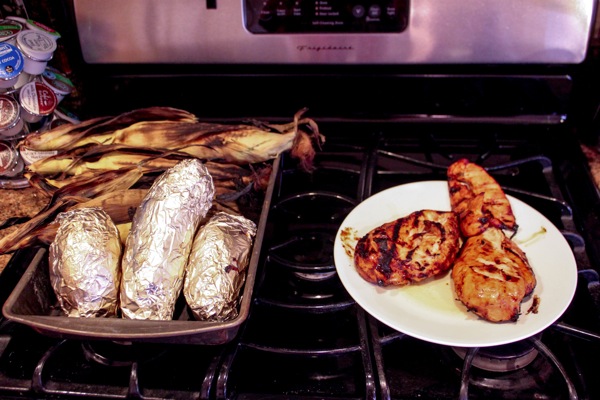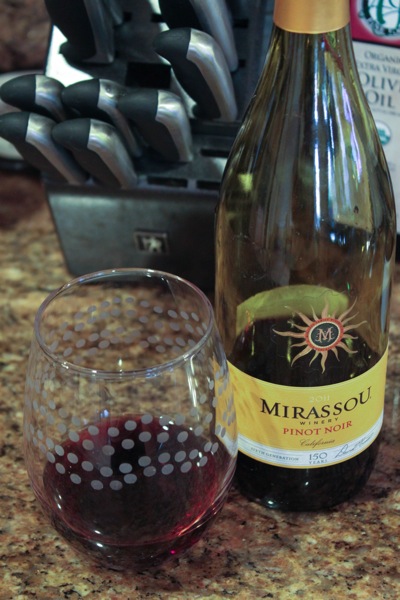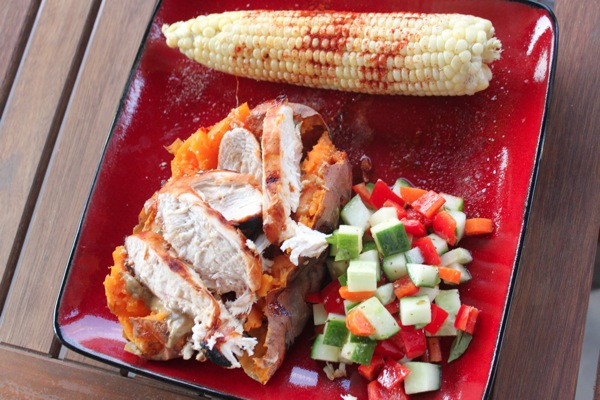 We finally bit the bullet and ordered one of those cool hanging hammock chairs from Rue LaLa. (My friend Julie got me hooked, and I may or may not check the app every morning when I wake up.) I want to live in the chair! When Liv is sleeping, I'll make an iced rose tea or if it's nighttime, a glass of Malbec, and blog while swinging in the chair. I have this crazy idea of hammock chairs hanging all over the patio. Sounds awesome, right??
Having the MIL here with us this week has been like a lovely vacation: the perfect mix of relaxation and planned events. Last night, we sat on the patio and drank Shiraz before coming inside to watch Identity Thief (which I didn't love). The Pilot grilled us dinner (corn on the cob, sweet potato and perfect chicken, which I paired with a simple chopped salad of cucumber, red bell pepper, carrot, olive oil, red wine vinegar, salt, pepper, oregano and fresh basil). Livi took one look at my corn on the cob and decided she wanted it instead of her 1/2 piece, so I traded her. She gobbled it up, smoked paprika, cayenne, lime juice and all 🙂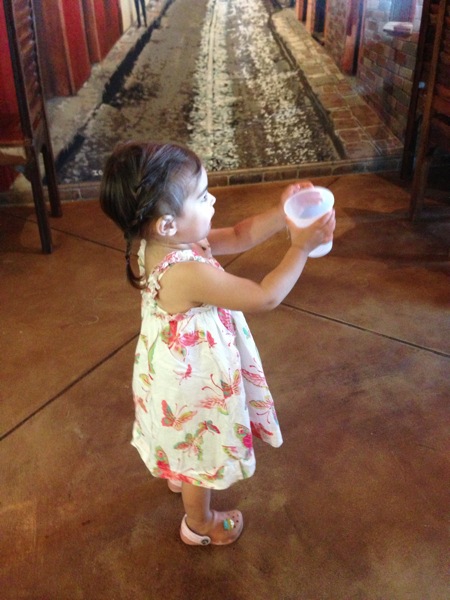 We've also had some amazing dinners with the entire fam. Last night's was at Calle Tepa, which has fantastic street tacos and casual Mexican fare. Liv and I split the manchegos (quesadillas made with sheep cheese),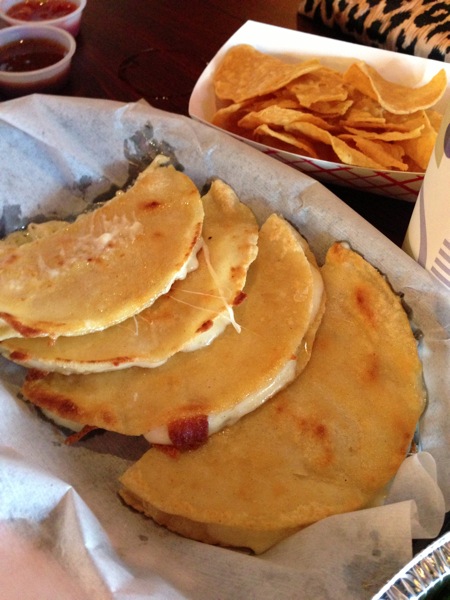 (she also had chips, chicken, rice and beans from my dinner)
and for the first time, I decided to try the bowl, which had rice and beans on the bottom, lettuce, chicken, pico de gallo and guacamole on top.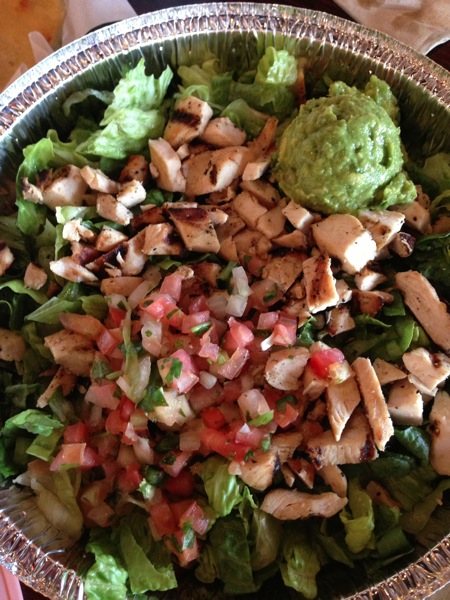 Even though we're on the list to be moving next spring, I have my fingers crossed for the small chance we'll get to stay here in Tucson. Even if we move, at least I know I've savored every second here.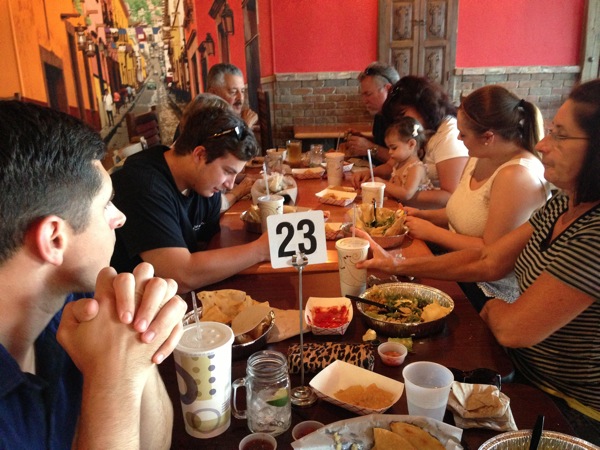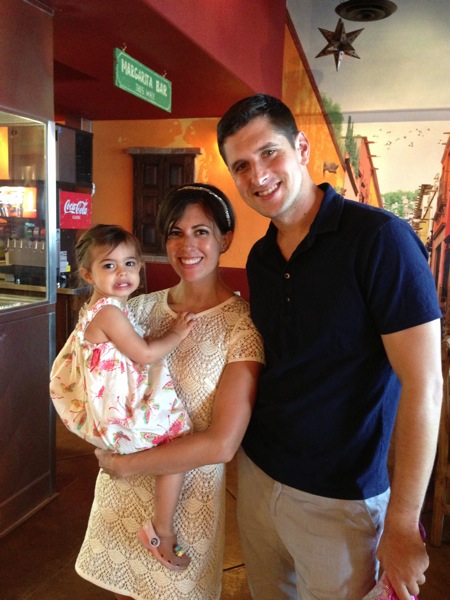 Today is a work day, and it's also an intense teaching day + subbing a Zumba class with Sash tonight. I'm excited! Last time, we packed the house and I used Macklemore for a warmup… I'm looking for another fun song to start the class and pump everyone up. Let me know if you have any ideas!
Thank you so much for your fueling + carrying tips yesterday. I'm going to try running with a water bottle to see how it feels, and if I'm not a fan, try a flip belt.
Time to teach!
Have a happy Thursday <3
xoxo
Gina
Something to do: Plank burner! It only takes a few minutes and is a great core strengthening combo. Let me know how it goes!