-The hour in the morning before it's scorching hot.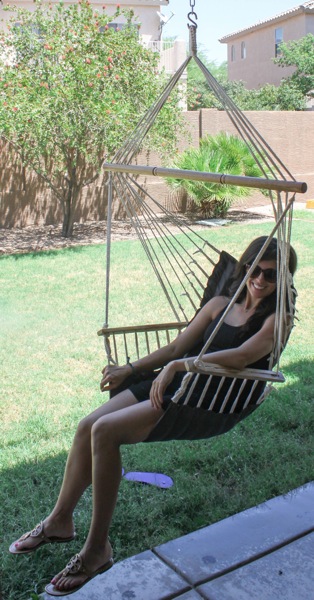 It's perfect time to have a cup of coffee, write a blog post or check emails before noodle wakes up. I always love to sit on the patio, even more now that we have the hammock chair. I'm obsessed.
-Walking around on University. I had a free second before meeting up to do final edits, so it was nice to browse through the stores on University right by the U of A campus. It always makes me feel a little nostalgic, and it's fun to get an idea of what the college kids are wearing. All of the cutout tops, high-waisted SHORT shorts, and flowy pant-jumper-things, ugh, whelp, it made me feel kinda old.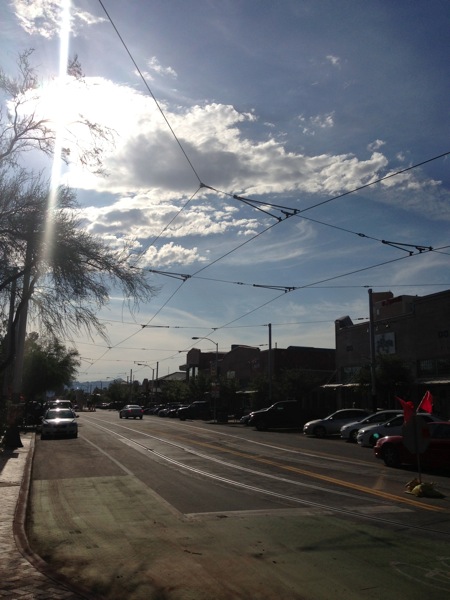 -Rose iced tea with fresh mint. The Tulsi rose tea is my favorite, and lately I've been enjoying it iced along with some mint from the garden. I'll brew 2 bags of tea in 10oz of hot water (for about 10 minutes) then add ice and mint. Miss Livi loves it almost as much as I do 🙂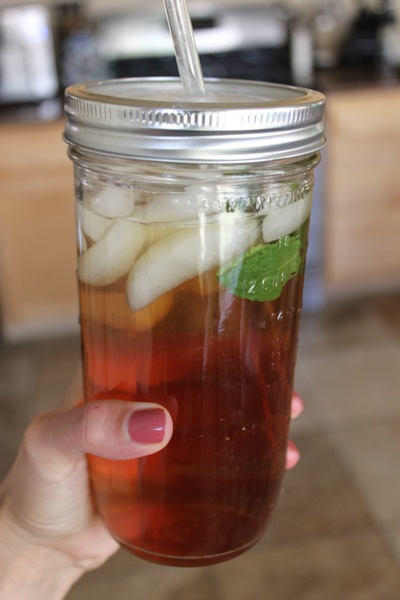 -Caroline! I'm so proud of her. Since we've adopted her, we've seen tiny improvements along the way. (You can read her story here, but she was a puppy mill mama dog, and traumatized from the abuse.) Sometimes it's felt like we've taken jumps backwards -like when she decided she was going to rattle her crate multiple times at night so we'd take her outside… to chase lizards- but she's come out of her shell SO much this past week. She's wagging her tail like crazy, whenever my mom comes to visit she barks and jumps around, and last night she crawled up next to me so I'd pet her. It makes my heart so happy to see that she's finally starting to become comfortable and realized that we'll never hurt her.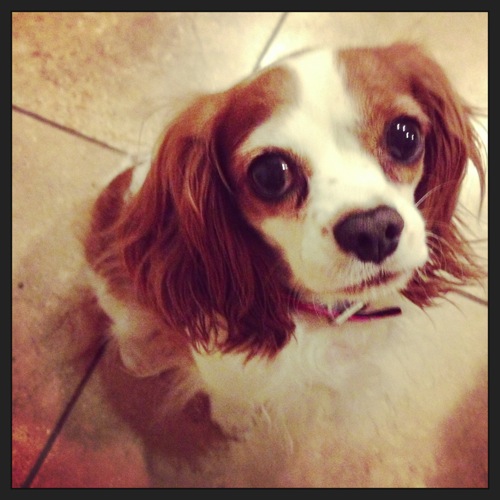 -An AWESOME Zumba class at BreakOut last night! Sasha and I subbed, and as usual, it was such a blast. Thank you so much to all of you for your support with the DVD this week! We're doing the final edit tonight (!) and will have them pressed and ready to send out.
-Livi's new backpack, which I thought would be fun to have for traveling and toting around snacks, toys, etc. She picked it out: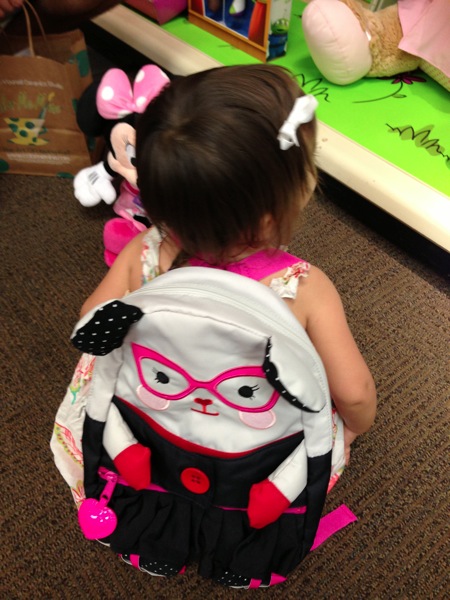 -Our costumes for next week's dance show. We're doing a hula/Tahitian dance: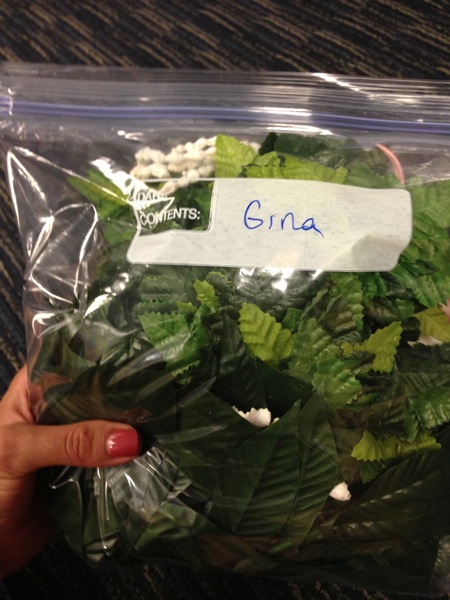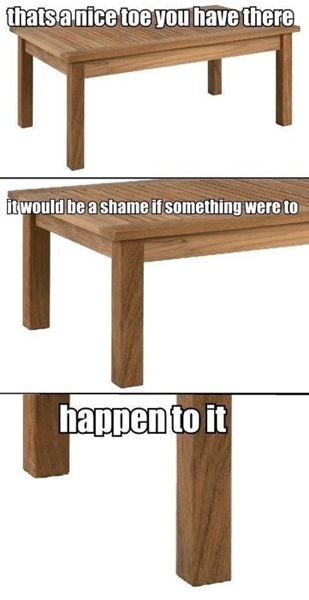 Real life.
And the reason why my pinky toe will never be the same.
Hope you have a very happy Friday! We have some fun things happening. It's my cousin Ashley's bridal shower tomorrow and we're going to work on building a home gym.
What are you up to? Any fun fitness events or races?
xoxo
Gina