Hi from the Pilot's office 🙂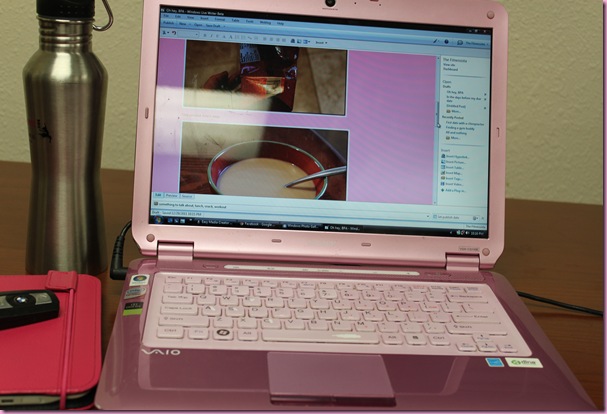 He had some paperwork to do tonight, so I walked around the gym track with the Kindle for a while and am hanging out until he's done working.
Today was a pretty good day- far more productive than yesterday!- filled with errands and many of the things that have been neglected in favor of holiday prep and celebration.
Some eats:
yogurt, almond butter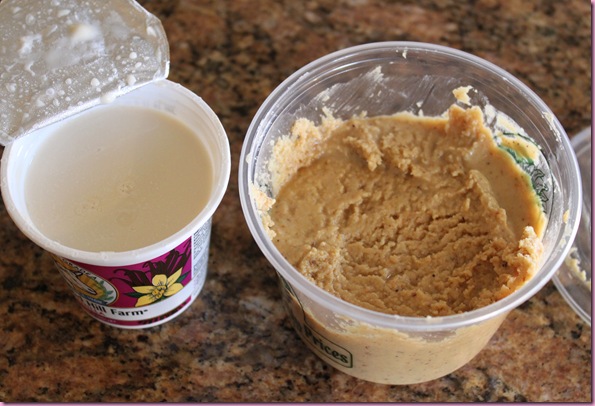 (I put a couple of blobs of almond butter into the yogurt)
and chocolate,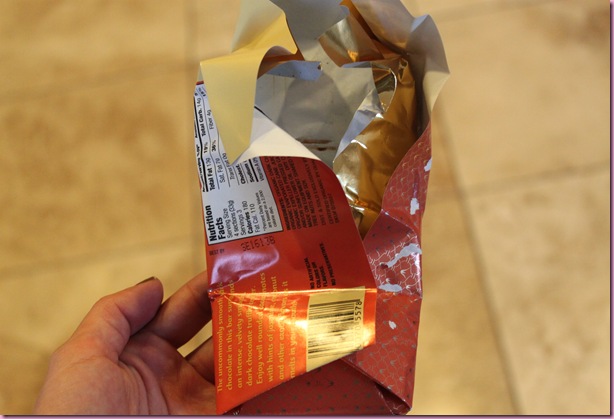 Thai coconut Amy's soup: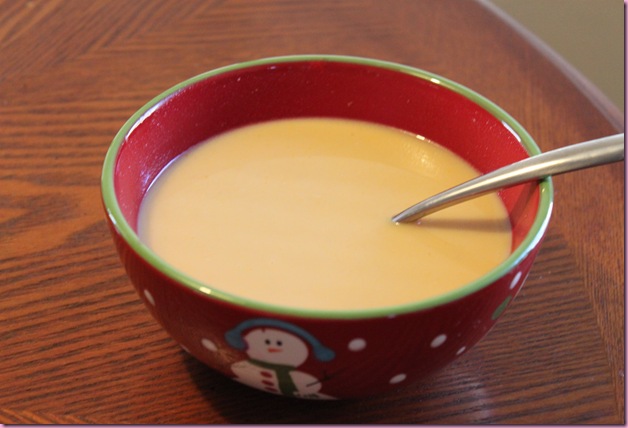 (It looks like curry-flavored milk but there were vegetables that sank to the bottom. I added some red curry paste to it and while it was ok, not my fave. I didn't realize it had tofu in it until I was about halfway through and the tofu bites were like chewy erasers… mmm, tasty)
and since I didn't feel like making real rice to go with it, I had some brown rice cereal.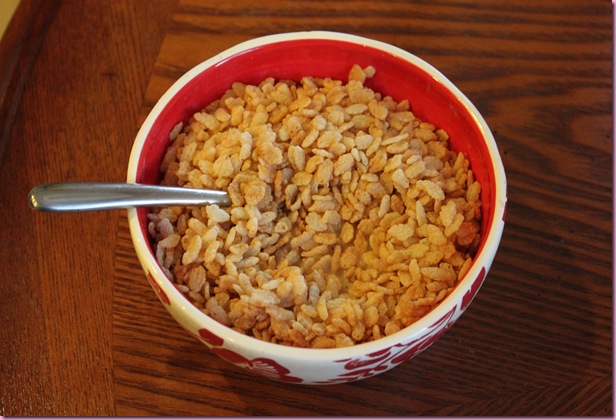 Same thing, right?
While I was eating the soup, it definitely made me wonder about BPA, since we buy a fair amount of canned goods. BPA stands for Bisphenol-A, which can be found in plastic products and lining of cans. It was banned from being used in baby bottles in Canada in 2010, and overexposure is linked to various negative health effects. Apparently it mimics hormone compounds in the body and has been linked to increases in various types of cancers and health concerns. (There is a ton of info online about BPA if you're interested in learning more)
Canned goods very convenient, especially when it comes to tomatoes and soups (making homemade beans is a piece of cake) but with the BPA content, it makes me wonder if I can have the convenience minus the chemicals. I've transitioned away from bottled water, especially since we have an awesome water filtration system, but still get BPA through occasional canned goods. Jars are a great option, but many soup and tomato companies have yet to transition to them.
Whole Foods has BPA-free can options, and a few brands (Muir Glen is one them) have stopped using cans lined with BPA.
Do you pay attention to BPA in the food containers you use? How do you avoid BPA in canned soups and tomatoes, or do you just roll with homemade?
Like everything else, I don't feel like there should be an all-or-nothing attitude about it, but would love to know what your BPA philosophy is.
Dinner date with the Pilot- see ya in the morning!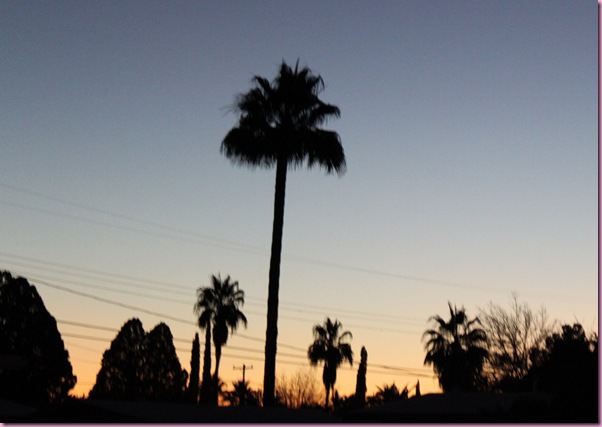 xoxo
Gina