Hi friends! How's it going? I hope you're doing well considering everything going on and staying safe and healthy.
We're still navigating each day by the hour and trying to find some sense of normalcy within such an unnatural situation. Each day is different and I've been trying to think of various ways to entertain the girls (and keep from losing my mind lol).
Proof we've already reached next-level: we set up a tent in the living room and had "camping night" this weekend. It ended up turning into two nights because the girls loved it so much!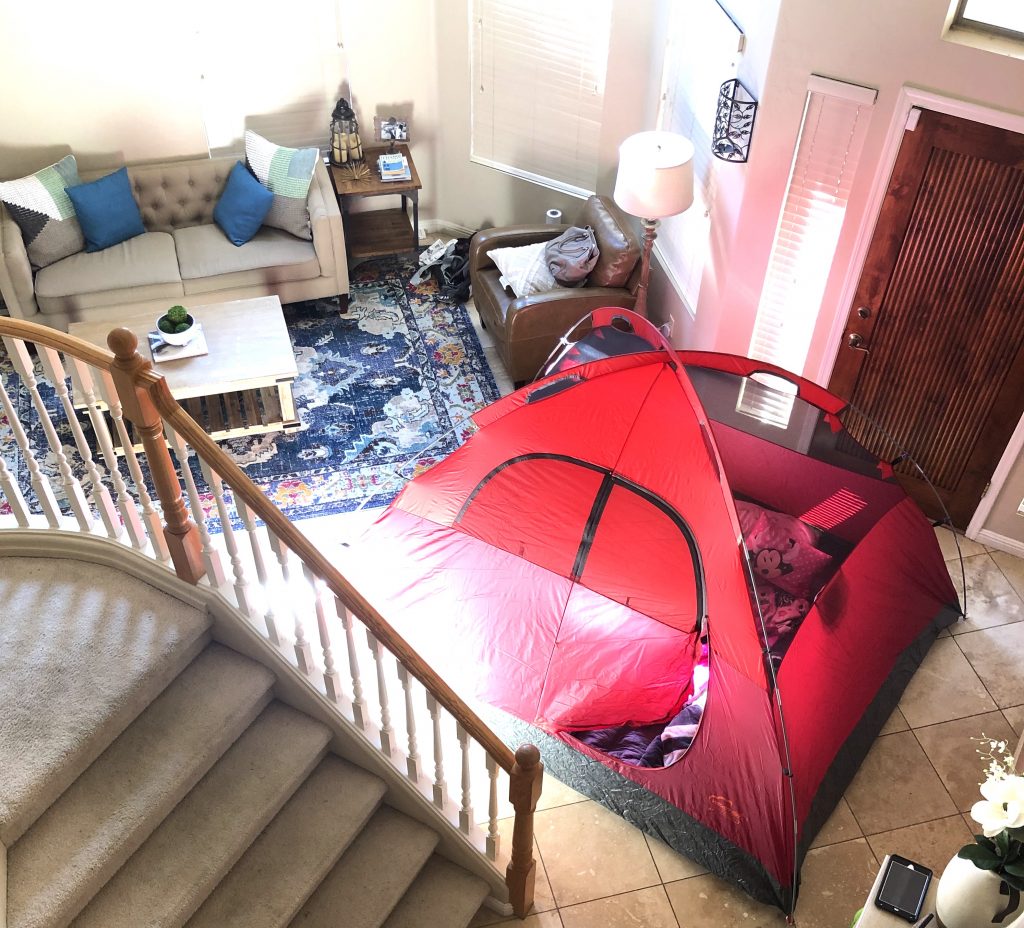 The Pilot grilled grass-fed steaks and we enjoyed them with roasted garlic potatoes and lemon green beans.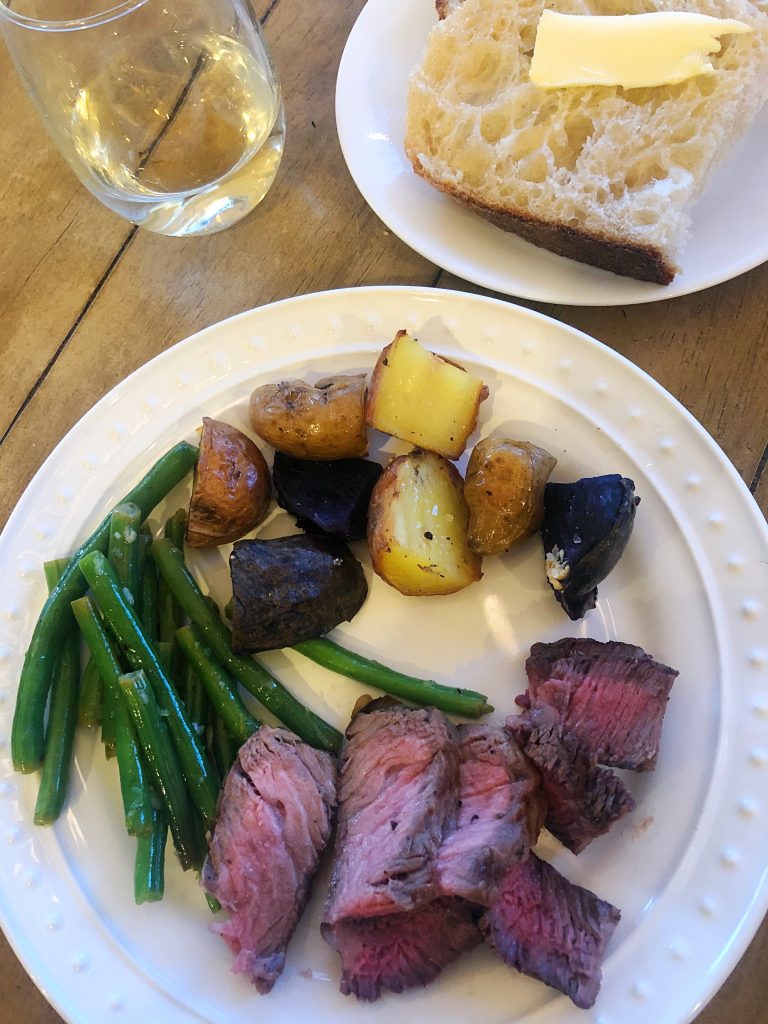 S'mores for dessert: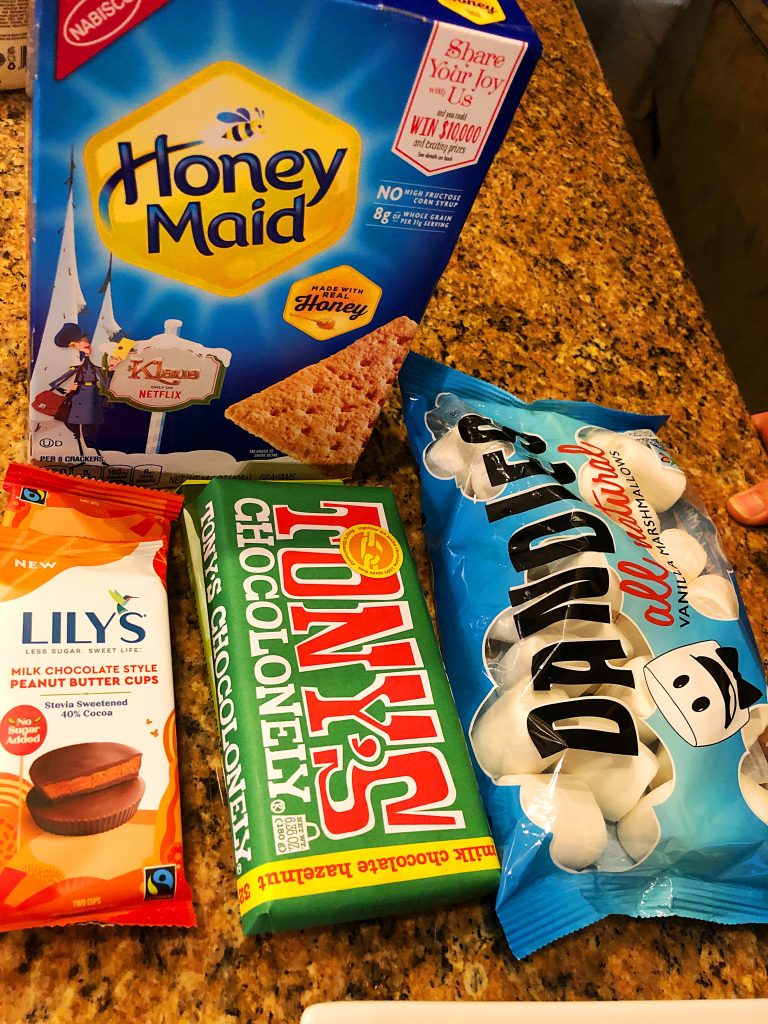 and then we set up the tent, along with air mattresses and sleeping bags. The initial ideas was for all of us to sleep in there together, but when the adults' air mattress deflated around 2am, the Pilot and I crawled up to our own comfy bed. The girls slept so well in the tent that we let them sleep in there an additional night. They're obsessed! I can definitely see it becoming a regular thing.
We've enjoyed at least one long walk outside every day with the dogs, and it's been so good to get fresh air and sunshine. It's pretty easy to hit my steps goal for the day when we're outside so much! We've been doing yard work, the kiddos have decorated our driveway with sidewalk chalk, and we've been playing board games at night. This whole experience has taught me how much the kids love board games! Don't Break the Ice, Jenga and Candyland have been hits. We've also done some puzzles, which is a good way for them to unwind and chill in the afternoon.
While I feel like we're trying our best to be positive in an otherwise horrible situation, I won't pretend that it's been all fun and easy. There's a lot of underlying stress and worry but I keep reminding myself that the only thing I can control is for us to continue to stay home. It feels good to daydream about an enormous family party when this is all over. <3
Some more things from the week:
A heart-shaped cactus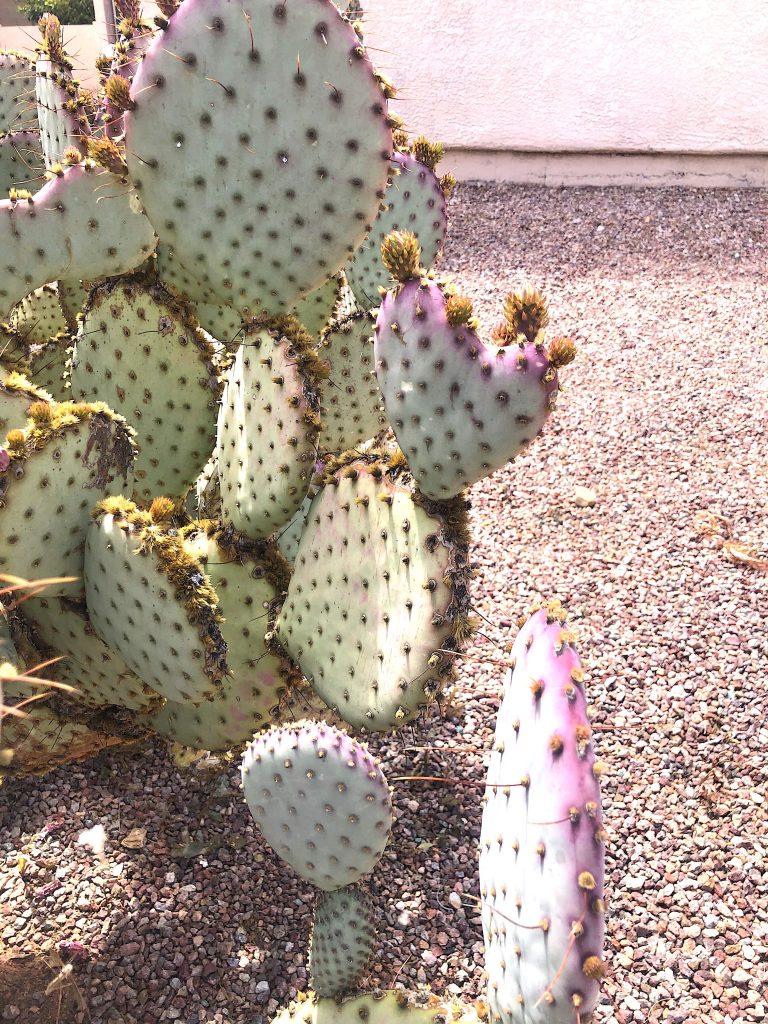 this beautiful bread from Commoner & Co.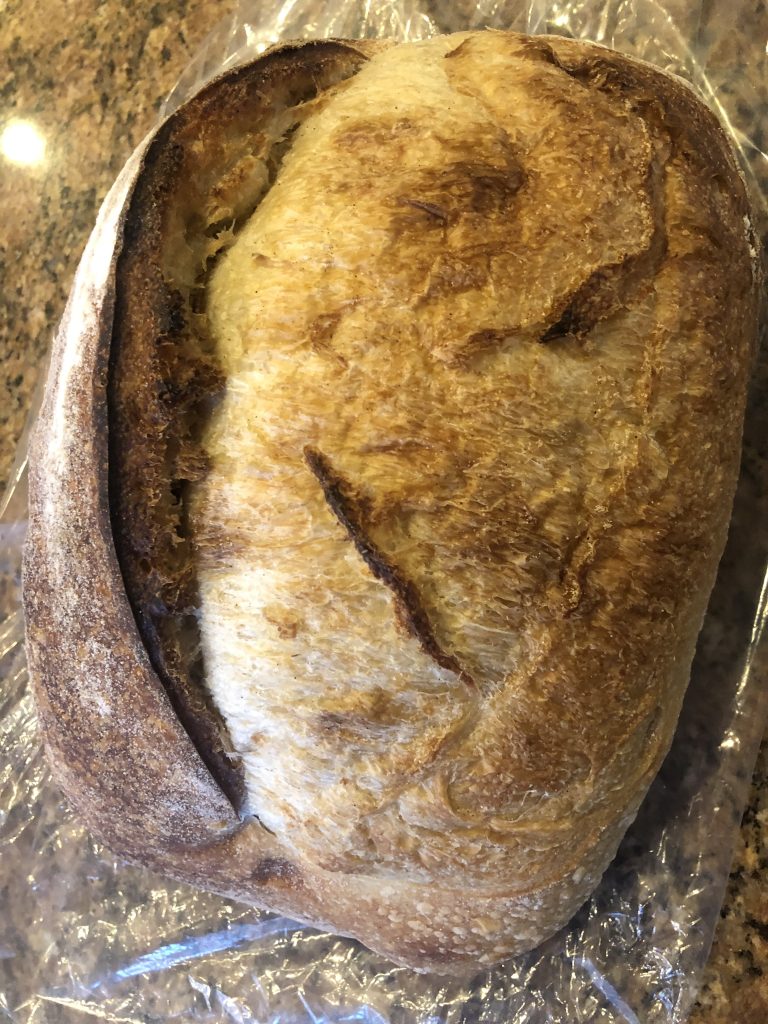 and a simple lunch: leftover BBQ chicken thighs, romaine, bell pepper, carrots, Primal Kitchen dressing (I order it from Thrive Market) and a sweet potato.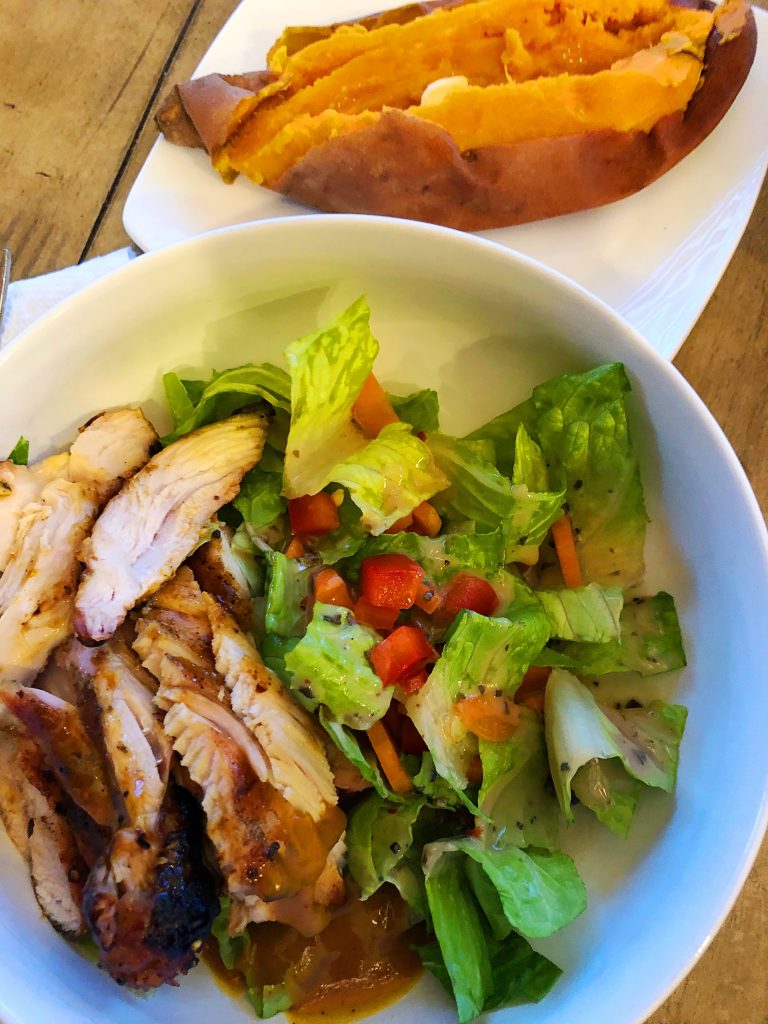 For today, the girls both have Zoom calls with their schools, I'm going to work on revamping the Home Workout Warrior plan, and we're going to decorate a neighbor's driveway with chalk later. (She saw our driveway and emailed to see if the girls would mind doing some artwork on her driveway, too.)
Sending you all a virtual hug and thanks for stopping by the blog today.
xoxo
Gina
Where are you doing most of your grocery shopping? We need some things from Trader Joe's but I'm wondering if it's worth it. Any random things you've done to entertain the kids that have been successful??