Hellooooo 😀 How are you? Hope your weekend is off to a fabulous start! Thank you for your beautiful comments and emails about the Pilot coming home semi-soonish. I'm just thrilled that there's a light peeking out at the end of the tunnel 🙂
So, I spent my Friday evening with amazing friends 😀
*Note: All photos in this post were taken via iPhone. It did a pretty snazzy job 😉
After dance, Michele and I hit up Monkey Burger. It was her first time, and she was excited since I had majorly hyped it up- it's probably one of my favorite places. Super fresh delicious food, veggie options, and sweet potato waffle fries. All you need in life, right there 😉
I got my favorite salad with goat cheese, greens, balsamic, sundried tomatoes and veg: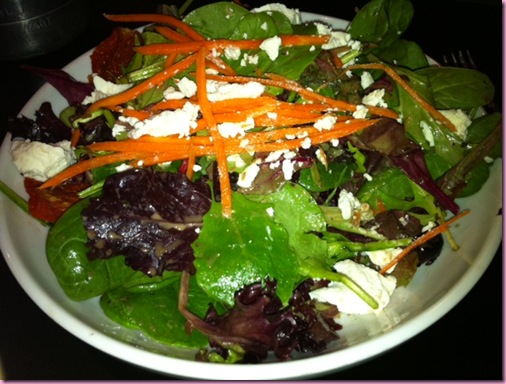 Beast domination occurred.
Michele had a turkey burger: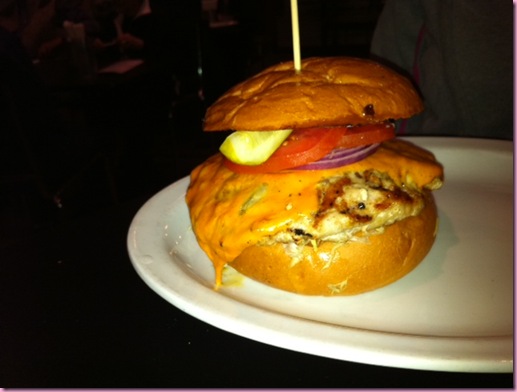 (she asked if I wanted to take a picture of it because it so sizeable)
and we each enjoyed a side of sweet potato waffle fries: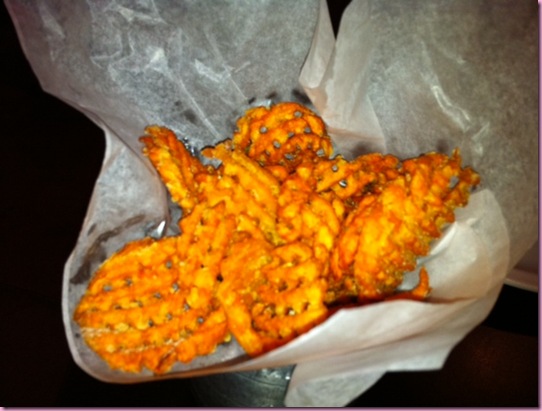 The fries dreams are made of 😉
It makes me sad because after the guys get back, Michele is going back to Valdosta because she and her Pilot are stationed there longer than we are. (We're moving after the Pilot gets back, after a short limbo phase in Valdosta.) My best friend Jeni is still in V-town for a while longer, too. I guess we'll have to make lots of east coast vacations 😉 The good news is that I'll be on that side of the world next weekend- so excited to visit 😀
After dinner, I went to the madres to see the fam, and then met up with some friends at Yogurt Delight for dessert.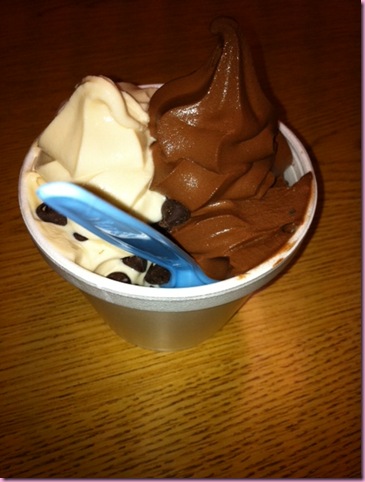 Froyo is a rare occurrence for me, since cow's dairy isn't my buddy, but it was uhhhhmazing. I got the peanut butter and chocolate cookie dough flavors with chocolate chips and it was 100% worth the achy stomach. When places start offering goat's milk ice cream and froyo, I'm going to be ALL over that.
Well friends, I'm off to teach and early bootcamp class! Have a great day and I'll see ya this afternoon <3
xoxo
Gina