To cap off an incredible weekend of festivities,
–Christmas Eve dinner at my dadoo's house
–Christmas brunch at our house
we all took naps and relaxed yesterday afternoon –I watched Christmas Story twice. Once with my eyes open, and once with them closed- and then went over to my mom's house for Christmas dinner and gifts.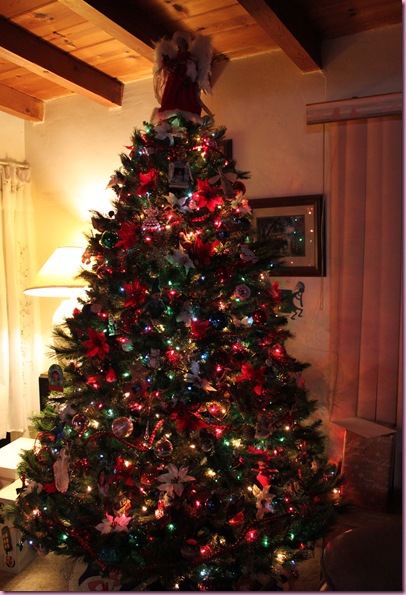 Per usual, dinner at my madre's was a comfort food extravaganza- she and my nana are amazing cooks. Lasagna, stuffed baked potatoes, green bean casserole, chicken meatballs, brown rice pasta, tilapia with marinara, appetizers and treats galore.
My plate: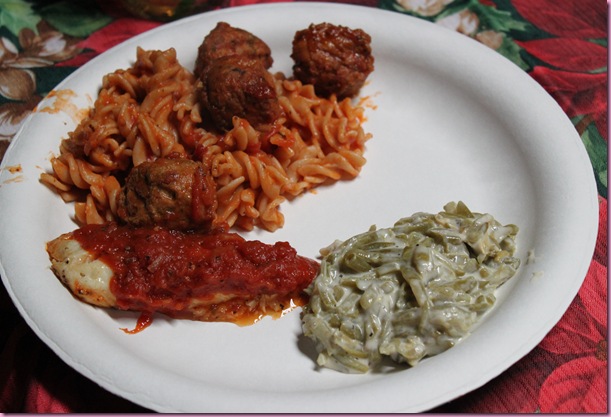 (She even saved a little green bean casserole in a dish without the crunchies on top)
+ copious amounts of trail mix and chocolate-covered almonds
We listened to Mexican music, played with my bro's Xbox Kinect –the Pilot IS the fruit ninja- and little Bella happily hopped from lap to lap. She was very confused when we got home after midnight, as she usually puts herself to bed around 10pm, and instantly crashed out. It was a very full and happy weekend <3
Now that we're all slowing getting back in the swing of things, I thought it would be a good time to put the call out for inspiration boards. As you guys know, every year I make an inspiration board to hang in my closet, which serves as a visual reminder of what I'd like to accomplish in the new year. Pinterest is awesome and everything, but there's something to be said about physically making the board and having it in a place where you'll see it every day. I truly believe that if we're constantly reminded of our goals, we'll be more mindful to make little steps along the way to accomplish them.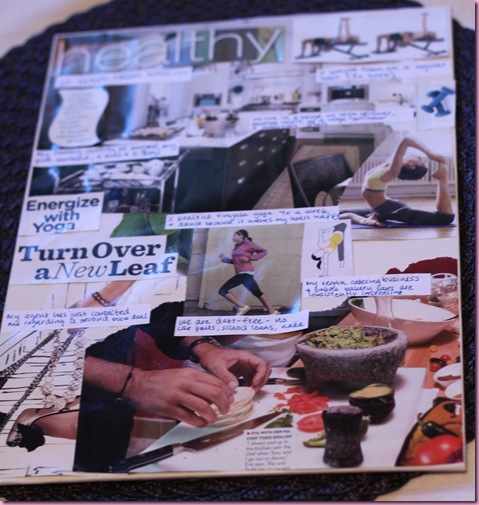 I always love posting your inspiration boards, too, so if you'd like a little arts and crafts project this week, please send me a photo of your completed inspiration board by this Saturday, December 31 (fitnessista at gmail dot com, subject: inspiration board).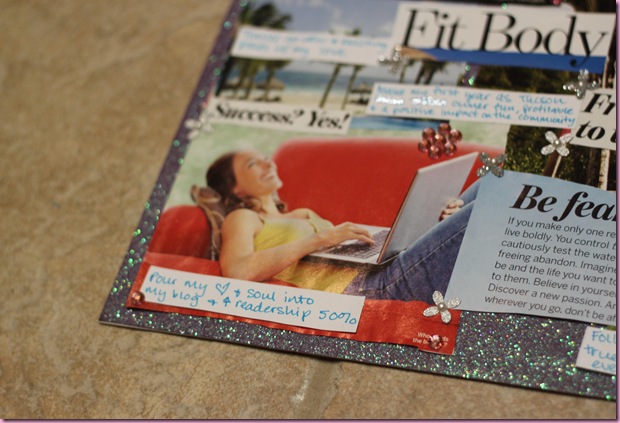 I'm off to Zumba –my arms are a little sore from Fruit Ninja, haha- and then to see which day-after-Christmas sales haven't been too horribly picked over 😉
Have a wonderful day!
See ya later with a Family post <3
xoxo
Gina
Inspiration for the inspiration board: Here's last year's, two years ago, and 15 health tips for the new year
Have you ever made an inspiration board? If not, give it a try! I can't wait to see the ones you send in <3