Treadmill total toaster workout
Hi! How's your morning going? Kind of a huge fan of this shorter week; the weekend is almost already here 😉
Still going strong: the green juice and green tea combo.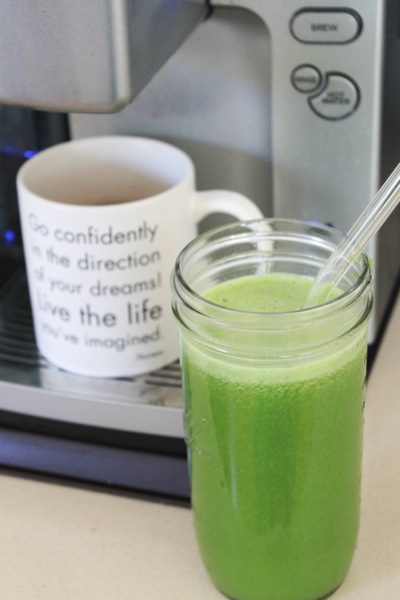 (Juice with apple, spinach, cucumber, lemon, mint and ginger. The mint makes it taste so cooling and refreshing!)
Can't really say the same about ye ol' juicer. I bought it from my friend Heather, I think six years ago (?!) and it has been an AMAZING juicer. Sadly, I think it's reached the end of its lifetime. We've got a leaker, friends.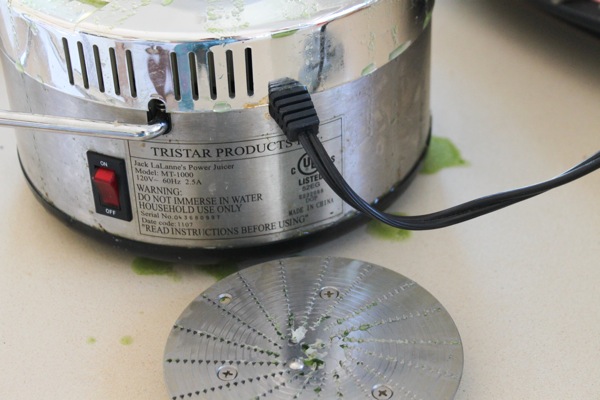 I started to take it apart and rinse the pieces and I noticed juice had been leaking around the sides. I'm going to play with it today and see if it's something with the seal, but if not, it might be time to scope out new juicers. It's been a great one, that's for sure! I may get another Jack LaLanne or see what Costco has in stock. Let me know if you have an awesome juicer you love!
Zumba last night was amaaaazing. I felt kind of lazy all day and had a hard time getting my mojo going, and Zumba totally turned it around. I'm a huge believer that activity begets activity; it's incredible what a little shaking will do. I felt inspired and energized after Livi went to bed to crank out the to-do list I'd neglected during the day. I think it may be time to go back to short morning walks with Bella or a spin ride. It wakes my brain up 😉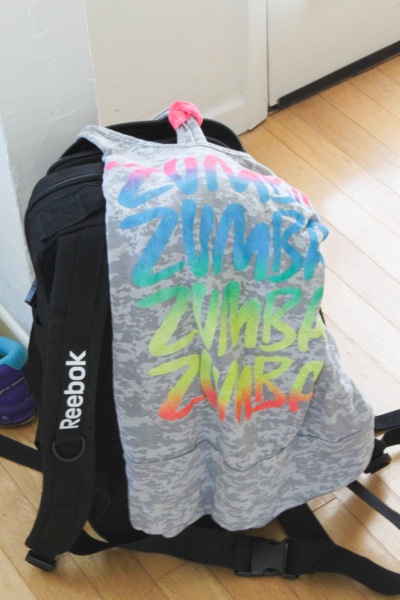 I often wonder how many fitness instructors out there are also introverted. When I teach, it's almost like I'm a different person for a little while. I'm also a huge believer in the "fake it til you FEEL it" mentality. Even though I love teaching 99.97% of the time, there are certainly days where I feel blah and not on my "A" game. When I walk in the door, smile, convince myself to give it everything I've got, and after the warmup, I feel amazing again.
Any fellow introverted fitness instructors? Any fellow introverts who have to step out of their shell for their job (like giving presentations, teaching others, etc)? I'd love to hear about your experience! Any extroverted friends who would rather eat a shoe than teach a fitness class? 😉
Hope you have a wonderful morning <3
xoxo
Gina
NEW WORKOUT: Treadmill total toaster. This is intended to be completed in blocks, based on the following pace guidelines: base pace (an easy and maintainable walk, jog or run), tempo (increased pace; RPE 7-8. More challenging to maintain) and SPRINT (your personal fastest speed; RPE 8-9). As always, check with a doc before making any fitness changes. Honor your body and modify as needed. If you would prefer to walk the entire time instead of run, just add in incline instead of speed for your push and sprint pace, so you'd be doing heavy hills instead of sprints. Let me know if you give it a whirl <3