You never know what you're going to get. It's always kind of fun to put in the SD card and see the forgotten photos; sometimes they'll sit on there for a few days without editing, and then I'll see a surprise or two.
Like this one: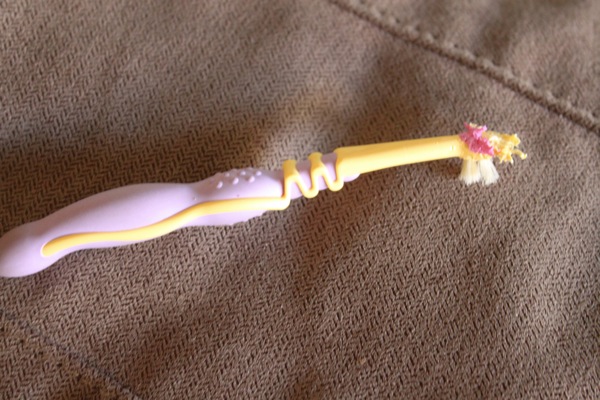 Apparently Caro wanted to improve her dental hygiene by eating Liv's toothbrush.
This one: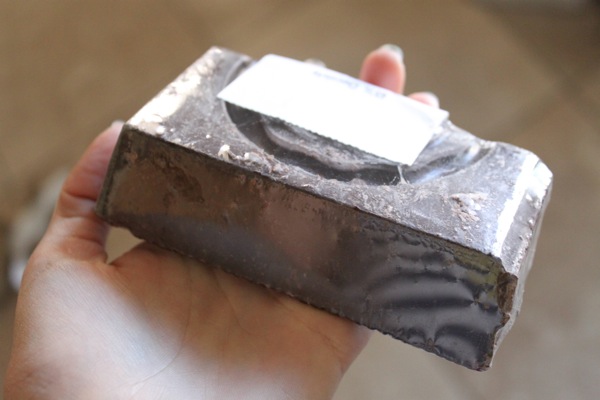 That would be my enormous brick of chocolate. The Pilot was wondering why I didn't get my usual pre-scored bars, but little does he know my true intent to carve it into a beautiful statue of his face 😉
These goodies from Reebok: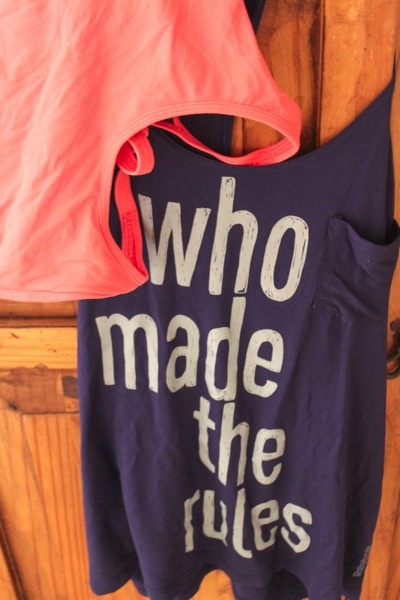 I've partnered with them as an opportunity to try something new -word on the street is that they have a new DANCE LINE. Be still, my Zumba-loving heart- and I wanted to wait until I'd tried the top, sports bra and pants for more than one modality, and washed them to see how the colors held up.
I'm wearing this top and sports bra in the Week 1 workout pics: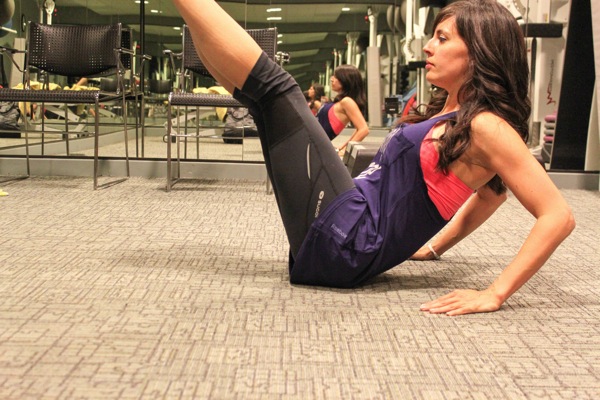 The fabric is super dreamy (the softest, most beautiful bamboo) and no fading so far on the colors, which is awesome since bamboo fabrics tend to fade easily. The clothes were all designed for yoga, but I'll be wearing the shirt a ton for strength training -it's very baggy, so I'm one headstand away from flashing the masses in yoga- the bra for yoga (it's just the right amount of moderate support and comfy fit) and the pants over my short shorts for hot yoga. Ok, I've also been using them as pajama pants. The sizing on the pants and top are big though, so if you're in between, I'd recommend a size down.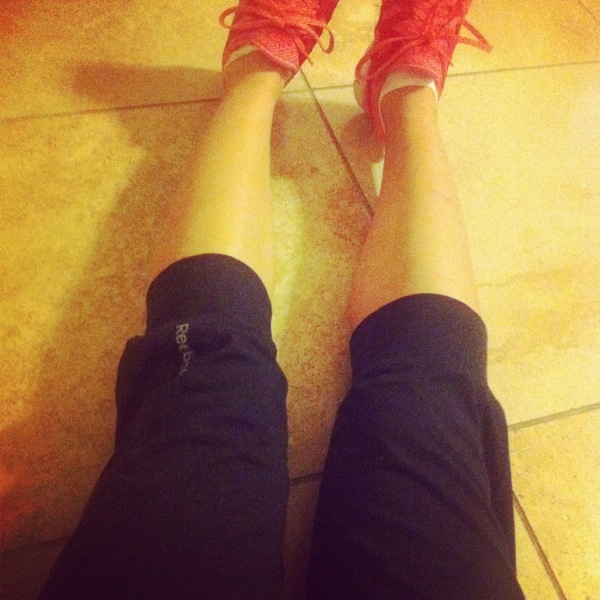 This pic, of my latest StitchFix: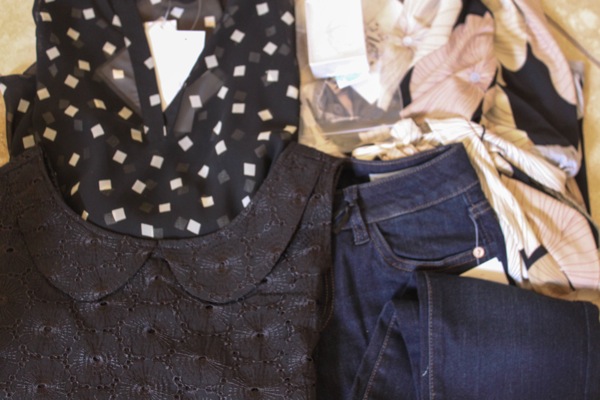 (I kept everything in this box and think I'll be wearing the dress on Valentine's Day!)
and our picnic lunch: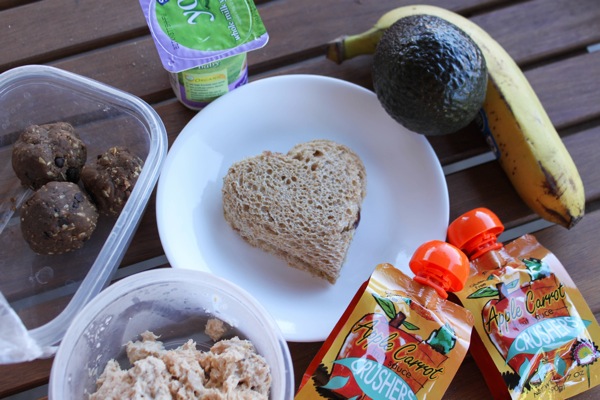 When Liv is taking her morning nap, I'll usually pack up some food to take with us for the day's adventures. I'll get dressed, answer blog comments, and get ready, so when she wakes up, we just just have to pick out her outfit and g-o. Today was a sunflower seed butter and blueberry jam sandwich for her, baby yogurt, pouches, amazeballs (for me while driving) and salmon salad (to share).
Perfect little lunch date and impromptu trip to the zoo. Nana met us there, too!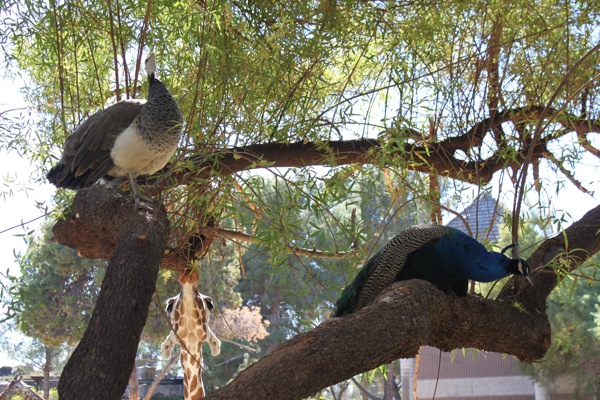 It feels good to have a rest day from the gym after Workout #2 (even though I'll be filming your ab burner tonight! Buckle up, friends.)
Off to pick the pups up at the groomer's -I feel awful taking Caroline there because she's scared of the world, but she was starting to get that corn chip aroma, and they take such great care of the girls.
Hope you're enjoying the night and I'll see ya in the morning with a NEW Ab burner + your Stairmaster workout for this week.
xoxo
Gina