Look! Ice cubes in my coffee: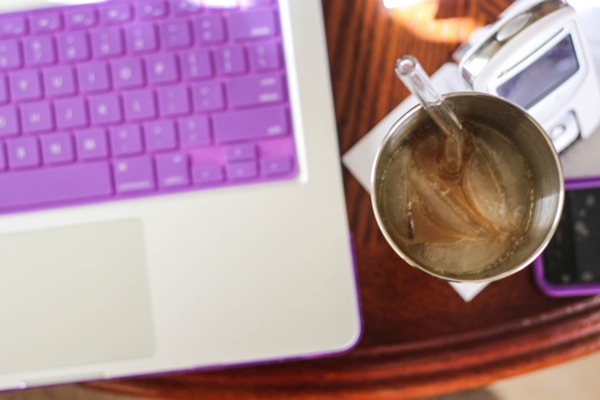 Thank you for all of the amazing iced coffee suggestions! I can't wait to try Pioneer Woman's recipe and make some coffee or almond milk ice cubes, too. For this morning, I just made the coffee and put it in the freezer to let it chill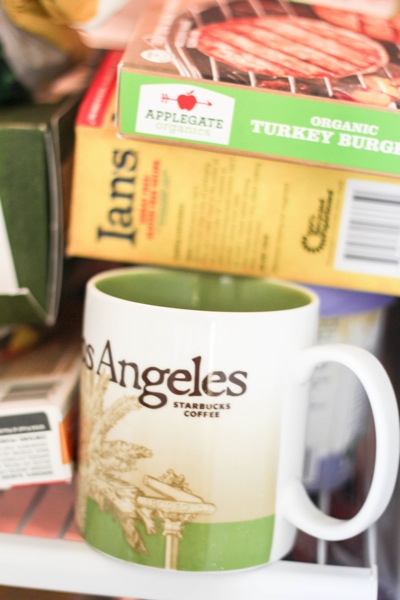 while I fed Liv, made breakfast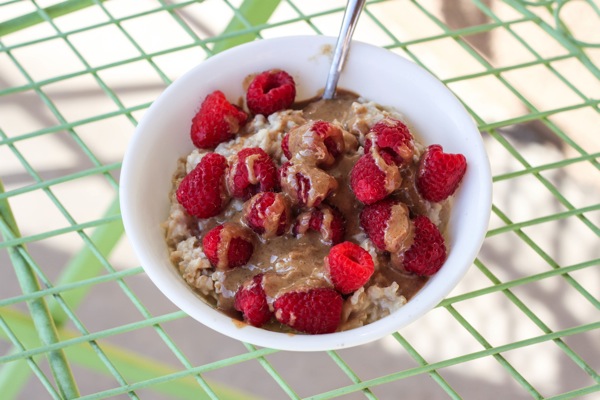 and got ready for work.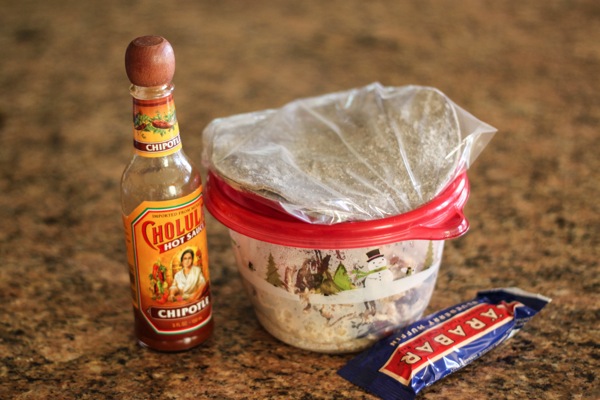 (Chicken taco mix and rice in a snowman bowl, tortillas, hot sauce and a Larabar for this morning)
I LOVE that so many of you are following the Shape Up this year and have been checking in! Today is an active rest day, which just means (to me) to avoid doing anything too crazy outside of your normal routine. For example, if you have a pretty active lifestyle, there's no need to spend it laying in bed (unless you really feel like it)- just go about the day per usual without a formal workout in there. Some gentle yoga or stretching is always a good idea, and taking the pup for a walk.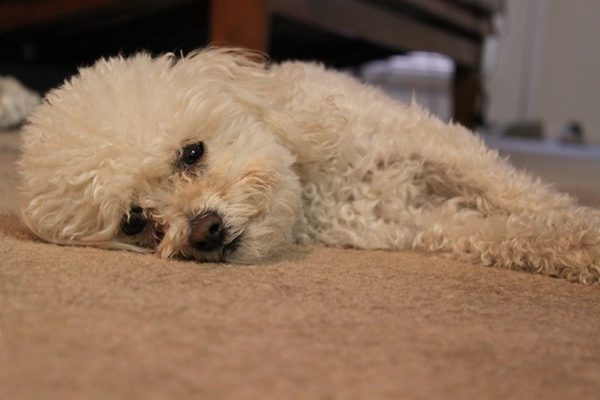 (Bella = queen of interval training. Sprint around the house, take a nap, lather, rinse, repeat)
Thank you to those of you who have been tweeting me pics this week, too! I can't wait to post some of them tomorrow. Tomorrow is also the last day of my blogiversary giveaway– don't forget to enter if you haven't already!
Hope you have an amazing day <3
See ya later on the Fashion page.
xoxo
Gina
Something to talk about: What do you usually do for active rest? Shape Up girls, how are you spending your rest day? What's on the menu as far as eats go?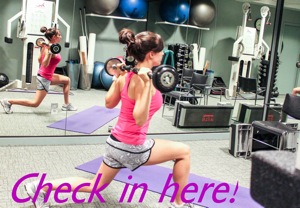 Shout out to those of you who rocked out your steady state workouts yesterday! Great job: Becky G, Stacy S, Marisa, Jane, Sonia, Kristie, Kate, Angela, Heatherann, Jenny, Amelia and Leah O!