Hi! Hope your day is going well! After yesterday's driving day, we're back home in San Diego.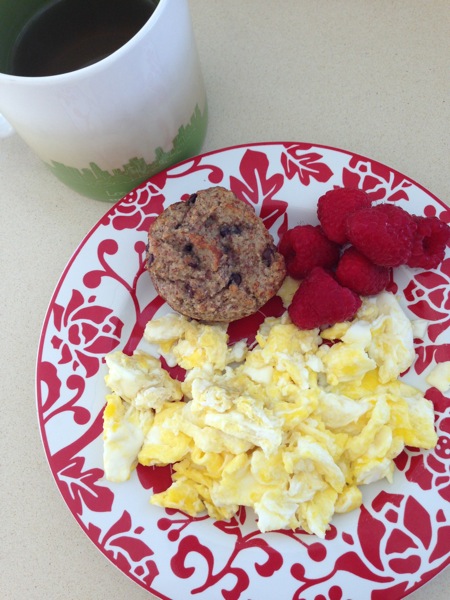 (This morning's breakfast: eggs, muffins, raspberries + green tea)
Usually during road trips, we'll seek out a Peter Piper so Livi can play some games and shake her legs out before getting back in the car, but yesterday, we hit up the trampoline park before getting on the freeway from Tucson.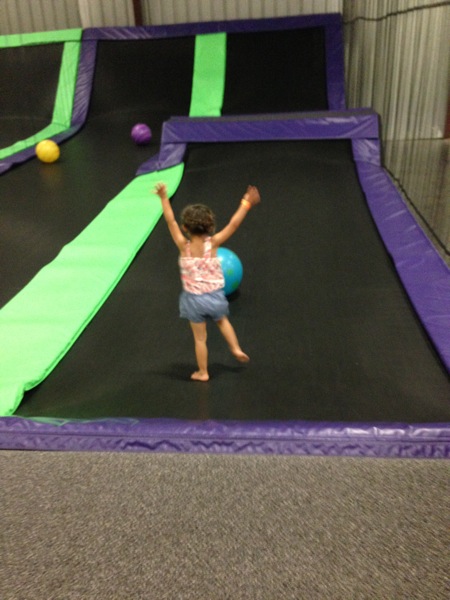 (I'M BAAAAAACK)
It was a great way to play a little before being in the car for so long, and we've found that Cracker Barrel is another awesome road trip stop. Lots of fun little trinkets to check out, clean restrooms, and decent food if we grab anything to go. We ended up getting dinner at Chipotle in addition to our other random roadtrip snacks.
I was curious to see how two things were doing upon our return: Goldie, our latest goldfish (who has lived a total of three weeks and now I'm afraid I've jinxed her by typing that)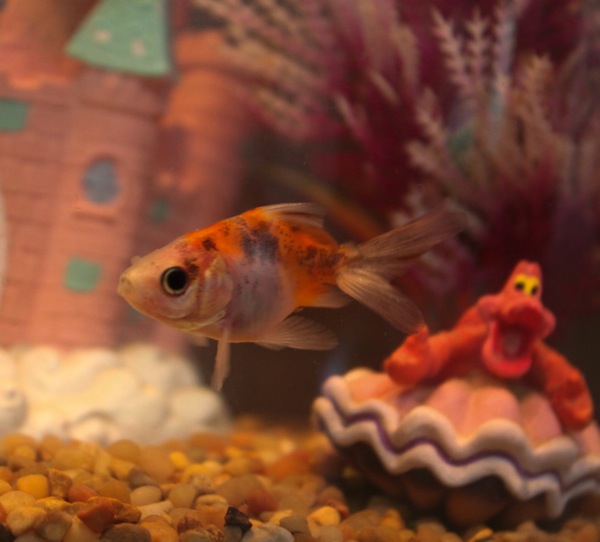 and my kombucha scoby.
Thankfully both were happily swimming in their respective homes 😉
For Goldie, we got one of those vacation feeder things and it worked well. For the kombucha scoby….well, I was SHOCKED to see how much it had grown. When I bought it from the kombucha lady at the farmer's market, the bottle she gave me had a tiny scoby inside. She was like, "Oh, put that in your tea and it will grow and grow!" I nodded my head, even though I was totally skeptical, and knew that it was only $4 (the cost of a bottle of kombucha) and worth the risk if it didn't work out.
Apparently kombucha lady doesn't lie 😉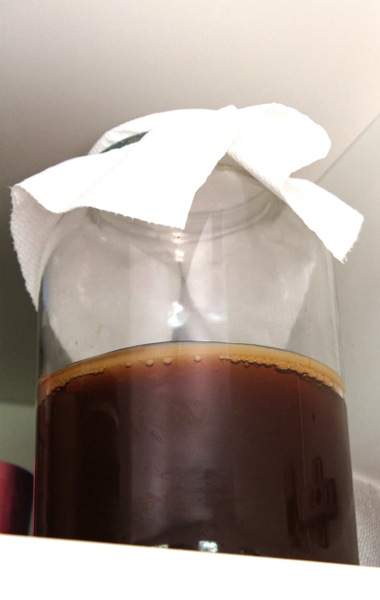 I'll start tasting this batch in a few days and then bottle it up for the second ferment + flavoring. I ordered some dried ginger on Amazon, so I'm excited to make gingerberry kombucha, which is my favorite flavor. (If you're curious about what the heck a scoby is, or would like to make your own kombucha, check out this post!)
This morning was spent getting back into the swing of things with a Trader Joe's trip, unpacking, relaxing, and getting stuff together for the rest of the week.
Some exciting news: back in Zumba action tonight! I was starting to feel like it may be a while before I'd get my own class -I've been hustling, but in a market that is highly saturated with Zumba instructors and full class schedules, I've been realistic about my plight- and got the call while we were in Tucson to see if I would take over a Wednesday night class. I've never taught at this gym, so I'm going to check it out for the next couple of weeks and see how it goes. Hopefully the class likes me and I get a good vibe from the studio! Fingers crossed. Since I've put Zumba on the backburner for barre, spin and BodyPump practice, I'm desperately scrambling for new songs to update my playlist. Please let me know if you have any that you currently love!
Needs to happen:
So good.
Have a lovely night and I'll see ya in the morning <3
xoxo
Gina