2 hour kitchen blitz:
Greek-style quinoa salad (lentils instead of chickpeas)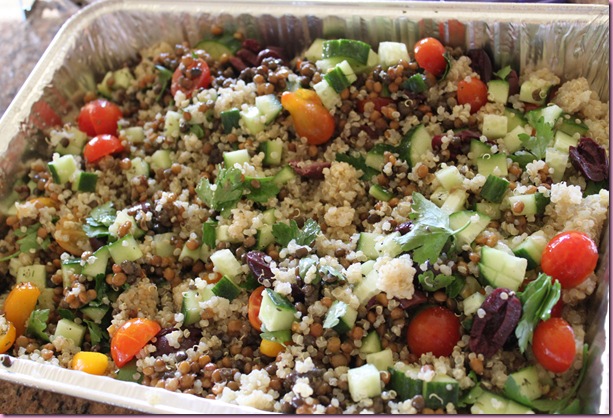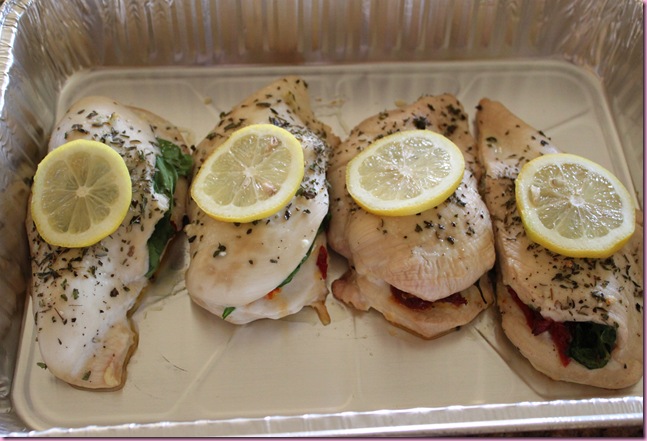 (the same I made for the last baby meal)
and my favorite chocolate chip cookies, which ended up looking like pancakes. Still taste good, though 😉 I've had a few kitchen fails lately, including the brownies … I guess it's bound to happen the more I cook.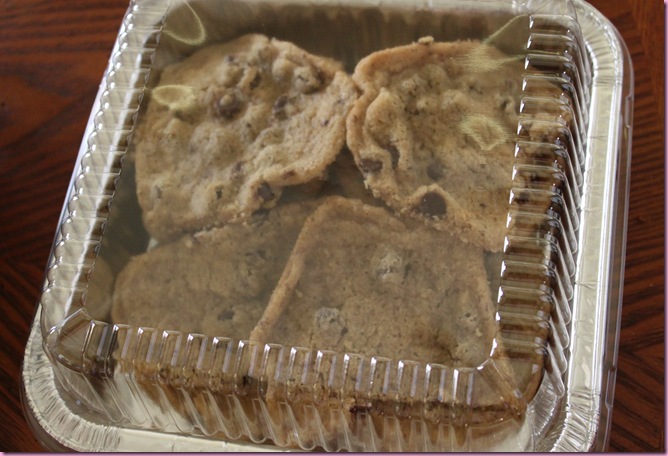 I love making meals for friends who just had babies. We'll have the same thing for dinner and the food is ready and waiting for the Pilot when he gets home from work. I saved him some cookie dough for a pizookie when he gets home, too.
A little lunch: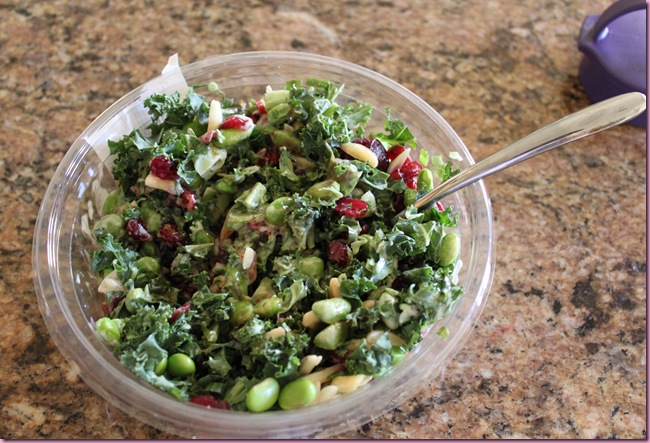 and finally tried my first of the Uber Larabars!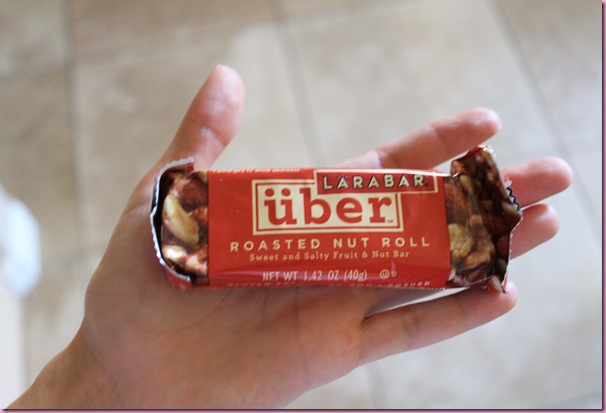 The verdict: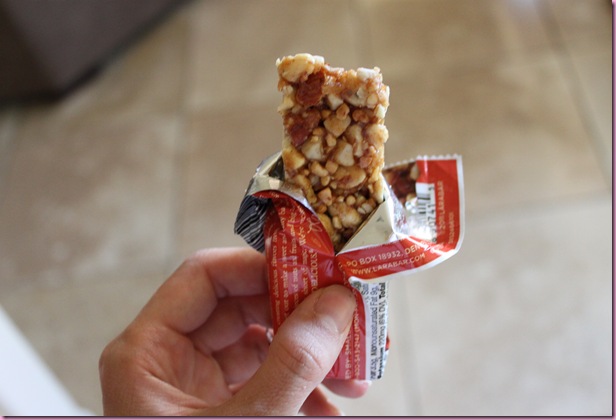 Not too sweet, pleasantly salty and a crunchy texture. As much as I like the original Larabars, I have to be in the mood for a mushy bar. These will be amazing when I want a little crunch- would be excellent on top of yogurt or oats. The nutritional stats are similar to the originals, but the Ubers have a bit more sugar since many have added brown rice syrup and honey.
I've spent some time today day working on new stuff for the month of June –I know we're still in May but there's a lot to look forward to!- and am starting to put together the Summer Shape Up. I'm off to test out the first workout and then home to get my stuff ready for work tomorrow. Wednesday is a "wind down to the weekend" time for many people, but for me, Wednesday = Monday. It's nice to have a relaxing Monday and Tuesday with my favorite girl, though 🙂
Hope you have a great night and I'll see ya in the morning with a giveaway!
xoxo
Gina
This is totally random but: did anyone else used to play Oregon Trail when they were younger? The Pilot and I were talking about it last night. Fond memories of computer class, haha. I would always go at a "strenuous pace," ford the river even if it was too deep, and not stop to rest when Jonathan Taylor Thomas had dysentery. Obviously, I didn't take it too seriously.