Back to the inspiration board
Oh, hey Monday. You sneak up on us so quickly 😉
Since I'm on another breakfast kick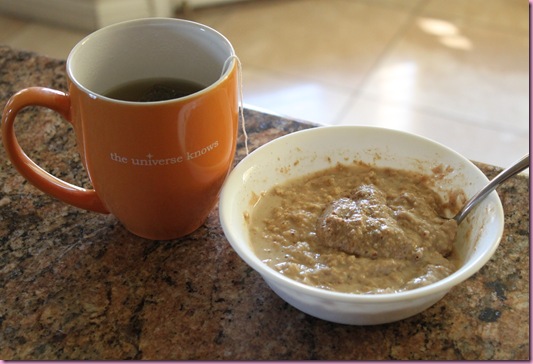 (eating the same thing everyday until I get sick of it)
let's talk about inspiration.
Yesterday was the day of the half marathon that I thought I'd be walk/running. It was fun to have a specific fitness event to look forward to when I could resume normal activity again, but deep down, I knew it probably wasn't going to happen. When I woke up yesterday and saw the pics on Facebook from the race, it just made me even more glad that I didn't rush things.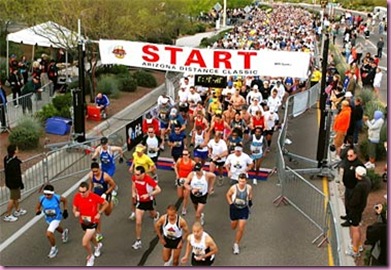 Source
I've ran a handful of times since I've been back in action, and it's been nice to gradually get back into it instead of jumping straight into a training plan. It's made me… enjoy running again. Zumba, spin and yoga will always win, but running is a tricky ex-boyfriend, I'll tell you what 😉
I'm excited to see if there's a race in the fall that would be more feasible for me to train for, especially since it's one of my goals for the year to run another half.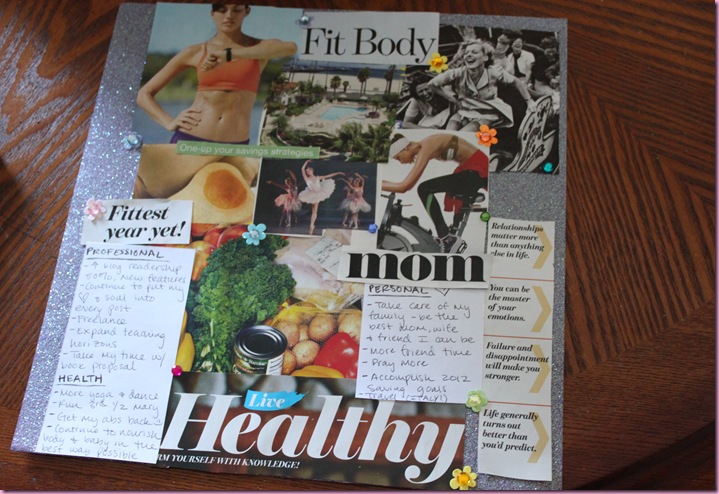 I was looking for inspirational quotes in my pics, and when my board came up, I realized that I haven't been paying too much attention to it lately. It's hanging in the closet, and I either wear PJs or get dressed with lightning speed, so I'd forgotten a lot of the things on the board.
*It's important to stay mindful of goals, because then each day you're more likely to take steps towards achieving them*
So, last night, I took a couple of seconds to re-evaluate my board and see how things are going so far, even though we're only a few months into the year. I was pretty general about my 2012 aspirations, because I had no idea how it would go with such a huge life transformation. I'm really excited to see that even without being mindful of my inspiration board, I've still accomplished quite a few of my goals, or am on the way to achieving them.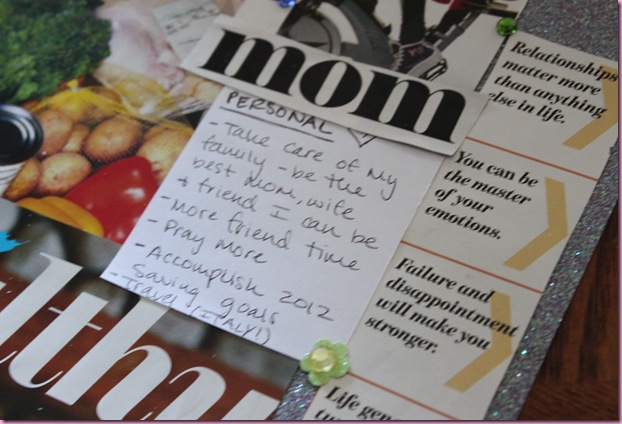 Still need to plan that Italy trip! Every year we say we're going to do it, but for whatever reason it hasn't worked out. The Pilot was "stranded" there for almost a month last year on his way to the desert. He ate gelato and bruschetta everyday… poor guy 😉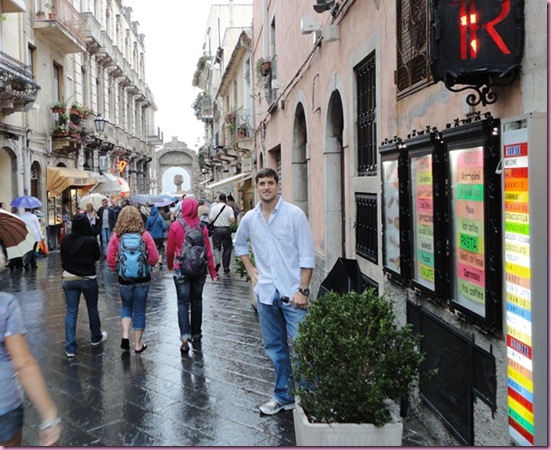 I also enjoyed liked re-reading the quotes I attached on the right side of the board:
Relationships matter more than anything else in life. This was a big one for me, because before we had a baby, my friends and I would talk about our friends that were in the "Huggies Club." As in, "Oh, she can't hang out tonight.. she's in the Huggies Club." So now as a card-carrying member of the Huggies Club myself, it's been really important for me to hang out and keep in contact with my all of friends, with kids, sans kids, doesn't matter. It's been amazing to talk to and see the ones who also have babies, because we can talk about everything we're going through, but I still love hanging out with my single/college/sans kiddos friends just as much as ever. While my priorities have shifted, I didn't want to disappear from the planet because we had a baby, and it's been a lot of fun having the girls over to hang out, bringing Liv to lunches and squadron events.

You can be the master of your emotions. You can't control what other people do, but you can control your reaction to the situation. You can look at the other person's intention behind their action (whether it's love, hate, etc.) but how you handle it has nothing to do with them. It's all you.

Failure and disappointment make you stronger. This one speaks for itself, but whenever I find that something is extremely difficult or I fail at an attempt, it just makes me want to work even harder to succeed. Failure is awesome motivation.

Life generally turns out better than you'd predict. I'm a big believer in this one. Maybe it's because I'm ultra-superstitious and never want to *jinx* anything (the Pilot teases me for this one), so I'll imagine things as going "just ok" so it's not a disappointment if it doesn't work out. This way, it's a pleasant surprise when the results are so much better.
So tell me, friends:
Have you ever used failure as motivation?
When's the last time something turned out way better than you predicted?
Hope you're enjoying your morning!
See ya later <3
xoxo
Gina