Every year, I'll do a little arts and crafts project: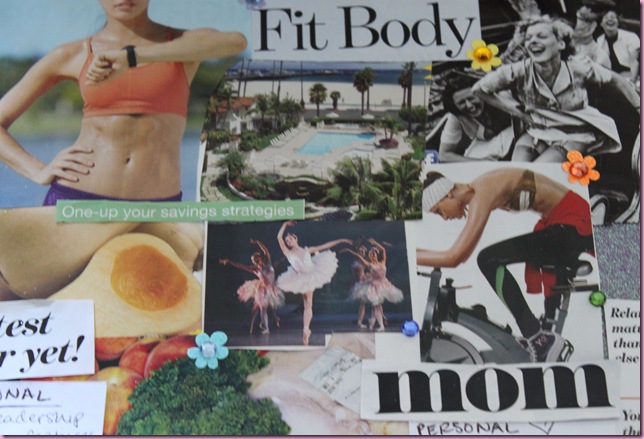 an inspiration board to hang in the closet, and help me remain mindful of my goals throughout the year.
I've fallen in love with Pinterest, but there's something to be said about having a tangible board in an easily visible place.
Here's my board for this year: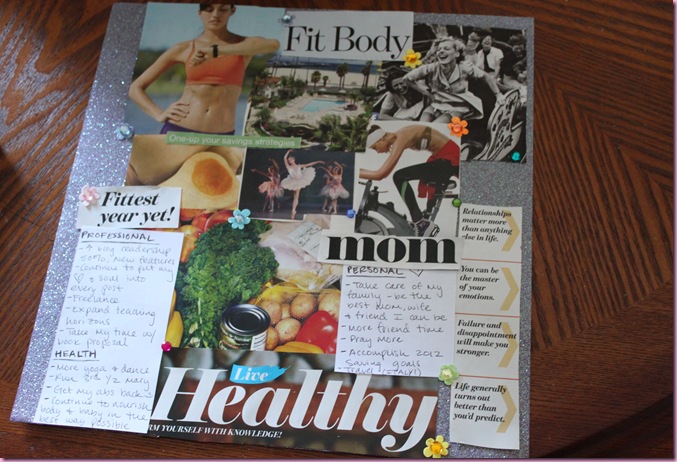 For my board, I've learned to make the things that I write down a little more general instead of specific, because priorities tend to change throughout the year. Every day I have goals I want to accomplish, but it's easier to scratch them out and allow plans to evolve in my notebook- the inspiration board is more of a general reminder of the grand scheme of things.
Here are some of the personal, professional and health goals that I have in mind for 2012: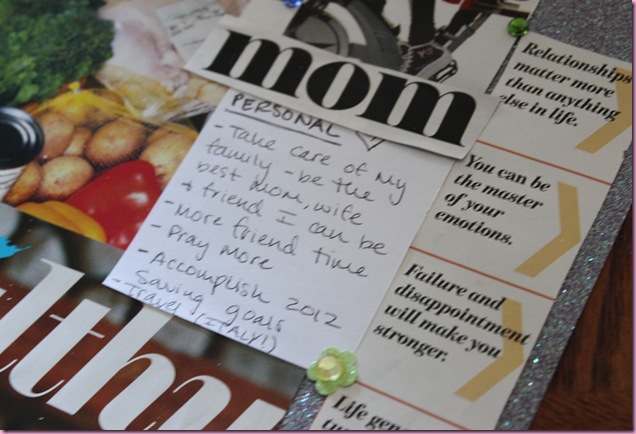 -This will be our first year as parents, and I want everyone in my family to know how much I love them every day. It will be challenging to settle into our new roles, figure out our baby's needs and make her feel like part of the family team, but I'm really excited about it.
-More friend time. Since we moved to Tucson and have been busy with the Pilot's work schedule, getting the house set up, and my fatigue, it's been more challenging to hang out with friends as often as we like. I've been able to hang out with friends at least one a week, whether they come over to the house for dinner, we take a Zumba class or go for a walk together, or meet for lunch, but more friend time is something I'd definitely enjoy.
-Pray more. I always like to pray by thinking about how grateful I am for the blessings in my life, sending love and good thoughts to those who are hurting, injured or ill. This is always something that I could do more often. I used to say "I'm going to meditate more often" but let's be real… for me, meditation = nap time.
-Accomplish 2012 savings goals. The Pilot and I have found a pretty good balance of having fun and saving (you can read more about how we budget *here*) and we have a pretty hefty savings goal for 2012. I think we'll be able to do it without it significantly affecting our lifestyle and allowing us to do a few home remodels that we have planned.
-Travel. ITALY! I've been talking about going to Italy pretty much since I started the blog, and then for whatever reason (moving, deployments, TDYs, work conflicts), it doesn't end up happening. Later this year, we'll be celebrating our 5 year anniversary, and since the Pilot is instructing instead of preparing for deployment, we would like to spend it in Italy. It will be my first time in 27 years, the Pilot's first time in 2 years (he was "stuck" in Italy on the way to Afghanistan last year for a month. I felt really bad for him, haha) and the baby will be 7 months old- definitely old enough to see the sights with us.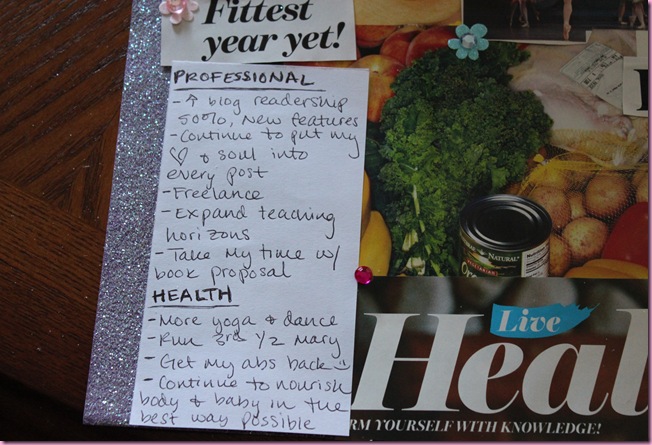 -As always, the little blog is going to be a huge focus for me. I'd love for readership to continue to grow as I focus on content and adding new features. This year, I want to post even more workouts for you guys, and also make it easier to navigate, track what you're doing and cheer each other on. If there's anything else you want to see, please let me know <3
-Freelance is also something I'd like to get into this year. One of my goals has always been to write for magazines, so if that's something I could dip my toes into, I would love it. As far as the book proposal goes, I'm taking my time with it. I cranked out 3 pretty quickly that were all rejected, and looking back on them, I'm not proud of my work. I want to take my time and write something that I'm truly passionate about, and write it well, even if it takes a while. Reading Young House Love's story about their book proposal (which took them a year to write) made me realize that not everything needs to happen insanely fast, and quality always trumps quantity.
-At work, I'm going to expand my teaching horizons. I feel really comfortable with my core classes (Zumba, stretch, cardio/weights, Buff Booty, aerobics), but am going to work on new-to-me class formats and becoming a stronger, more diverse instructor.
-I'm really excited to get back into yoga and dance this year. I've missed hot yoga with all of my soul, and have access to incredible dance classes here in Tucson.
-I'd also like to get back into fun running, especially shorter runs and HIIT sprint intervals. I'd also like to do another Half Marathon- it's been a while.
-Get my abs back! I've been asked frequently if I have a plan to get my body back in shape after having the baby. I'm planning to go with the flow and let my body settle back to how it was –no reason to go balls to the wall- but I'll have more freedom as far as workouts go. I'll be posting about the changes I make and progress on the Family Page.
-Continue to nourish my body and the baby in the best way possible. I'll need to intake more fuel to accommodate breastfeeding on top of teaching fitness, so I'll have to continue to make sure that we both get a lot of nutrients and clean foods, with chocolate and fun stuff sprinkled in there too 🙂
I have a good feeling about 2012….
Hope you're having a great year so far and I'll see ya later today!
xoxo
Gina
Here's my 2011 board and 2010 board – it's fun to look back and see how my goals have evolved and what I've accomplished
Here are some of the inspiration boards that were sent me to from fellow readers and bloggers: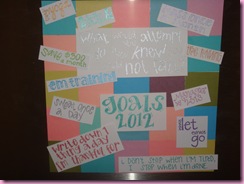 Meredith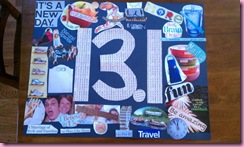 Racheal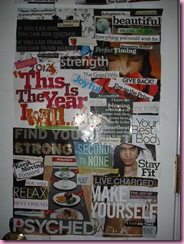 Heidi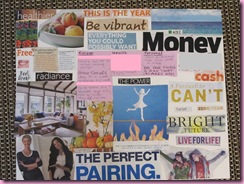 Jen
I'm not able to post all of the boards I receive, but will be posting as many as I can throughout the week as a daily inspiration dose. Thank you so much to everyone who has sent in a board- I love looking at them!
Do you make an inspiration board? What are some of the goals you're focusing on this year? If you're looking to amp up your fitness routine, Winter Shape Up starts January 16th!