(lyrics to one of the songs that was on the "banned from the wedding" list along with "Electric Slide")
Indeed it was 🙂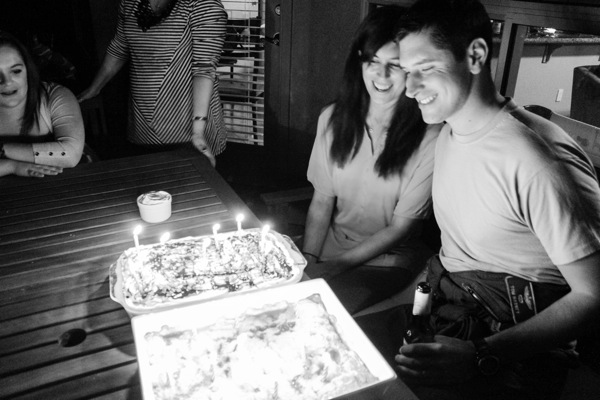 When the Pilot got home from work, the entire family was here and dinner was hot and waiting.
Madre grilled steaks, and I made twice-baked potatoes (with turkey bacon, chives, veggie broth to make them smooth and creamy, sour cream and cheese in the dairy versions), salad (romaine from our farm box with tomatoes) and salmon: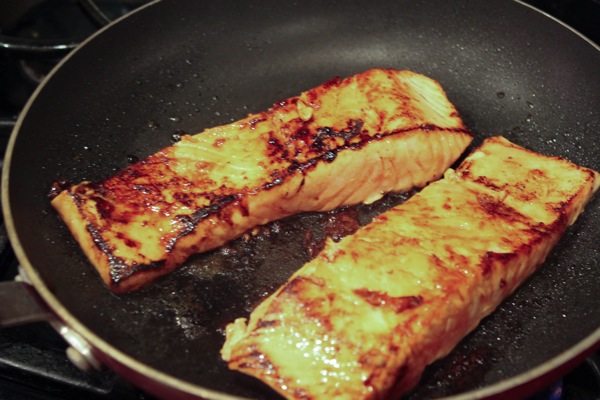 (marinade of Tamari, garlic, ginger, raw honey, orange juice and zest, little bit of cayenne)
pan-seared and baked to finish while the potatoes heated up in the oven.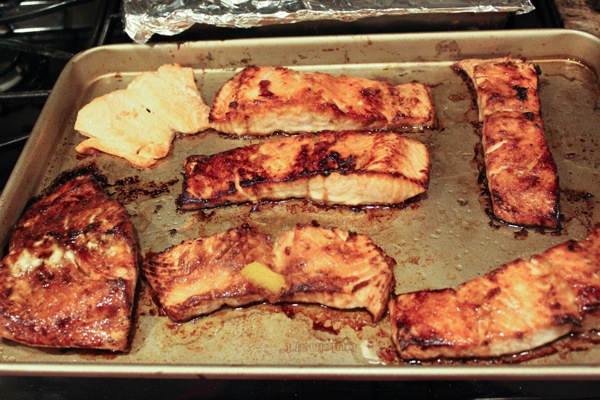 (the plain piece was for Bell and Oliv)
Sorry about the gnarly photo- my kitchen lighting is a little scary at night. Needless to say, everything was pretty delicious.
Even though we were all pretty stuffed, there's always room for…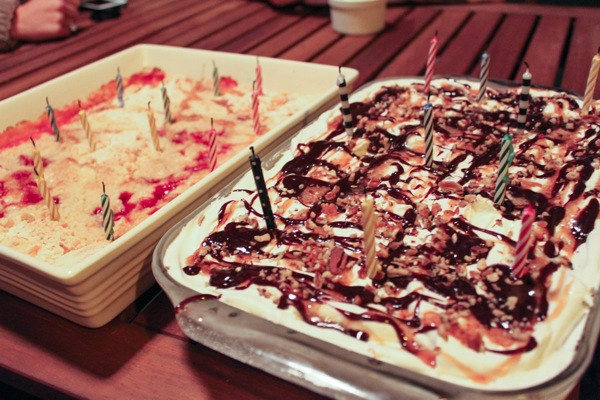 Desserts!
Birthday boy: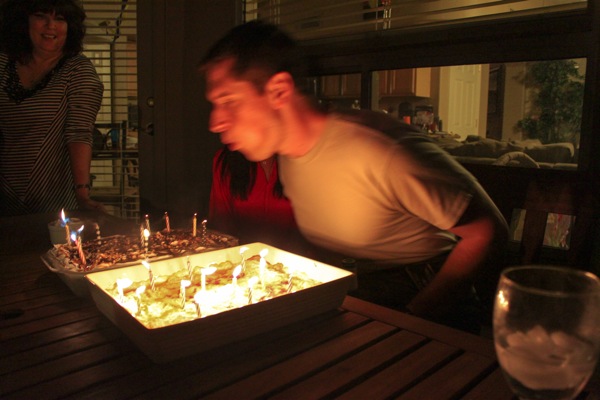 Dump cake with ice cream and the madre made her famous earthquake cake: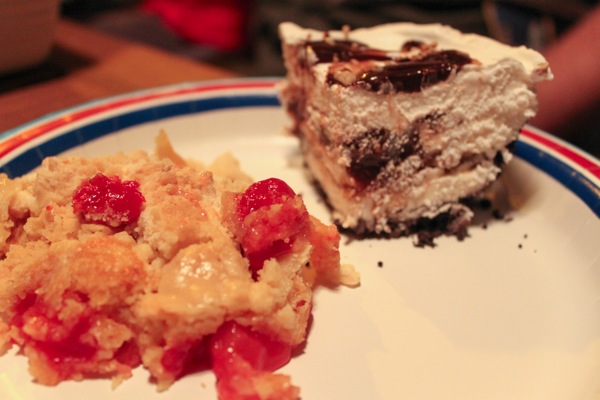 I'm pretty sure that plate is what happiness looks like.
My bros: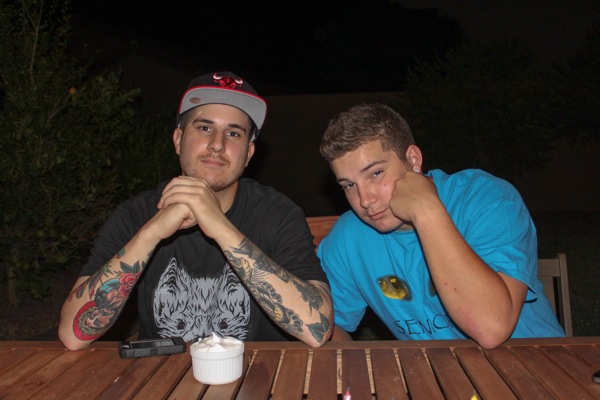 This morning I'm off to work- my Zumba dreams came true and I get to booty-shake two days in a row.
Just wanted to say hi and I'll see ya this afternoon with a fun DIY on the Fashion page <3
xoxo
Gina
Something to talk about: Birthday cake of choice. The Pilot loves the two above, and is also a huge fan of the chocolate peanut butter cupcakes I made last year. He already asked me what kind of cake I'd like for my upcoming bday – I'm thinking yellow gf cupcakes with chocolate frosting. The classic never dies 🙂 Did anyone else have a wedding song ban list? I like to think/hope I was a pretty chill bride, but that's one thing I was selective about.
Something to do: Don't forget to try out this week's workout and send in your sweaty pics! I love the ones I've seen so far! Keep up the amazing work.