Hello hello! Happy Monday to ya. I hope that you're having a wonderful day, and hope that those who are off work today and enjoying some R&R. A very happy Thanksgiving to all of my Canadian friends out there, too!
We're back in Valdosta after an awesome short trip to Orlando. We decided to take a little weekend away, even though it feels like we've been traveling fairly often lately. It's always fun to surprise the girls -I rarely tell them where we're going until it's happening, just in case something falls through- and enjoy some time together.
We packed up Friday night, hit the road Saturday morning, and were meeting Elena and Cinderella by noon.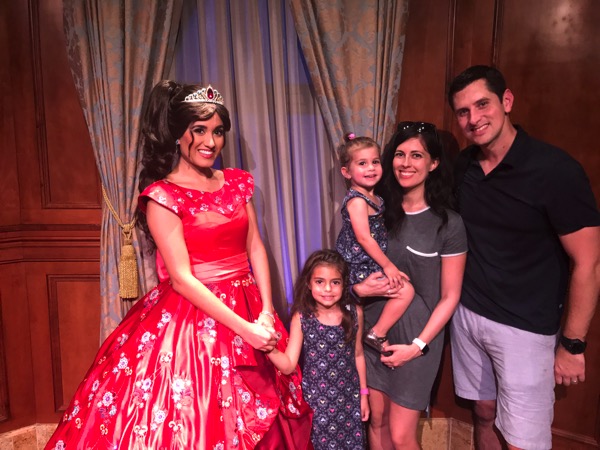 (Lots of phone pics ahead. I always bring my DSLR with me, and end up only taking it out once or twice! It's like having an additional small toddler with you.)
Saturday was a SCORCHER at the park. It was in the high 80s, super humid, and you could feel the heat radiating from the sidewalks. Thankfully so many areas are air-conditioned, and we were able to spend a lot of time inside. Also, you forget about how stinkin' hot it is when you have a giant Mickey rice crispy in your hand.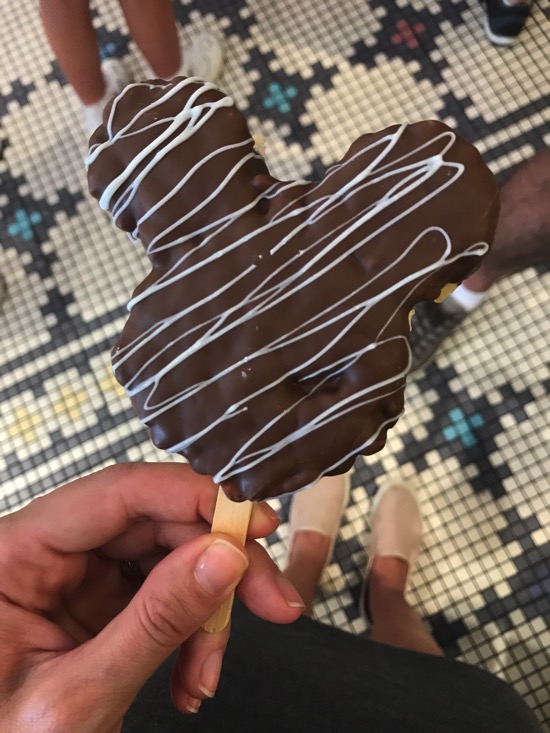 P crashed in the stroller, and we took a midday sweet treat break. The Pilot and Liv went off to ride a ride, while I found a nice, cold store in Tomorrowland to sit with P while she napped. She had a cake pop waiting for her when she woke up. 🙂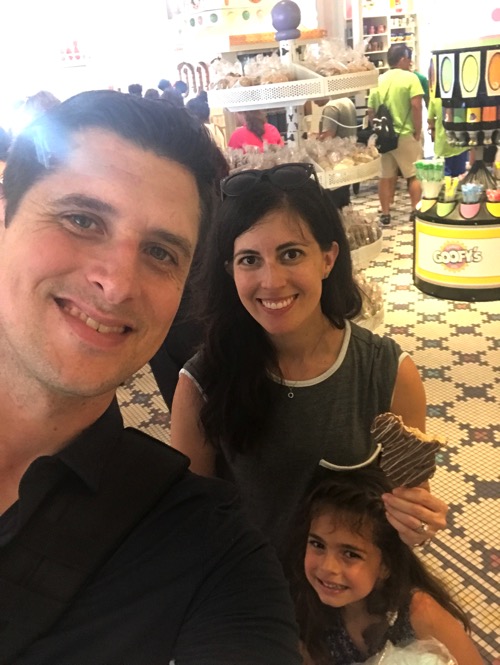 Fast Passes are clutch, and it's definitely worth taking a little bit of time to plan must-rides beforehand. (A lot of my Disney tips are in this post!) On Saturday, we met Cinderella and Elena, rode Small World, teacups,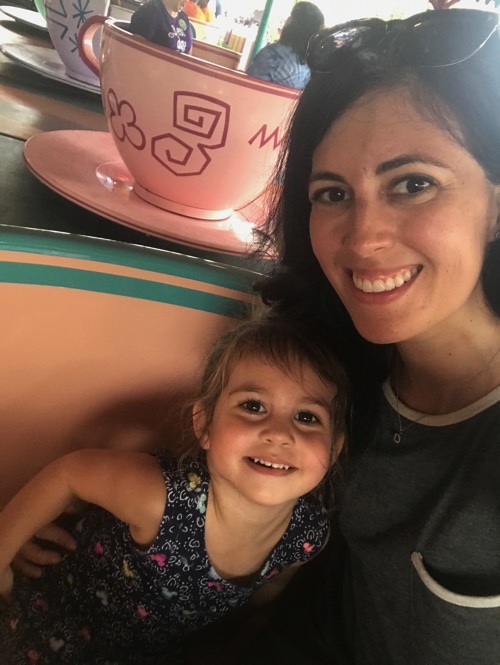 met Ariel, did Belle's Enchanted Tales, and finished the night off with Peter Pan.
The highlight for Liv was definitely Belle's Enchanted Tales. She got to act out the part of Maurice in the show,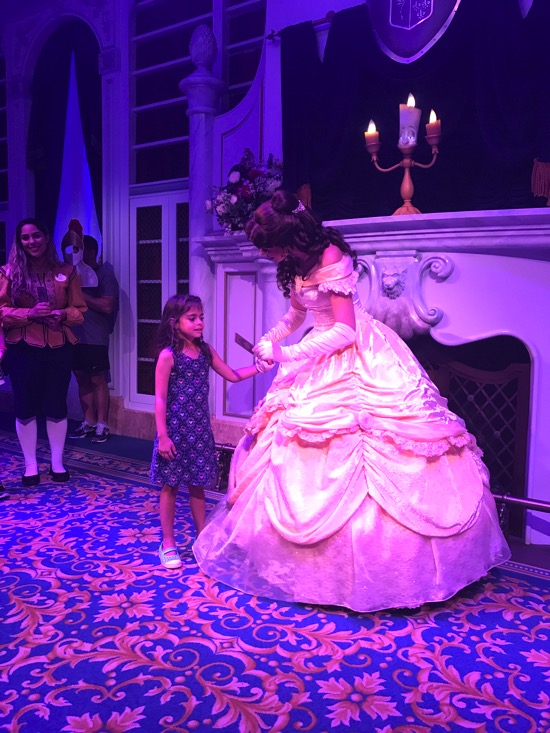 and of course, the Pilot was one of the armed guards. The best.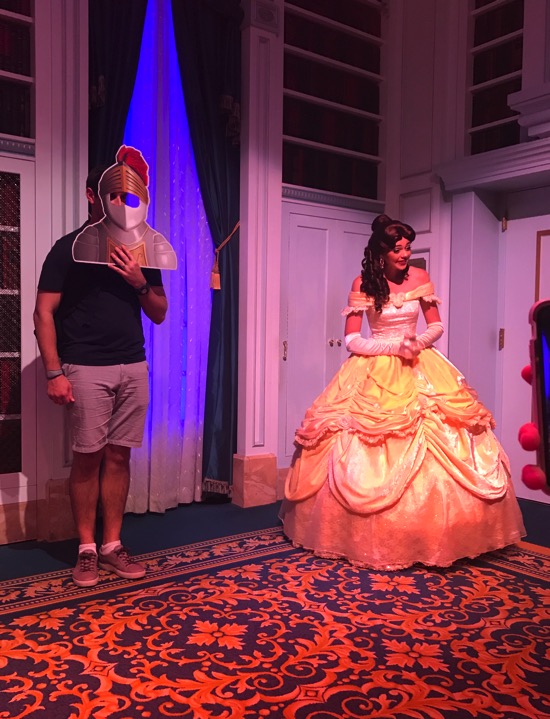 We had such a great time, and finished up all of our Fast Passes as it started to pour. The thunder grumbled as the lightning flashed -a storm band from the outer part of the hurricane- and we decided to call it a night, along with a majority of the other parkgoers. The rain wasn't a big deal, especially since we waited under cover until there was a break in the storms, but people were acting like it was the apocalypse. I was shocked by all of the pushing. We finally made it to the front of the line for the monorail, completely drenched along with everyone else, and had to wait 3 rounds, even though we were in the front, because people were pushing past us. When we finally got on the monorail, the Pilot ended up way behind us, and almost didn't make it on, even though we were at the front of the line. Thankfully they squeezed in to make room for him as the doors were about to close, but it was a little ridiculous. Needless to say, we were happy to be back in the hotel room room, with amazing takeout from Slate, and dry jammies on. 🙂
The food from Slate was so, so good. We'll definitely be back to try the cocktails, because they also looked amazing. (I didn't get a pic since the Pilot and I were eating in the dark after the girls fell asleep haha.)
Sunday morning, we decided to take it easy, and avoid using another park pass since another storm would hit early afternoon. Instead, we packed up, and had a delicious breakfast at Keke's. If you're visiting Orlando anytime soon, we highly recommend it! There was a bit of a wait, but I promise it was worth it. They had something on the menu for everyone (waffles, French toast, stuffed French toast, any egg dish you could wish for) and the service and food were incredible. The girls crushed their breakfasts, and I loved my breakfast bowl.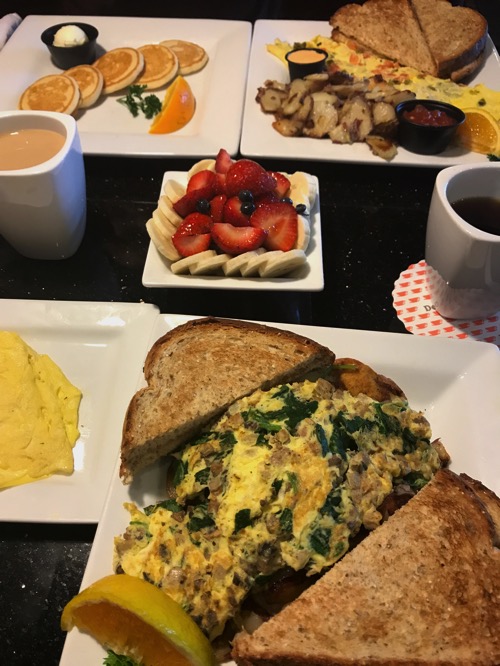 It was 2 eggs, with spinach, mushrooms, and turkey sausage, on top of the best breakfast potatoes. All the heart eyes emojis.
After breakfast, we looked for something indoors to do with the girls since it was already getting stormy, so we headed to Hukoo's. They have a jumping area, arcade, bumper cars and laser tag. It had a Belmont Park (<— San Diego) vibe to it, and the girls had so much fun. It was the perfect way to shake their legs out before the drive home.
Before heading out, we made a stop at Whole Foods to grab some quick essentials and hot bar for lunch.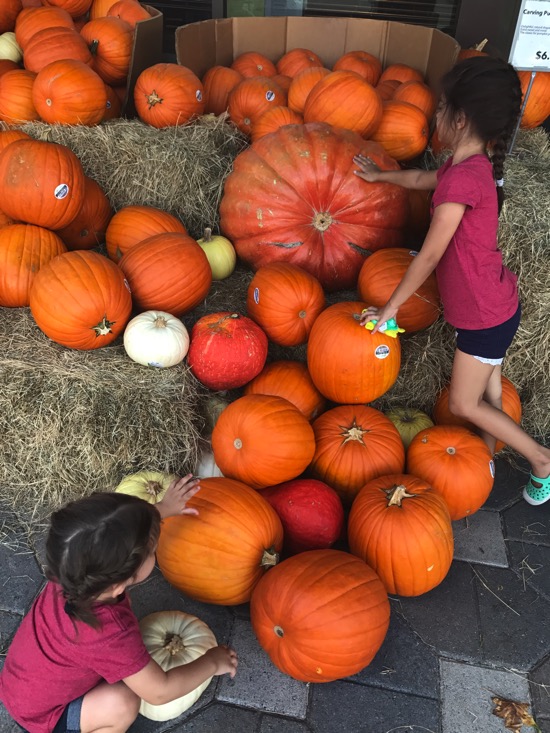 It had been a hot minute since my last hot bar experience, and I missed it so much.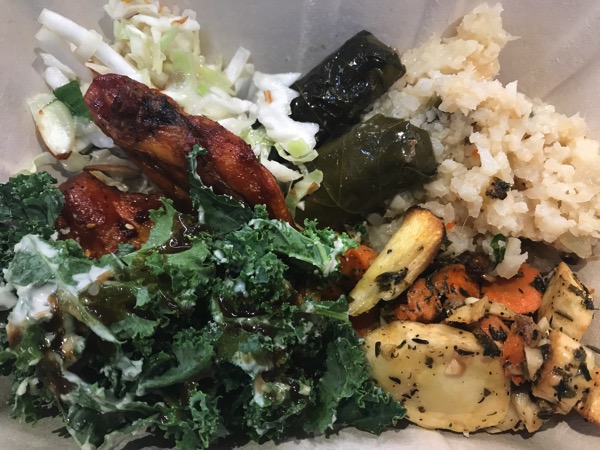 Hope you had a wonderful weekend, too!
I'll be back in the am with a new recipe using a mystery ingredient. 🙂
See you then, friends, and thanks for stopping by today.
xoxo
Gina
Pssst. There are SO MANY awesome weekend sales going on!
Some faves:
World Market friends and family! (Code: FAMFRIENDS for 30% off). I look forward to this sale each time, especially since we get a lot of furniture and holiday decor here. Our turkey's beak finally broke off after last Thanksgiving, so I think I'll be replacing him.
Neiman Marcus: 25% off fall essentials (code: CHICWEEK)
Macy's: extra 20% off select (code: STYLE)
Express: 40% off everything! This is such an awesome deal since they have so many good fall finds. I love this sweater, this sweater, this dress, and these leggings. I recently ordered this lightweight jacket and can already tell I'll be wearing it a lot.
rag & bone: extra 25% off (code: PRIVATE25)
Pottery Barn: 20% off (code: FRIENDS). I'm thinking now's the time to order Christmas stockings.
Pottery Barn Kids: 20% off (code: FRIENDS)
LOFT: extra 40% off sale (code: FALLFEST) This sweater dress would be so cute with high boots, and I love this floral dress.