Tips for Disney World with Two Small Kids
Hi friends! How are ya? Hope the day is going well so far! Thank you so much for all of your wonderful comments on the house pics yesterday. We'll likely move unpacked boxes with us to our next spot, but we definitely feel settled.
Even though we just got back from Atlanta, I'm already looking forward to our next little road trip! One of the great things about Valdosta is that it's so close to many nearby cities. We've already been to Orlando and I know we'll be back very soon. I thought I'd share some of our Disney tips and what helped us on our recent Disney World trip. I always love to hear your suggestions, too, so please shout them out in the comments below!

Tips for Disney World with Two Small Kiddos:
Determine your vacation strategy. I feel like for vacations you can be Type A (plans everything out in advance), Type B (go with the flow but have a general idea of some things to do each day) or Type C (totally go with the flow). Do you like to have everything planned in advance? Do you like to be up and hitting the parks when the sun comes up? We don't do either of these (we sleep until the last possible second), but we will have a general idea of things we want to do each day. On vacation, we don't like it to feel like too much work, and minimize additional stress in the equation. If everyone sleeps, eats, and has fun, we consider it a huge win.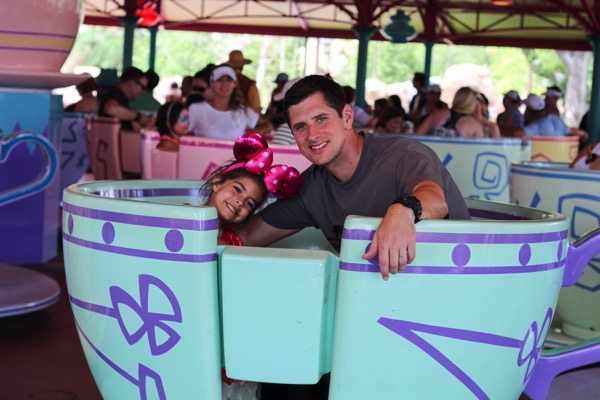 This brings me to the next tip:
Drop your expectations and just enjoy. I read this on a friend's blog, but once we're on the road to our destination, I tell myself that we're technically "on vacation." "The Pilot isn't working! We're all together! Enjoy it." This keeps me from getting stressed about packing up, getting to the hotel, and all of the other logistics that come along with traveling together.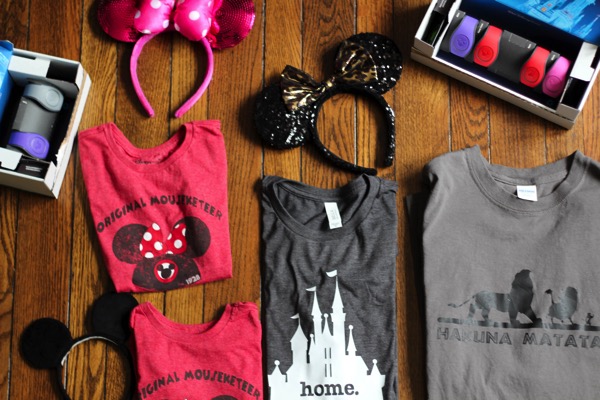 (My shirt is here, the Pilot's is here, and the girls' are from the Disney Store <— ordered online a few weeks before our trip)
Make a packing list in advance, but remember that if you forget anything, you're in Orlando. They have everything. 😉 Some of the items we have to have on hand in a backpack: water bottles for all, sunscreen, bug spray, snacks, diapers/wipes, and small utensils. (Liv can use the regular sized ones now, but P still needs the little ones.) I ordered some of these small mister fans from Amazon, which were awesome for the hot summer days, and we also learned to have an umbrella and ponchos. (We brought an umbrella, but ended up having to buy ponchos. They're $10 a piece at the park, and super flimsy material, so I'd hit up Amazon beforehand.)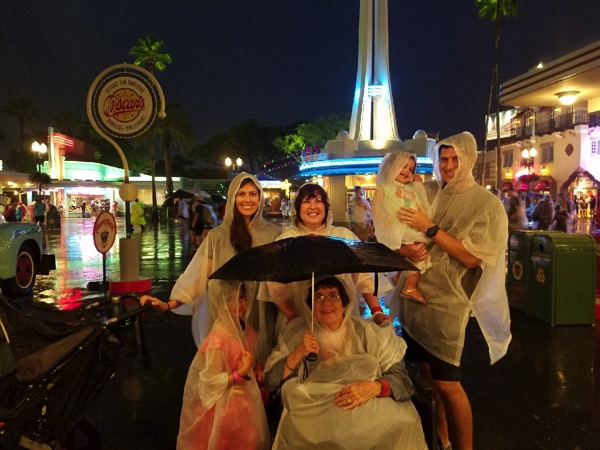 Disney World can be as budget-friendly or as expensive and luxurious as you want to make it. Tips on saving money: bring snacks, water bottles to refill throughout the day, and breakfast staples. We'll keep fruit, pouches, packs of oatmeal (just add hot water in the am), Annie's bunnies, bars, jerky and trail mix in the hotel room. Each day, I'll just refill the stash in my backpack to take to the park. Having snacks in the hotel room is clutch for the mornings, when it takes a bit of time to get out of the room and head to breakfast. This way the kids have enough to hold the hanger beast until we can eat a full meal.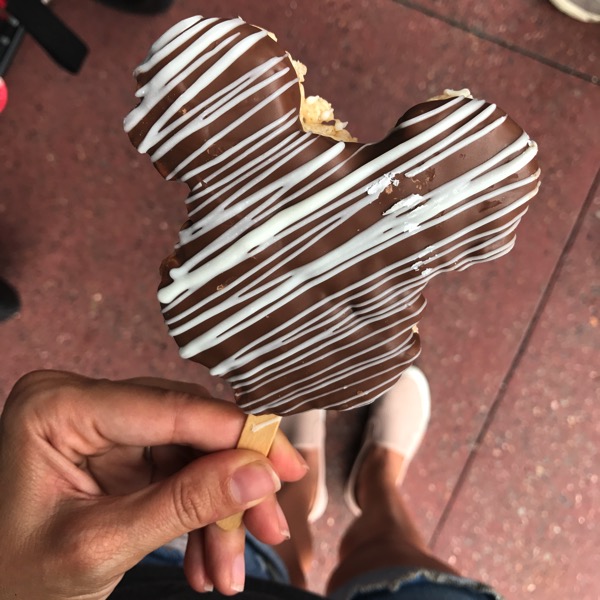 (Another pro tip: always save room for at least one Mickey-shaped dessert or churro)
Once you have your tickets, book your dining reservations and Fast Passes online. Be sure to check back often, and also during your trip, because things tend to free up at the last minute. Some of the Fast Pass-worthy choices:
Attractions and Rides:
Buzz Lightyear
Snow White Mine Train
Frozen Ride
Enchanted Tales with Belle
Pandora's Na'Vi River Journey
Pandora's Flight of Passage (for the adults)
Peter Pan's Flight
Character dining:
1900 Park Fare
Akershus Royal Banquet Hall
Be Our Guest
Hollywood & Vine (<— this is where we ate one night and the girls LOVED it. The food was great, too)
Cinderella's Royal Table
'Ohana
Character experiences:
You can get Fast Passes to meet your little ones' favorite characters. Here's the great list!
Don't go too crazy buying toys/souvenirs at the park. They're hard to keep track of, and while they're fun, they're overpriced. We usually let the girls each pick out one special thing on each vacation, and that's it. Beforehand, I'll pick up their matching outfits online at the Disney Store and I ordered our shirts from Etsy. All of our mouse ears were from one of our previous trips to Disneyland.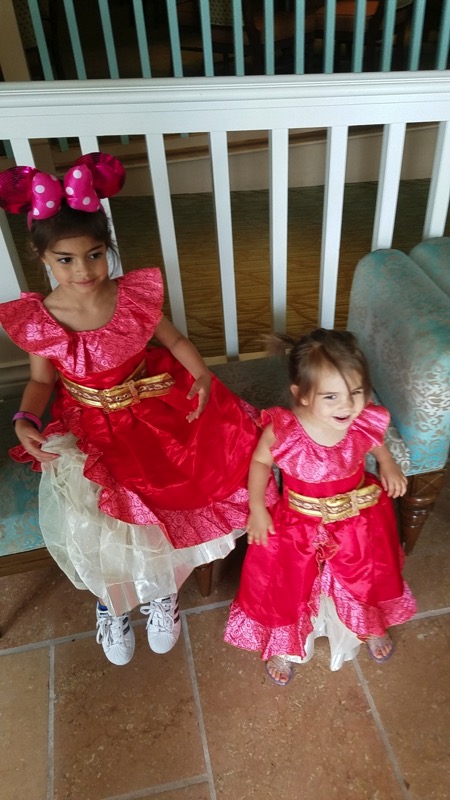 Disney World Q&A:
Would you bring a stroller?
Yes x 100000. You can rent one at the park, but it's a bit of a hike GETTING to the park. I like our BOB for theme parks because it's more rough and tumble – I don't like the bugaboo runner getting scratched up- and Liv can ride on the small triangle on the front with her legs up. I used to think it was weird seeing *older* kids riding in strollers, but Disney is a LOT of walking. We park the stroller at each ride or show, and they still walk a ton through the lines. I also like the stroller because I can keep dibs on P, who is usually all over the place. (She is one of the children who would probably benefit from a leash backpack haha.)
Do you go back to the hotel for naps?
On other vacations, and even at Disneyland, one of us will usually take P back to the hotel for an afternoon nap, while the other parent stays with Liv. This didn't work at all for Disney World because the property is so huge, and getting back and forth wasn't as easy as I anticipated. So, P ended up napping in the stroller and was completely fine. I'd find an air-conditioned shop and hang out with her in there as she napped, and I was usually with a few other mamas doing the same thing.
How do you share a hotel room with your kids? Do you get a suite?
This depends. When we travel, if we're going to an amusement park or know we're going to be out and about until late, we all share a room. If we plan on relaxing more at the room, we'll get a suite so we can put the girls to bed and hang out in the living room and drink wine. In this case, we all shared a room, and it ended up being perfect. We got back to the hotel past the girls' bedtimes and they were completely zonked, so we could put them to sleep and still enjoy a cocktail in the room.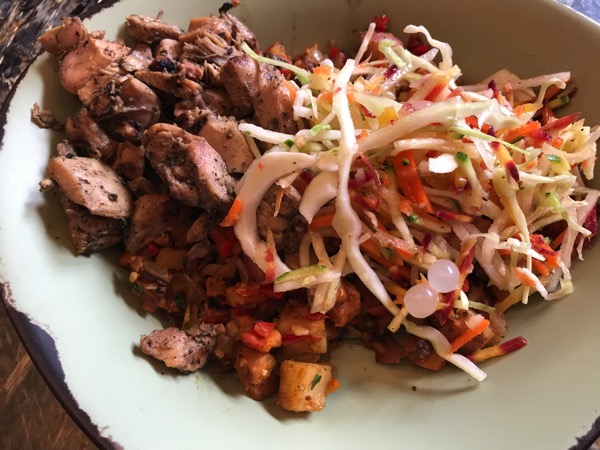 Is the meal plan worth it?
We didn't end up getting the meal plan, and I'm glad. When the Disney rep told me the price, I was like thanks but no thanks. (Keep in mind that they always start with the most expensive package, which was $100+ per adult per day.) While Disney food is good, it didn't seem like it would be worth it. We ended up grabbing quick meals and snacks at the park and enjoying one larger, sit-down meal each day. I liked that our eating felt more casual instead of trying to keep track of how many types of meals and snacks we had left. You can read more about the Dining Plan here.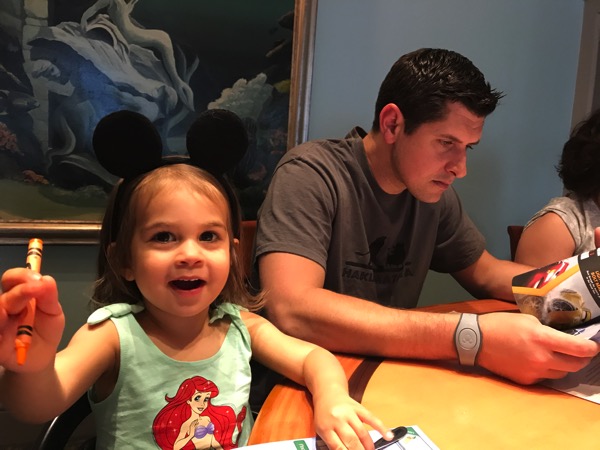 What are the pros and cons of staying property?
I have mixed feelings about staying on property. It was expensive, and it wasn't as convenient as I was anticipating. We stayed at the Boardwalk, which is a boat ride to Epcot, and a bus ride to Magic Kingdom and Animal Kingdom. I specifically told the Disney rep I didn't want to do the bus thing -it's just a hassle with the stroller and getting the girls back and forth- but she assured me that the boat was convenient and we could walk 11 minutes to Magic Kingdom. We ended up taking the bus every.single.time. It rained each day, so walking and the boat were out. Sometimes the bus took 20 minutes to arrive at our pick-up, which is a long time to wait when it's pouring and you're chasing a toddler around the bus stop.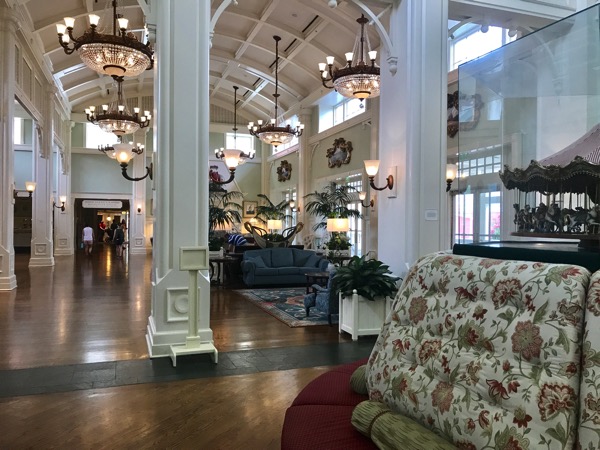 I REALLY like the Magic Bands. If you stay in property, you get these bands, which enable you early park access, and store your room key, Fast Passes, and dining reservations. They're linked to your credit card, so you can scan your wrist to pay for everything. I loved the convenience and am excited to use them again for our next trip.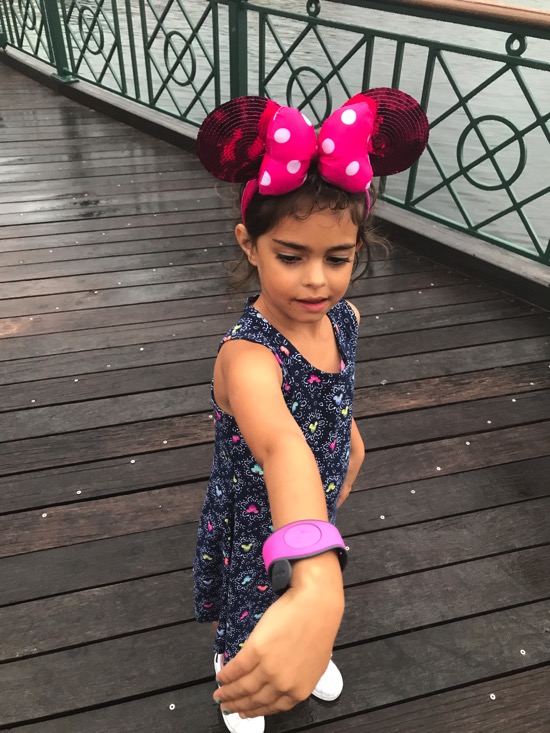 What are some must-dos for kids under age 6?
Enchanted Tales with Belle
Character Dinner (ALL of the character dining options have great reviews and book out quickly, so pick the park you'd like, find a character option and book in advance. You can book online, and also many of the resorts have dining options at the hotel.)
Little Mermaid ride, and any of the Fantasy Land rides
Lion King Show
Finding Nemo the Musical
Disney Junior Show
Character interactions
Frozen ride
Pandora Na'Vi River Journey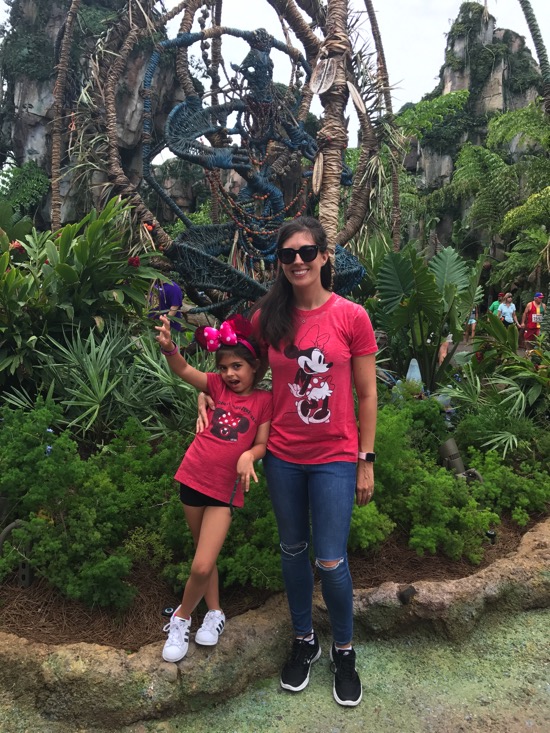 Any tips for Fast Passes or beating the lines?
A reader friend gave me this awesome tip on Facebook:
You can only get two fast passes per person at a time. Also, you can only book them at one park online each day. SO, you get your Fast Passes for early in the day because once they're used up, you can get new ones. If the parents want to ride something that's more intense or has a height requirement, have one parent get Fast Passes for these rides, also early in the day. When you get to the Fast Pass line, tell them you want to do a rider swap. One parent can ride while the other stays with the child, and then you swap out!! If the child has a Fast Pass, too, you can do even more rides this way. There is an awesome post on how to get the most out of the Fast Pass and rider swap system here.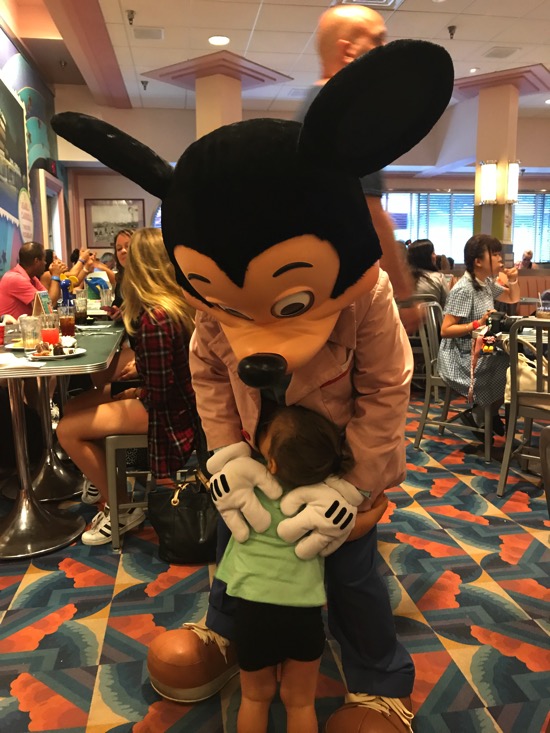 So I think that's it! The great list of Disney tips. Now to convince the Pilot we need to go back asap.
xoxo
Gina