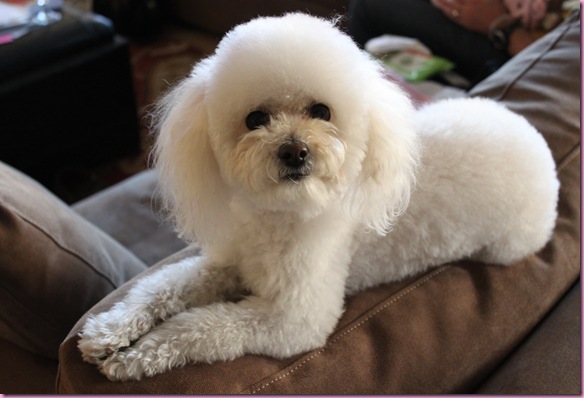 Bella says "good morning!" – she seems to be the only one with extra spunk today.
We've been waiting until late morning to come downstairs and start the day. As good as it feels, I think by next week when the Pilot goes back to work I'll be ready to get going a little earlier. For now, it's been very nice to enjoy the company of my family and take things slowly,
snuggle
and enjoy tea and cookies 😉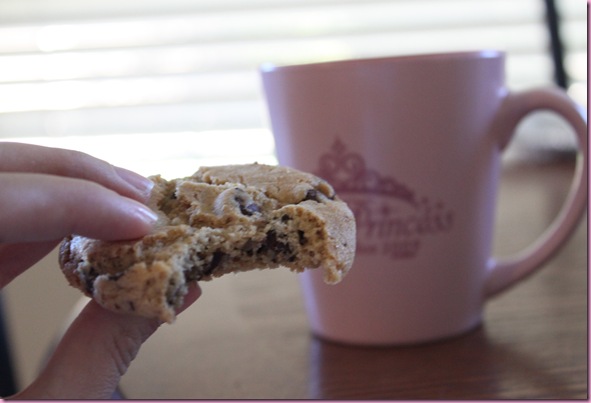 Between the two of us, we've done some damage on the cookies Kelly brought over. Two cookie monsters, for sure.
Breakfast was some of this granola- the same on Kyle used to make my parfait the other day: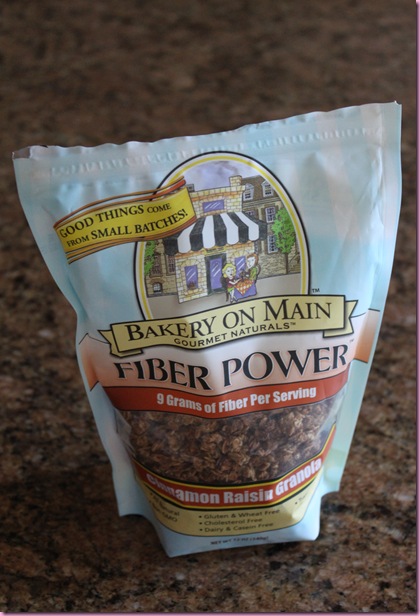 I've had this brand's GF cereal before, and it was pretty gnarly. It got slimy extremely fast and didn't have a good crunch to it.
The granola is much, much better and I like that it has a decent amount of protein: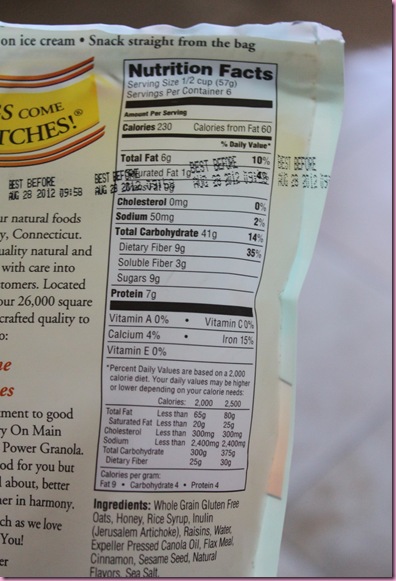 A cupful with banana and almond milk: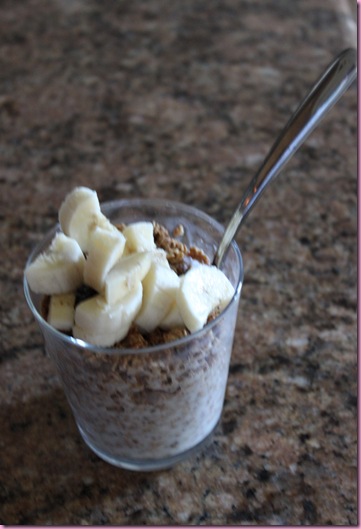 So good.
Recently, I've received a few emails asking for some beginner workout options, especially since the Winter Shape Up is an advanced-intermediate workout. I really think the best thing you can do if you're just getting started is to find something you enjoy doing and can be consistent with. Starting a beginning weights, running/walking, or fitness class can be a good way to go, and here are some of my favorite fitness options for all levels:
1. Walk/jog/run. Find a buddy and take it outside, or hit up the treadmill for a little while (<—the less fun option). There are a lot of fantastic beginning running/walking plans out there (Couch to 5k comes to mind) and signing up for a 5k is a great way to keep up motivation. Just remind yourself that it doesn't have to be all or nothing. When I first started running, it began with walking everyday. Then I added in a minute of running each time, and added on from there. Little by little, and before you know it, you'll be surprising yourself with your cardio endurance.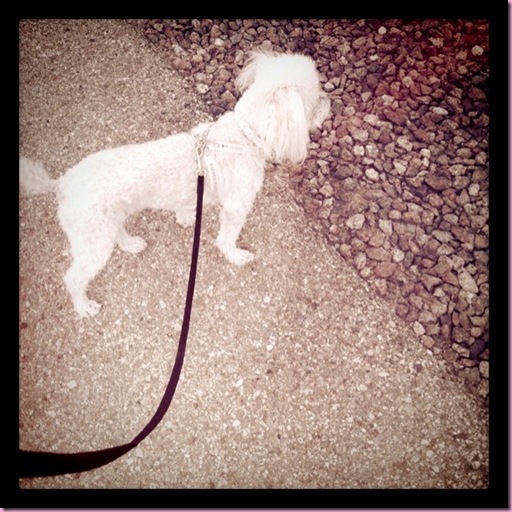 (Bell loves walks)
2. Spin. I love spin because you really can make it your own, and if you take a class for the first time, you'll be sore, no matter what. Make sure to let the instructor know it's your first time, and take it easy. No one can tell how hard your resistance is 😉 Just have fun with it, enjoy the music, and focus on proper form instead of going crazy the first couple of times. Spin was one of my first workout loves, and I still enjoy it just as much as I did the first week I took classes.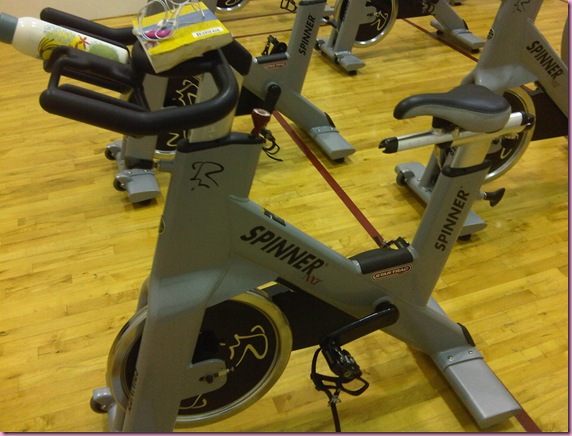 3. Beginning weights, or a weight training class. I think the best way to get started with weights is to have an appointment with a personal trainer. They'll be able to give you a basic plan and go over the proper form for all of the exercises. Another option would be to take a weight training or BodyPump class at your local gym. As with any new classes, make sure you let the instructor know it's your first time.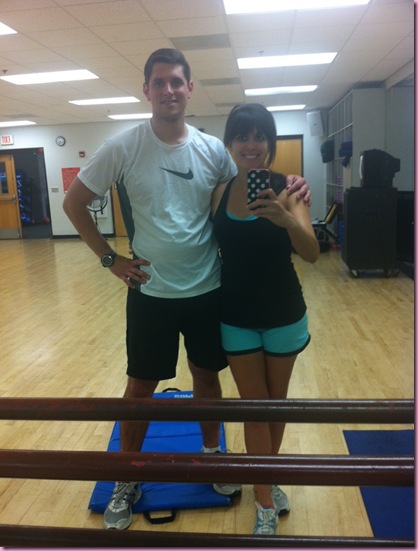 (my fave gym buddy)
4. Yoga. I think there's a yoga soulmate out there for everyone- there are so many different types! The beauty of yoga is that it's a "practice," so you're in a judgment-free zone. Just focus on breathing and enjoy leaving your to-do list in the car. A tip would be to check out YogaJournal.com to see what the basic poses look like – I'd recommend getting the hang of Warrior 1 and 2, chair pose, plank, chatarunga, forward fold, down dog and up dog.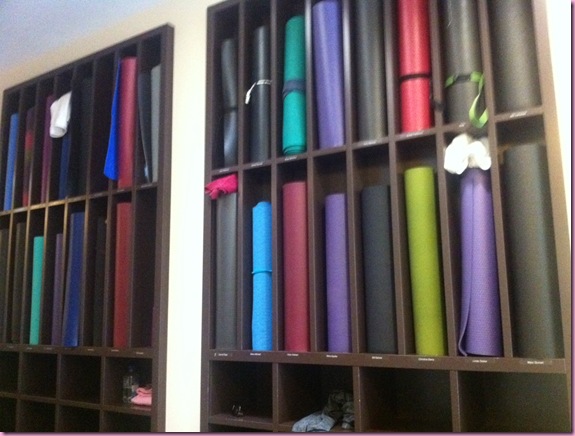 5. Zumba! You knew this one was coming. Zumba is more of a party than a workout, and you can take it at your own pace and modify as needed. I always tell my classes that if they get lost, shake something and no one will know they're lost, and if they're going right and I'm going left, they're right and I'm wrong. Just have fun!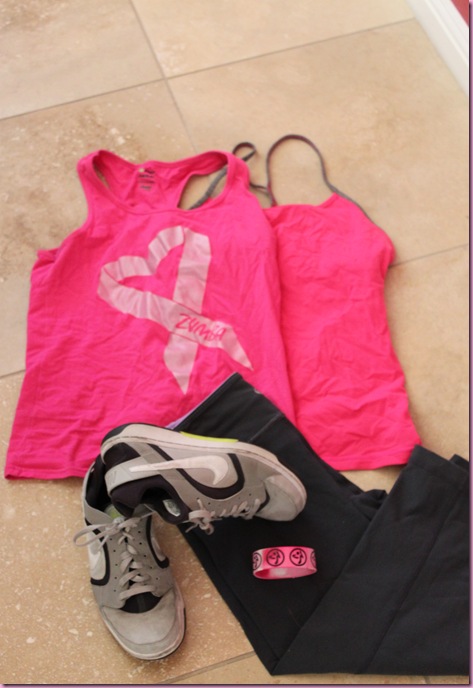 When you first got started with fitness, what was your starting point? I danced my entire life, but when I actually started to get into fitness (in college), I started walking everyday. I looked forward to my daily walks –a nice sanity break with an intense school and work schedule- and eventually it turned into running.
Walking is still one of my favorites, and I'm excited to get back into running again <3
Hope everyone has a happy almost-Friday!
xoxo
Gina
Been wanting an oGorgeous bag? They're on promo today in my OpenSky store!
Something to read:
A great article: Workouts have their limits
Colorful antioxidant-rich foods and their benefits