Hi friends! IT'S FRIDAY! I love it 🙂 Hope you have something fun planned for the weekend <3
Last night, I was planning on making curry chickpea patty-things, but the Pilot could tell I was exhausted from work and suggested we try the new Mediterranean place that opened a couple of months ago.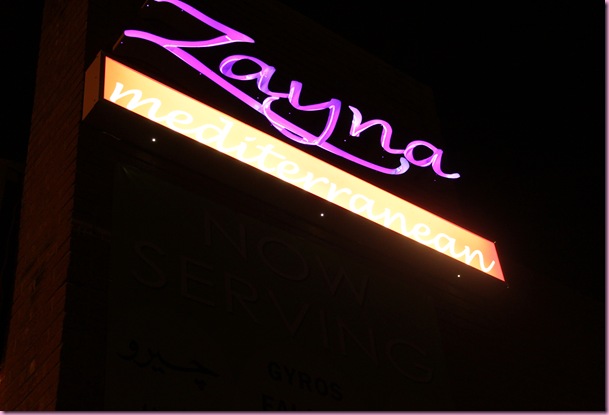 Even time we drive by, we say "OH! We need to try it!" but still haven't. Last night was the night, and we'll definitely be going back.
Zayna is a Mediterranean restaurant, which is one of the keys to my soul. Feed me hummus and falafel, and I will love you forever 😉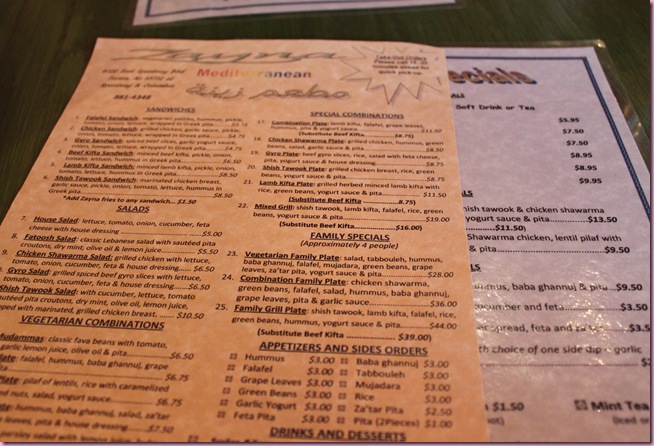 It didn't take much deliberation to decide on my order: the vegetarian plate.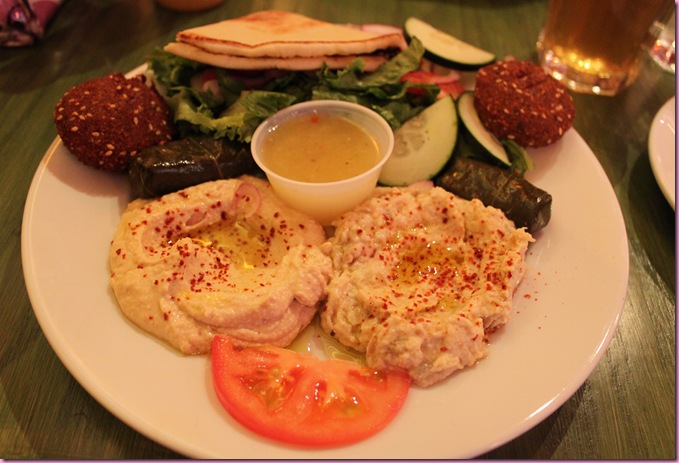 Greek salad with house dressing
2 grape leaves
hummus and baba ganouj
2 falafel
pita with zaatar seasoning inside <—donated to the Pilot
+ iced mint tea
The Pilot rolled with the grill sampler: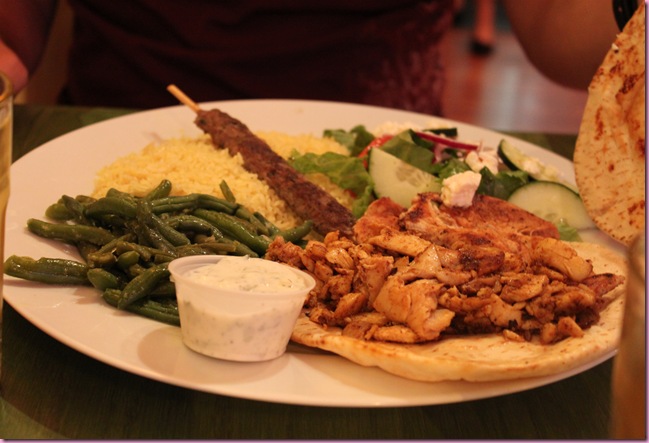 2 enormous gyros (one chicken, one lamb)
kebob
green beans
salad and
rice
He was a very happy kid indeed 🙂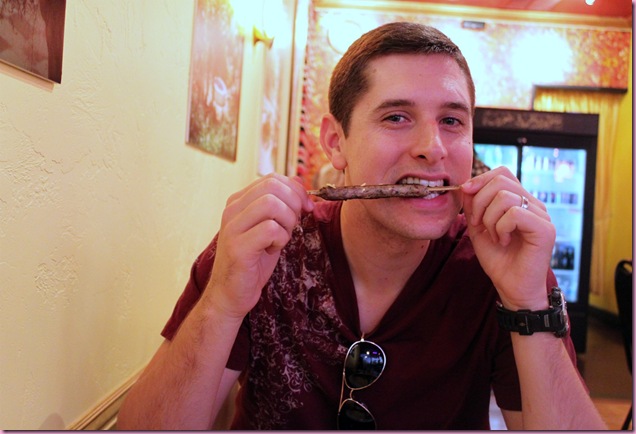 We also shared a piece of baklava, which I've had a hankering for ever since the girls at work were talking about Greek festival.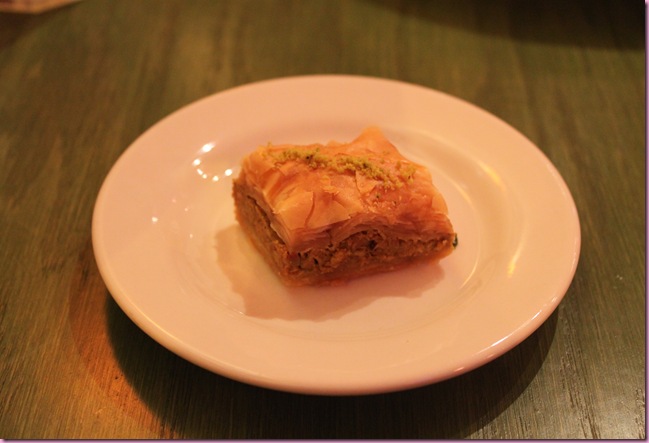 It was perfection. Sometimes baklava is super gooey and a little too sweet, but this one wasn't in the least.
After our feastly dinner, we took Bella for a walk and called it a night 🙂
Lots on the agenda today!
-Bloodwork (wahh!! hoping I can beg them to at least let me hear the little guy's heartbeat as a reward)
-Meeting up with my nana and madre 🙂
-Phone calls like whoa (booking cleaners for the new casa, utilities transfer, etc.)
-Workout (I think it's a yoga and cardio day)
-Packing?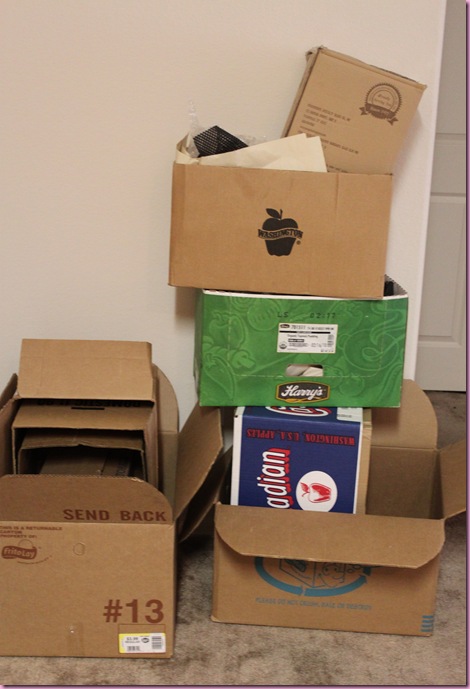 That's last on the list 😉
See ya later today!
xoxo
Gina
Something to read:
This Jell-o is made from people!
If you'd like, check out today's OpenSky promo for one of my favorite tanks! They're also offering a contest right now- if you invite a friend to join OpenSky, you're both entered to win $1000 each. Pretty sweet 😀 If you're already a member, you can use this link to find out more deets 🙂