Hey guys! How are ya?? Hope you're having a fabulous morning <3
Thanks again to those of you who participated in the Sun Warrior promo– I stocked up, too 😀 The deal is good until tomorrow AM.
So, I didn't end up making it back to the gym yesterday to finish my weights sesh.
But next time I do, I have a little extra motivation because of the sahweet gym back that the Livewell fairy sent me 😉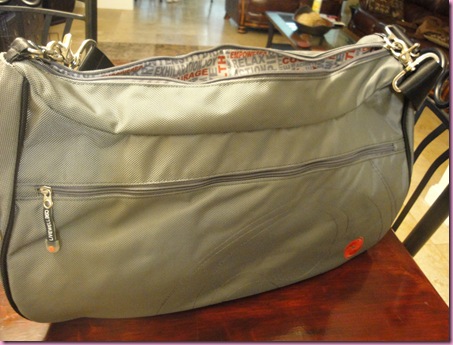 You can read my review *here* edited to say: here's the YouTube review I did, too, because I lost it on the review page and technology is not my friend….
Please excuse the gym hair and lack of makeup 😉
Dinner last night was one of my favorites: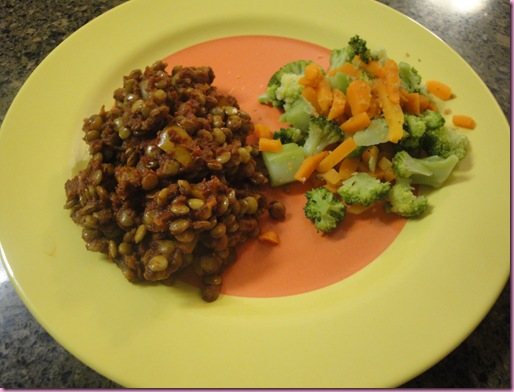 This meal is so flavorful, inexpensive and easy to make. The pilot likes it, too 🙂 If it's your first brush with a vegan dish, or if you want to make a vegan dish for someone else, try snobby joes. I made these, along with some sweet potato fries, for my very carnivorous (but open-minded) Tucson family- they loved them 😀 What's your favorite quick, easy, healthy dinner?
I saved a little room so I could have protein ice cream before bed 😉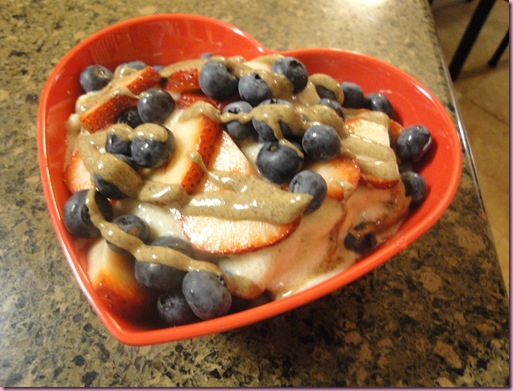 I'm obsessed.
The puppers and I polluted our minds watching Kourtney and Khloe and the Bachelorette, then called it a night 🙂
This morning's bfast was a little.. interesting.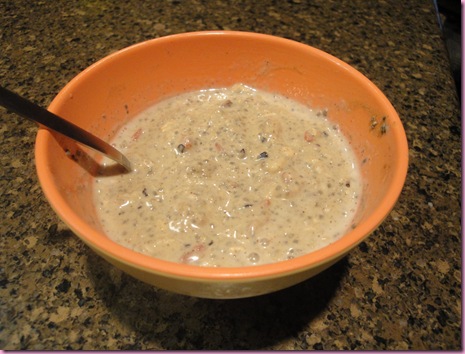 Lovely, right?? Hahaha.
I *tried* to make a breakfast cookie with the Vega Smoothie To-Go since I'm out of Sun Warrior, forgetting how strong the Vega is. I only used 1/2 a serving but ended up "watering" it down with almond milk and turning the breakfast cookie into an overnight oats/chia pudding hybrid. I think the Vega is best for a smoothie, but not really bfast cookie appropriate.
Today's plan:
-Yoga
-Registering the new wheels
-Mall 😉
-Lunch + Blog
-Work
-Cardio
See ya this afternoon!
xoxo,
Gina
Zumba Song of the Day: "Ella Quiere" Franco El Gorilla (SUPER fast- love it)