Making plans and Indian feast
Hey everyone! Hope you had a fabulous day 😀
Afternoon snack was my favorite healthy popcorn (popped in a paper bag for <2 min and topped with nutritional yeast and sea salt) and a side of America's Next Top Model: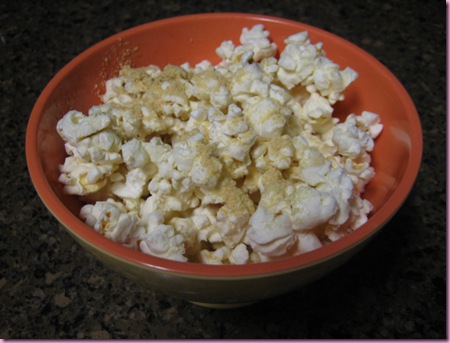 I love the fact that ANTM is on Oxygen basically all day—it's one of those shows (like Bridezillas) that I could watch anytime 😉
I called my madre and talked to her for a while because the puppy situation had me a little stressed (on top of getting ready for school) and I needed her motherly reality check. She's so good at that… I told her about how overwhelmed I was feeling and that this happened at the worst possible time since I'm leaving for school so soon and she said: "Gina, this is life. That's what happens. Just when you think you have everything under control, God throws you a curve ball. The puppies are both alive and healthy, you and Tom [the pilot] are healthy. Things could be much worse and everything will work out the way they're supposed to." Why are moms so good at that?! When I got off the phone with her, I felt exponentially better.
I got everything packed up and went to teach two sweaty classes: spin and Zumba. Both was wonderful as usual, and then I came home to the pilot, puppers and a mug of Apricot Caramel Torte tea (from Teavana- props to Megan for turning me onto this expensive hobby).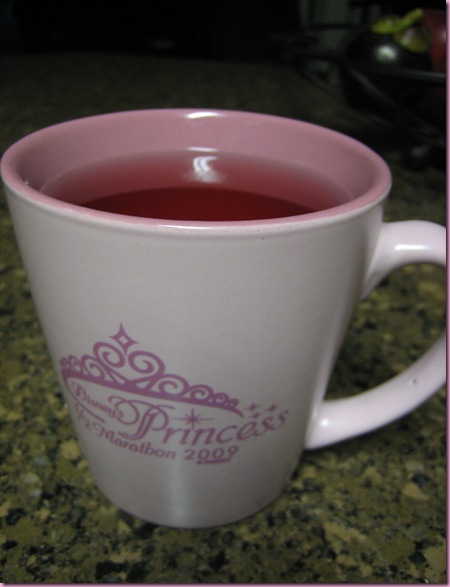 We spent some time making phone calls –the puppy situation is almost figured out!– and had a late-night dinner.
You'll never guess what I had: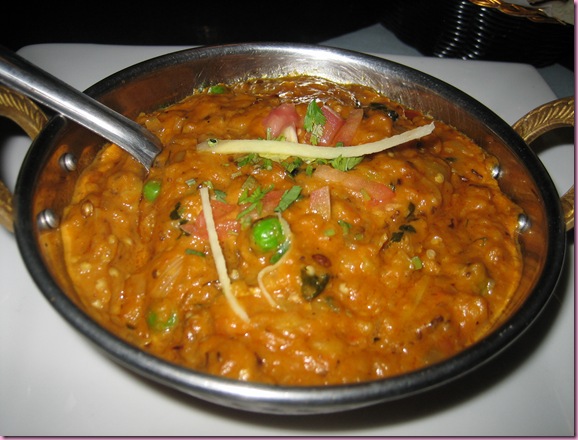 (I had to use an old pic since the one I took was blurry. My new camera should be here TOMORROW!! Wahoo!)
Baigan bhartha! Currently, I'm with Indian food child.. and I love it 😉
Tomorrow should be pretty chill- I'm hoping for a run in the morning and weights, plans to get juice with Megan, clean the casa, make some macaroons, and dinner + movies with the girls.
Sorry for the short post- I have a wounded puppy baby to heat pack 😀
xoox,
Gina
A question: I'm going to start working on a P&R page (preguntas and respuestas)—are there any questions you'd like to see on there? I plan to include my workout style/schedule, eating philosophy, etc. but if there's anything you'd like me to add, please let me know! Thank ya