Heyyyyyy 😀 Holy macaroons!!! Keep those giveaway entries coming- the winner will be announced tomorrow AM.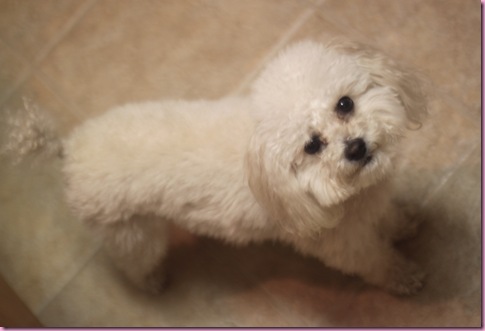 That little sassafrass will never know the taste of a fresh macaroon. Sorry, Bell 😉
This morning, I met up with my friends from work for a bootcamp class. It was such a blast! Reminded me a little too much of Shaun T.'s style… minus the hawtness, obviously.
After my workout, I was stoked for some Perfect Protein Pancakes.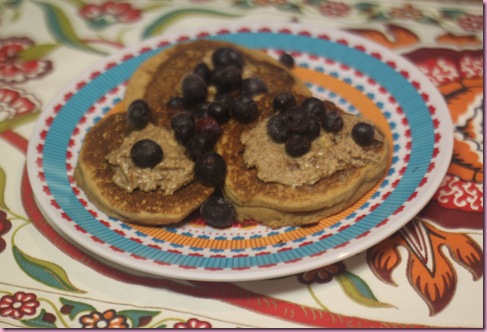 (using Bob's Red Mill GF Baking mix, Sun Warrior, the usual suspects, topped with almond butter and organic frozen blueberries)
Lunch was a la Bento Box: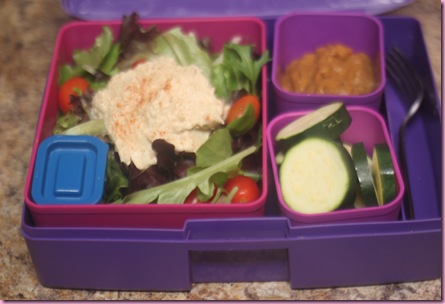 Balsamic and hummus salad (aka the foodgasm face combo), TJs eggplant dip and zucchini, two slices of brown rice toast (not pictured) and two small apples (not pictured).
In Christmas shopping news, I'm finally making some headway.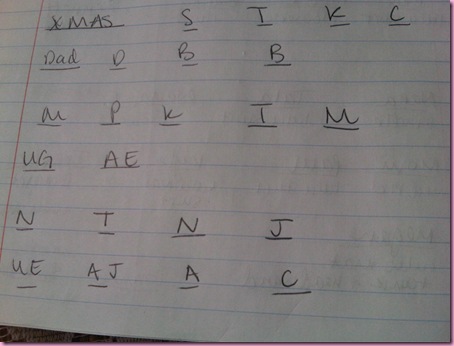 I made a list.
When I say "last minute", I mean last minute. It's a rush, really 😉
Off to run some errands and a little bird told me the madre has fresh tamales for dinner. <3
See ya in the morning!
xoxo
Gina
Today's workout jam: "Quixote" by Bond (my favorite workout music group). To ROCK OUT any cardio or weights workout 🙂
Something to read: A guest post on holiday workouts at I Made Dinner <3