Last night was one of those nights where I felt like we had nothing in the fridge to make for dinner.
In reality, we had plenty of things to make, but I was hoping to open the fridge and a plate of food would appear.
Instead, it was a quick Italian stir fry that took maybe 15 minutes to put together: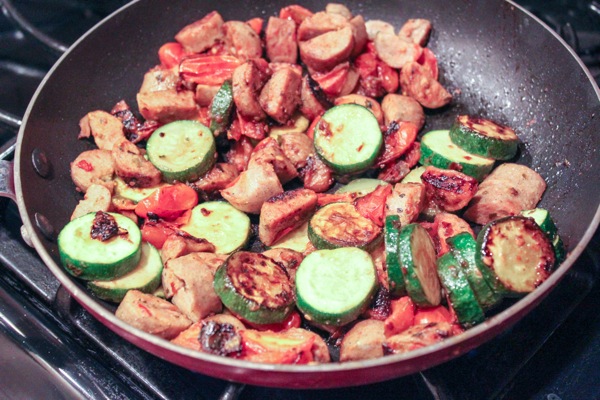 -2 zucchini
-grape tomatoes
-Italian chicken sausage
-basil, oregano, red pepper flakes, olive oil, sea salt, splash of balsamic
-Over lobster ravioli for him and brown rice pasta for me. I didn't snap a pic because my nightly episode of Girls was starting- I was distracted, haha.
It feels really weird to not be teaching this week. I requested this week off a long time ago (we have to ask at least 2 months in advance), since I never call in sick and figured I might be ready for a break by now. At the time, I had no idea we would be in La Jolla the previous week, so it ended up being a special treat. The good news is that I have some extra time to get things ready around the house -we're having company for a couple of weeks, and I'm so stoked- and make some new recipes and workouts to post.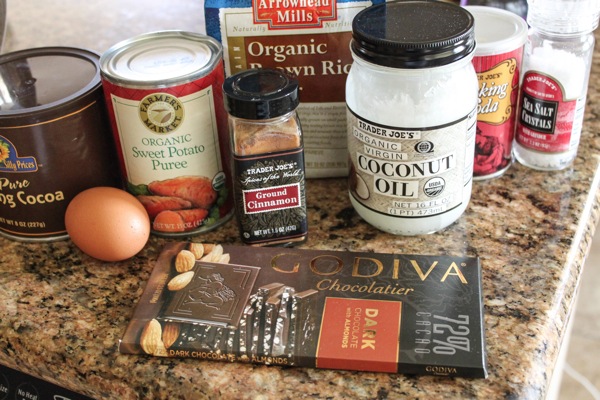 I figured since I'm not teaching, I can drop off some of the goodies I make to my work friends 🙂
Breakfast: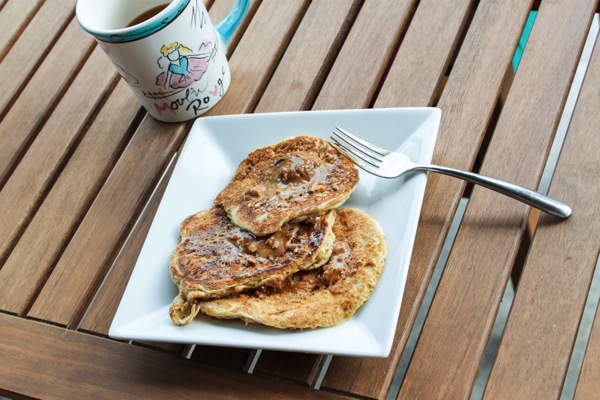 Time to tackle laundry mountain. Pray for me. 
Hope you all have a wonderful day and I'll see ya later on the Family page.
xoxo
Gina
Something to do: It's Tabata Thursday!
Here's this week's 4 minutes of cardio glory:
The workout is only 4 minutes long (we all can spare 4 minutes at one time or another today!), and can be completed up to 3 times with adequate recovery in between rounds. (Fun: you can do the first video, second, then this one as a way to switch it up)
Some things to keep in mind:
-Tabata training is INTENSE. I mention this in the video (and the way I say it is kind of confusing- sorry about that) but be mindful of your heart rate. The purpose of the workout is to hit max intensity, but if it's something you're not used to, or you're just getting into fitness, it may not be the best method of training for you. For more info, check out this post. 
-Avoid doing intense interval training two days in a row. You always want to alternate with steady state or active rest, as your heart is a muscle and needs rest, too. There's no need -and it will actually hinder your results- to go balls to the wall every day.
-These moves are all high impact, so I provided some modifications if you don't want to be jumping the entire time. If you're injured, skip out on this one, and always check with a doc before making any fitness changes <3
-Sandwich this workout in between a warm-up and cool down. I nixed the music for this week -last time, I ended up setting my alarm and taking naps on the couch in between uploading to find out it was banned due to music- so feel free to blast your own favorite tunes. I'd love to hear what song(s) you chose!
-Check out the July workout calendar for ideas on how to incorporate Tabata Thursdays into your routine
-Check in! I'd love to see a sweaty post-workout pic (tweet me @fitnessista) or leave a comment to let me know how it went!