Hi friends! How are ya? I'm so glad you enjoyed this morning's reader's request post! <3
It was a good, but long day today.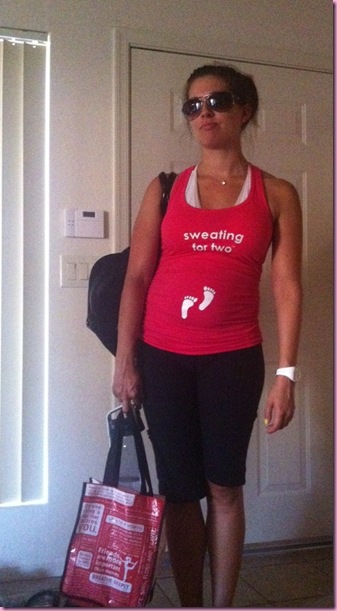 That's my "work was cray cray but I'm home now, so let's chill" face 🙂
This is the Pilot's face when I said "helloooooooo honey" in my best raspy old lady voice and trying to kiss him with a scary pucker face.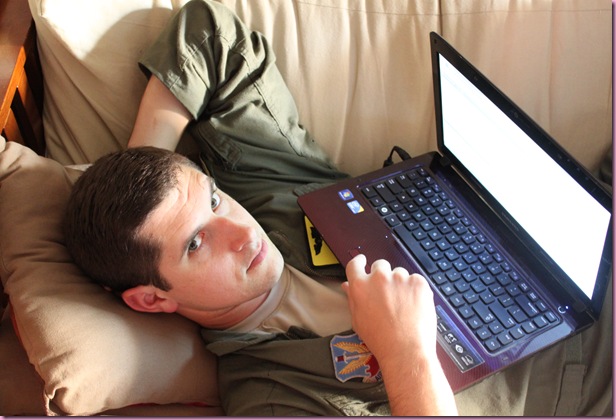 I'm cool like that, hahaha.
The highlight of my day was definitely Zumba. A very sizeable group of ladies from Georgia checked into the resort today and are an absolute blast. They make me miss my Valdosta clients so much! I'm hoping they'll be back for my Saturday class 🙂
Some eats:
Breakfast was b-fast cookie dough cereal with berries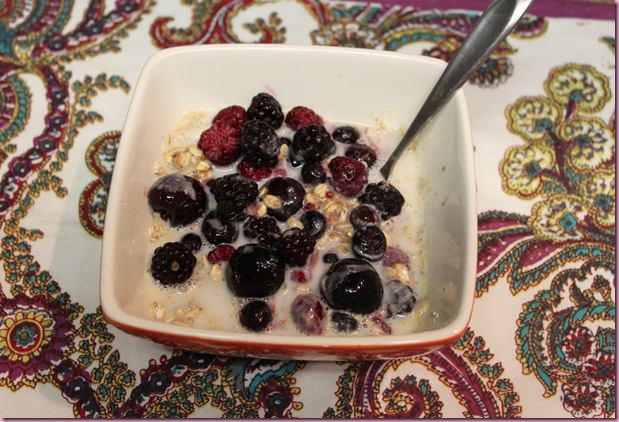 Work lunch and snacks: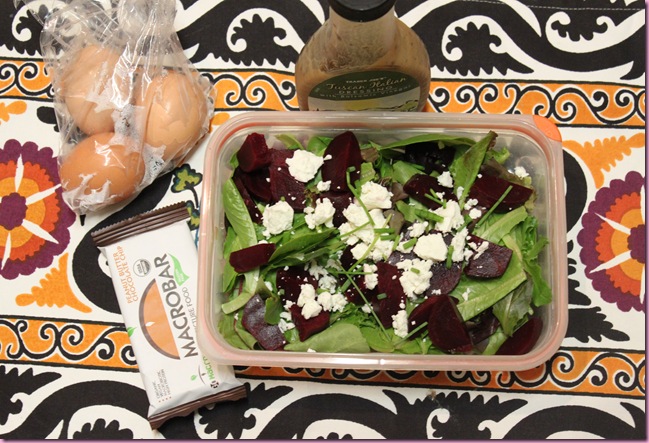 A salad with lots of mixed greens (spinach, baby romaine, chard), goat cheese and beets, balsamic dressing –I didn't mess around and just took the whole bottle to work, which made it easier, a Macrobar (LOVE these!!), 3 steamed eggs (ate one with the yolk, the whites only with the other two). It ended up being the perfect amount of food- I snacked all day and didn't arrive home ready to eat my arm, which I call a win 🙂
Not sure what we're doing tonight, but it definitely involves a walk with Bella and a delicious dinner.
See ya later with a family post! <3
xoxo
Gina
Something to talk about: What's the goofiest thing that you and your significant other/roomie/best friend/cat do? The Pilot and I will go back and forth, at totally inappropriate times, with idioms. We mostly use them when one of us is asking for sympathy of some sort.
An example:
"I slept in today! I'm going to be late!!'"
The Pilot looks over at me like he could care less and mumbles, "Well, a penny saved is a penny earned"
"Well, a bird in the hand is worth two in the bush."
"A rolling stone gathers no moss."
"A leopard can't change it's spots"
and so on and so forth as if it were a conversation we were having. It doesn't make any sense to me, either, but we do it to tease each other 😉