Instead of my 4-miler, we had a bit of a fiasco. We were at Sabino Canyon and the Pilot twisted his ankle walking in from the parking lot. The poor guy has been hobbling around the house, and will probably have to make a doc visit soon :/  He offered to take Liv home and feed her lunch so I could finish my run, but I was worried about him and didn't want him to worry about him chasing Livi with a hurt ankle.
Instead, I took a 45-minute spin class during Liv's nap: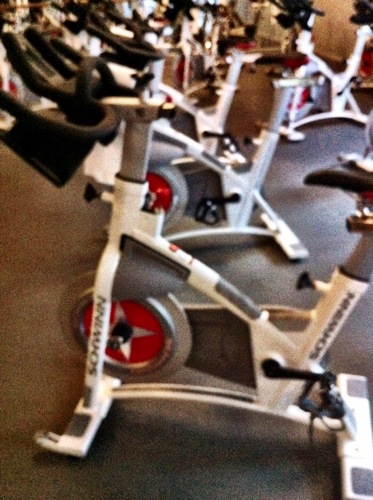 it was sweaty, the music was awesome, and it felt so good to do something different- whenever I take spin I realize how much I miss it (and miss teaching it).
After my race this weekend, trying to decide if I want to just enjoy running weekend 5, 10 and 15ks with Liv in the jogging stroller, or continue to build mileage for a half marathon. A few of my friends are running one in the winter, and while I always love running with friends, I'm not sure if I'll be able to put in the time commitment. Guess we'll see how it goes… 
It's actually going to be CHILLY on the east coast this weekend and it feels equally weird and awesome to be busting out jackets and hoodies. There's even a pleasant chill in the air in Tucson, which is a lovely reminder that fall really is just around the corner. 
A warm and cozy dinner: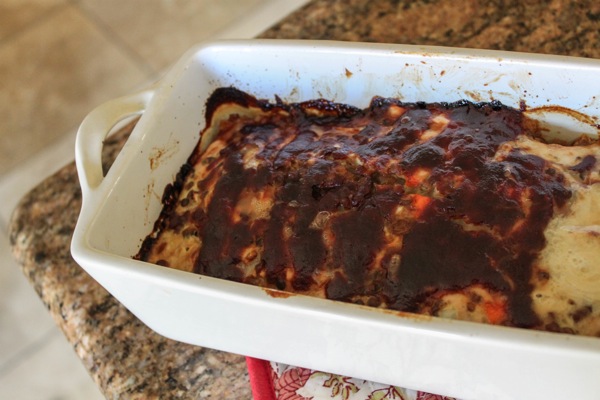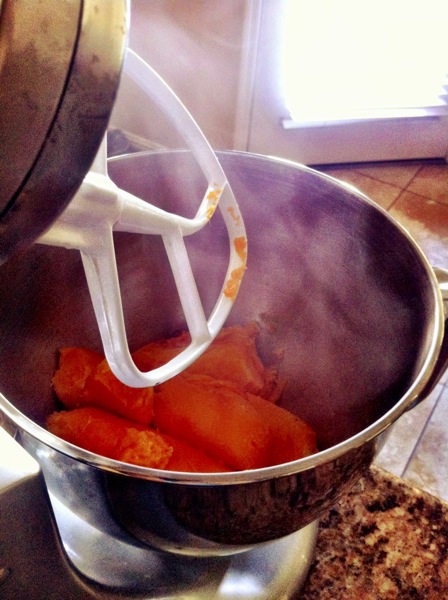 I blitzed through Jenna's book within a couple of days and am so excited to try some of the recipes. The recipes are worth the cost of the book alone, and include a beautiful variety of comfort foods, desserts, quick meals and pastas. When I saw the meatloaf, I knew it had to happen since it includes turkey and lentils- an awesome combo.
I usually avoid cooking meatloaf after the "sloppy loaf disaster of 2007".. It was summer in North Carolina, and I wanted to impress Tom by cooking for him, but I was a total newbie in the kitchen. My mom is an incredible cook- but usually when I got home for dinner after dance, it was already made, so I didn't help as much as I would have liked to- so I called her asking for her meatloaf recipe, as it's one of Tom's favorite meals. She gave me the recipe over the phone, and it was a real cook's recipe (a little bit of this, a palmful of that), and after 2 hours of cooking, the outside was burnt to a crisp, but the inside was still watery. It still tasted amazing, so we ate it atop hamburger buns and dubbed it "sloppy loaf." Since then, I haven't made a ton of meatloaf (save for this lentil loaf). 
I forgot to grab mushrooms at Trader Joe's, so here are the adjustments I made to the recipe:
-Puree 1/2 the lentils
-Ground brown rice crispy cereal instead of panko
-almond milk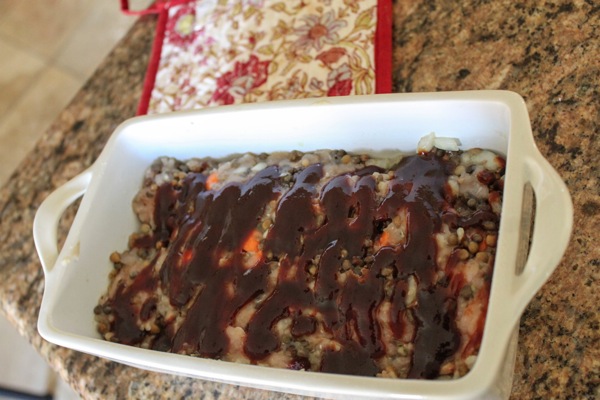 Instead of maple/ketchup glaze (we only have about 1 T of ketchup left in the bottle), I used TJs BBQ sauce.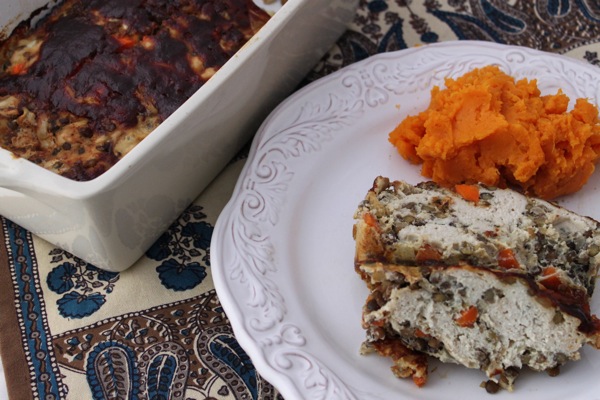 (covered the 'loaf with Cholula and the sweet potato with almond butter)
It was lovely meal, and I'm stoked for lunch leftovers. Meatloaf is one of those things that tastes even better the next day.
Hope your week is off to a great start! See ya in the morning <3
xoxo
Gina
Something to do: It's "Make it happen" Monday! Take a few minutes to write down your goals for the week and your action plan to accomplish them <3
Something to talk about: What's your dosha? When I was talking to a yoga teacher friend about the cooler weather, I told her I didn't like the cold because I'm always cold anyway. She immediately said, "It's your vata" and I knew she was talking about my dosha. I took this quiz quite a while ago when I became more interested in ayurvedic and holistic medicine, and couldn't believe how spot-on most of the description was: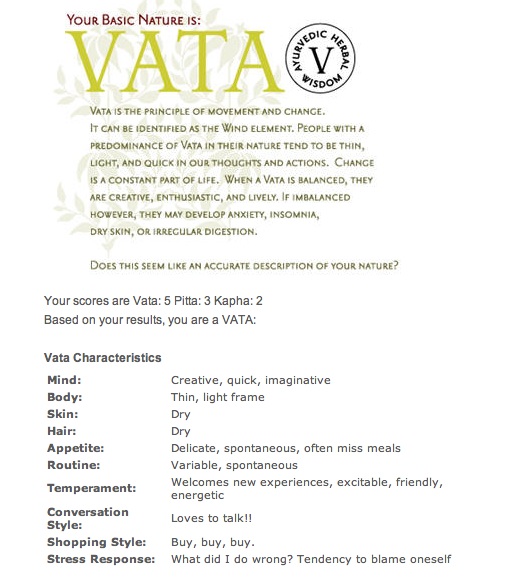 Except for the fact that I almost never miss a meal. Oh, and the shopping part. Rubbish.