Have you tried this stuff before?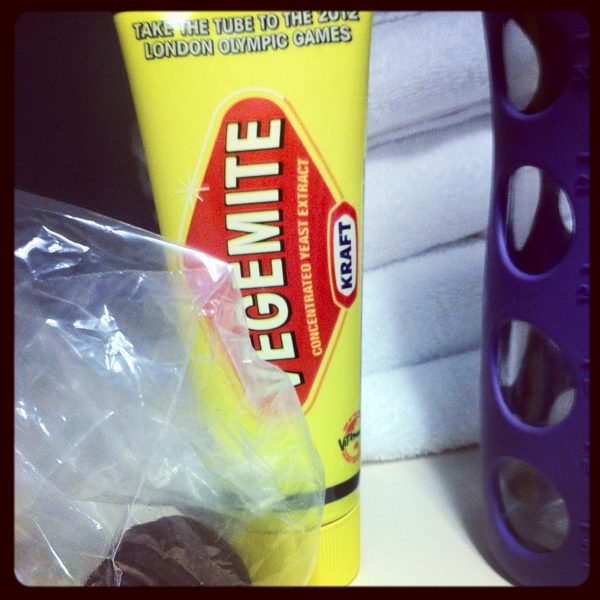 Vegemite! It's huge in Australia, and I've become good friends with a girl who is staying in Tucson from Australia for a while. Yesterday, I asked her if she liked Vegemite, and she said, "I have tubes of it in my room! I'll bring you one." Today we had a Vegemite tasting party. I put a little on my finger and had it the proper way when I came home: a thin layer on toast with lots of butter. It was gloriously salty. 
I also had a very special mug of cereal- the kind that magically refills itself.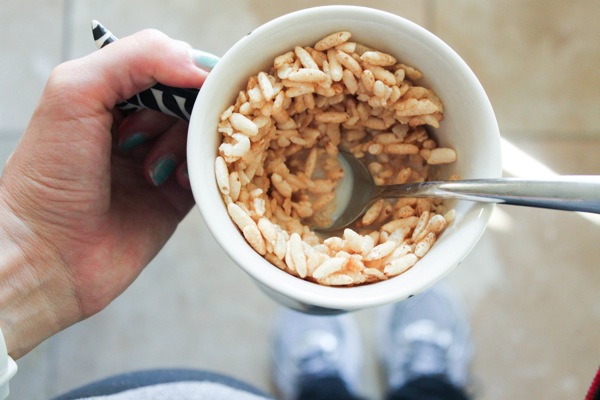 It just seems to know if you need more milk to finish your cereal, and then more cereal to finish your milk. It goes on and on for a while 😉
Dinner was from PF Chang's, which always makes me a little nostalgic: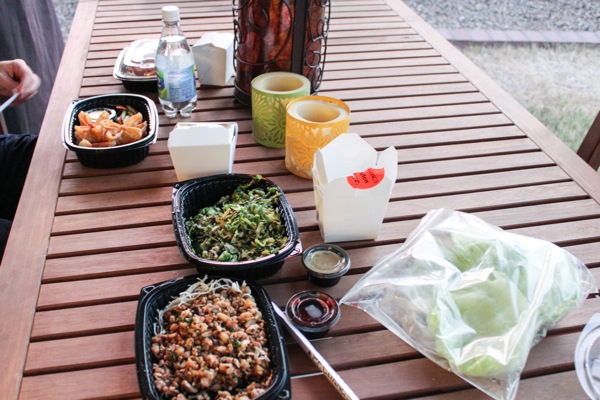 For newer readers who may not know the story, the Pilot and I met at Starbucks (the details are here) and our first date was at PF Chang's. It ended up lasting for hours and at the time, I was too young to enjoy a bottle of wine with him (my 21st birthday was a month after we met). He kept asking if I wanted to order some wine with dinner and I was so embarrassed to say "um, I'm not 21 yet." Anyways, he didn't end up being a serial killer like I had first thought (he was wayyyyy too nice, which freaked me out after my history with not-so-nice guys) and I survived chicken lettuce wraps without making a giant mess on myself.
It was pretty amazing to eat chicken lettuce wraps with the same guy while our baby sleeps upstairs <3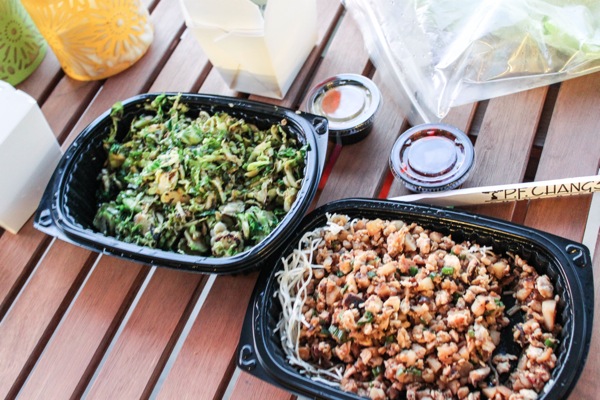 _______________________________________________________________________
Thank you so much for your feedback on the Tabata Thursday video! I'm so, so happy you liked it <3
This year's Summer Shape Up has been so much fun – I can't believe we only have a little over a week left! It's a sprint to the finish line, friends. If you've been following the Shape Up and have seen amazing results, please send me your success stories and/or blog post links (fitnessista at gmail dot com subject: SSU SUCCESS). I'm going to put together a little re-cap at the end with your amazing pictures and stories.
Today, I took workout 4 for a little test drive and whoaaaaa….
words were said,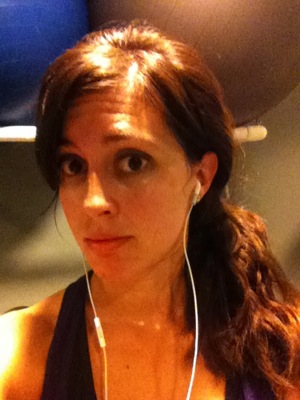 and faces were made 😉
Gonna crash out early tonight! See ya in the morning with some of my fave pics from the week.
xoxo
Gina
Something to talk about: Any fun uses for Vegemite? Do you have a cereal mug that magically refills itself? What are your workout plans tomorrow, or are you taking a rest day after the Tabata triumph?
Zumba song of the day: