I have a delicious summery treat for you today, inspired by my heritage: chili mango slushy. My love of spicy food could be explained by many different factors, but I really think my addiction is hereditary. My nana eats jalapeños like they're baby bell peppers.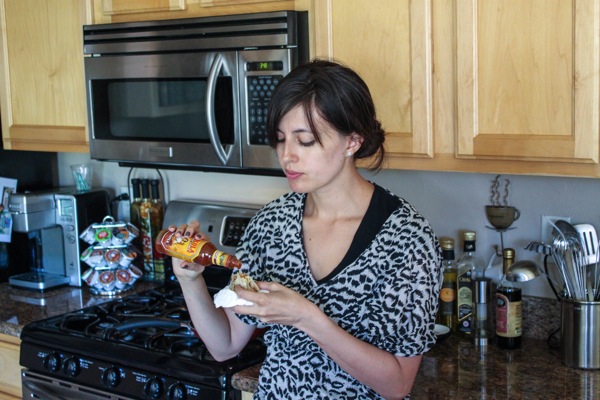 I live for green corn tamales -our tamale guy makes THE BEST. Nana and mom would often ship them to Valdosta for me,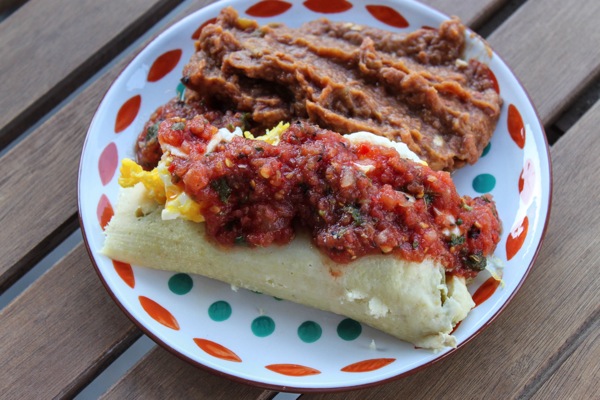 and whenever I stop by the panaderia, I'll have a Mexican pink cookie. (For those in Tucson, La Estrella is fantastic.) The pink cookie has about 500g of sugar and tastes like a mixture of heaven and my childhood.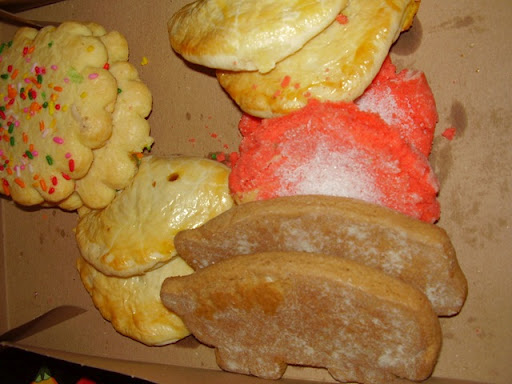 (omggggggg)
Growing up, in addition to the spiciness in my life, I was also surrounded by many unique flavors and treats. Some amazing, others… notsomuch. I'll always remember my first saladito: a dried up prune completely saturated in salt, served atop half an orange. The orange served as a sweet "chaser" for the intense amount of sodium you were about to consume. My friends and I would buy them from the ice cream truck for $0.25, including the orange, and would have contests for whomever could finish it the fastest.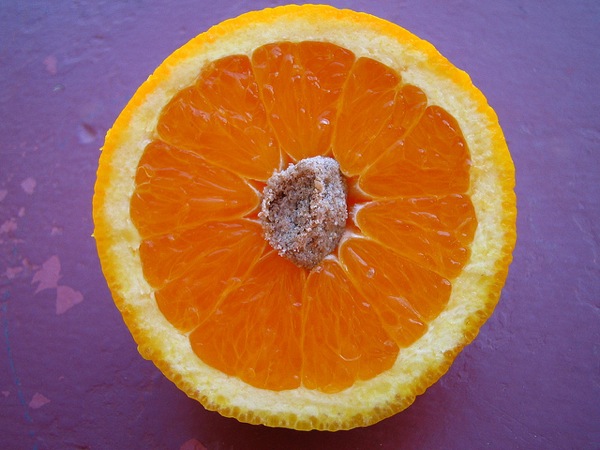 Source
Along with many of the other random candies (like Pica! Blech), we also shared the watermelon and mango lollipops, covered in chili.
Rebanaditas- I found out much later that they contained small amounts of lead (yikes…)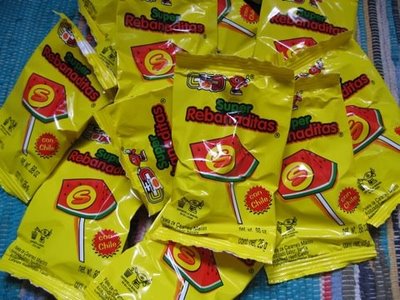 Source
And my all-time favorite, Vero mango, which are actually sold on Amazon.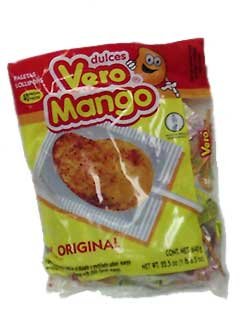 While my friends were at the water fountain, washing away the chili coating, I was savoring that part.
Chili Mango Slushy
Here's one of my last attempts to enjoy mango -a summer fruit that somehow missed the radar for me this year- a refreshing, healthy treat, and a little ode to a flavor combo that I've always loved. Enjoy!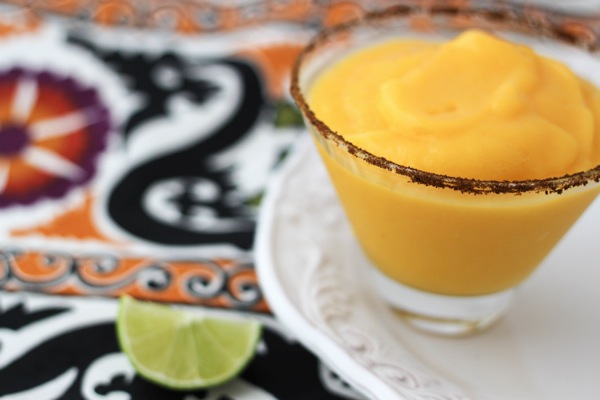 Chili Mango Slushy
1

C orange juice or water

1

C frozen mango

1/2

t chili powder
pinch cayenne
pinch salt
juice of half lime

1

pack of Stevia (optional)
Instructions
Blend all ingredients in a high-speed blender until smooth.
Enjoy in a glass rimmed with chili sugar powder (lime juice around the edges of the glass, put mix of 1/2 chili powder and sugar or Stevia on a plate and twist the glass on the plate to coat).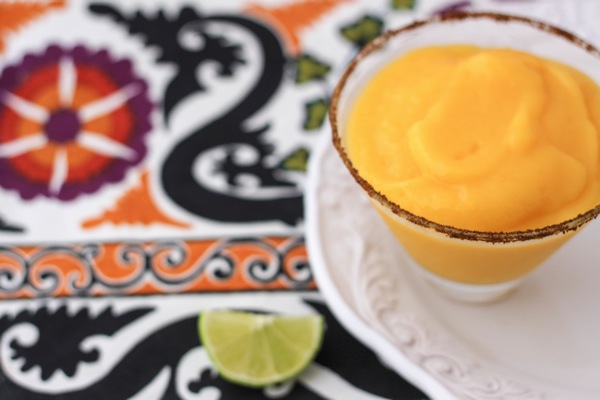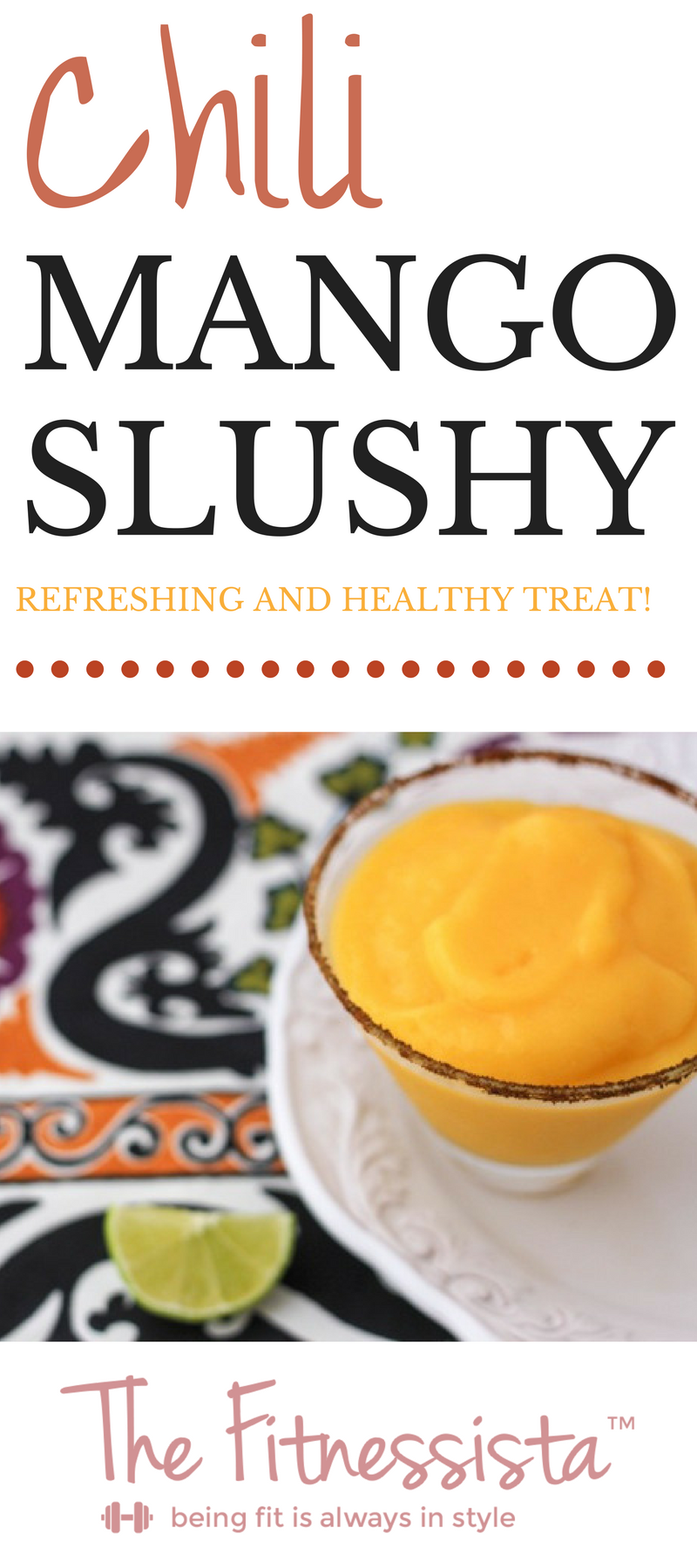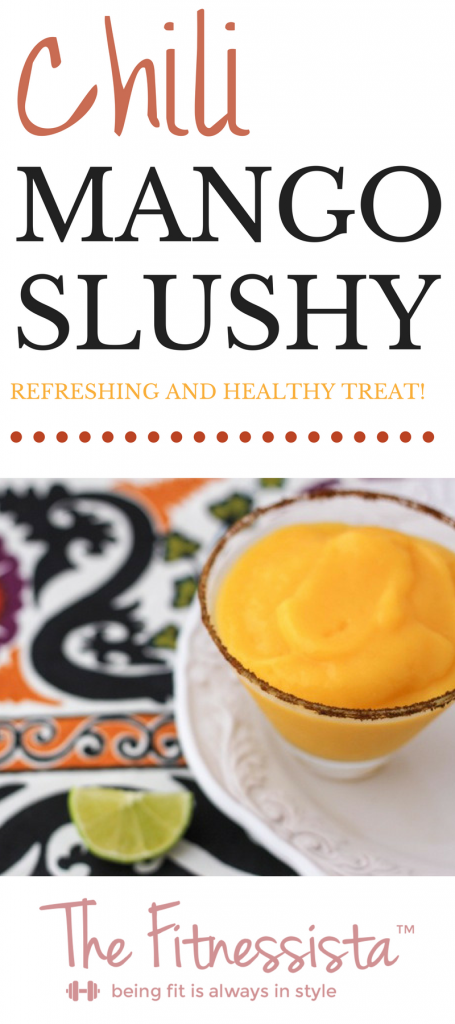 What is a unique treat or candy that you loved growing up?
Random story: they sell lengua, which is beef tongue, at many Tucson grocery stores in the butcher area. I remember picking out my favorite Mexican candies, and looking over towards the butcher section… it would creep me out. Cow tongue is a delicacy, and my aunt will often cook it up and make burritos. When I was little, my nanas used to tell me that if I stuck my tongue out, my aunt would cook it. Needless to say, I didn't stick my tongue out 😉
Checkout these other summery treats:
Strawberry Crumble with Coconut Whip