Do you ever have those days where you look in your closet and just absolutely hate everything you have? Please say yes so I don't feel like such a freak.
Lately I have been in a bit of a fashion funk. Every so often this happens to me and it usually means I'm outgrowing the trends that have been prominent in my staple stores (Forever 21, H&M, etc.). With the changing of seasons it's no wonder my closet FULL of sweaters just doesn't appeal to me anymore. Tucson is forecasted for upper 80's this week which just seems so unreal for February. Needless to say, I think my closet will be transitioning to spring a bit quicker than usual!
Since I basically feel like I'm due for a wardrobe make over, I have slowly but surely been collecting new pieces. When seasons change I like to visit Buffalo Exchange, a store where you can buy/trade/sell gently used clothing. They usually take some of my unwanted winter gear off my hands while I pick up some items a bit more Tucson appropriate (ahem…tank tops and shorts).
I know this spring is bound to be HOT so I picked up a few items that I knew would transition well into the spring/summer season. One of which being a flowy no-brand black top which I sported last weekend. It has very light weight fabric and will look cute with shorts or as a swimsuit cover up!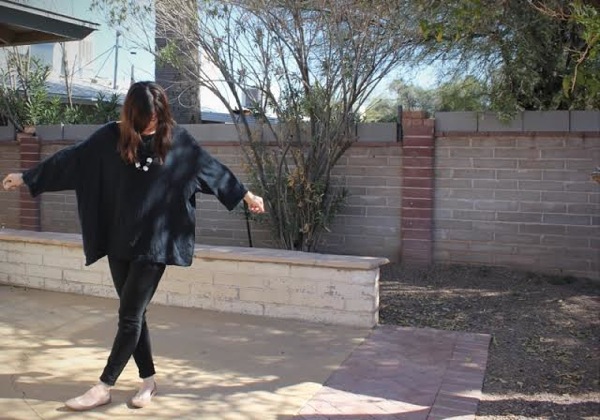 I paired this gloriously comfortable and oversized gem with high waisted black denim from Urban Outfitters, H&M nude flats, a dainty ModCloth bracelet, and a handmade necklace from my best friend Emily.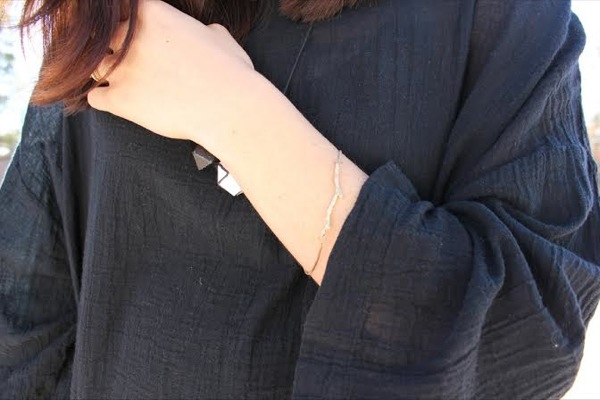 I'm in love with my teeny gold branch bracelet from ModCloth. If you are looking for a quirky and fun piece of jewelry, I highly encourage you shop their options! I find the quality to be better than Forever 21 but the prices are still very affordable.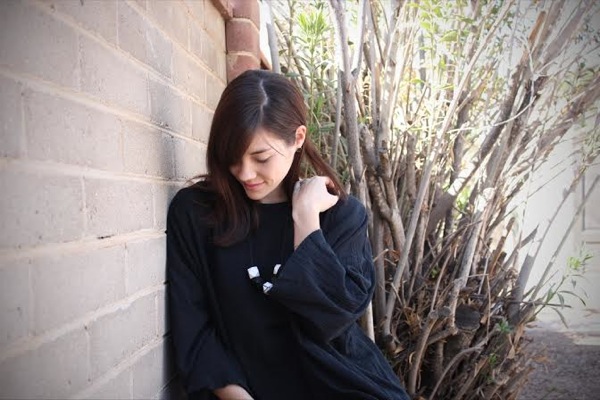 I figured I would also share a couple of my current Lush favorites that are easing my skin out of a dry cold weather into dry warm weather 🙂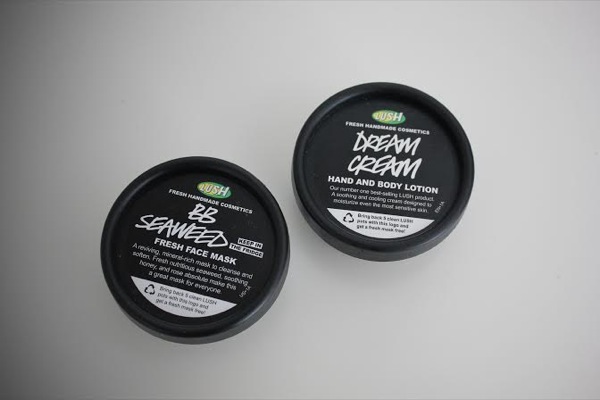 Dream Cream is a mildly scented body cream which I use exclusively for hands since it is a bit oily for the rest of my body. It smells amazing and has transformed my dry skin almost immediately. I am also loving the BB Seaweed fresh face mask. It smells delicious, leaves your skin smooth and nourished, and is mild enough for almost all skin types. Just a couple of winter to spring favorites if you are looking for new product!
I hope you enjoy this Valentine's week. Love is in the air!
Xo- Meg