Hi friends 😀 How are you? Thank you SO much for the wonderful feedback on the first week of Summer Shape Up 2011! I had a blasty putting it together and hope you enjoy the workouts and the results as much as I enjoyed creating it 🙂
Last night, we got ready to eat at our favorite Vegas spot.
We dined at Mesa Grill, and it was just as incredible as last time <3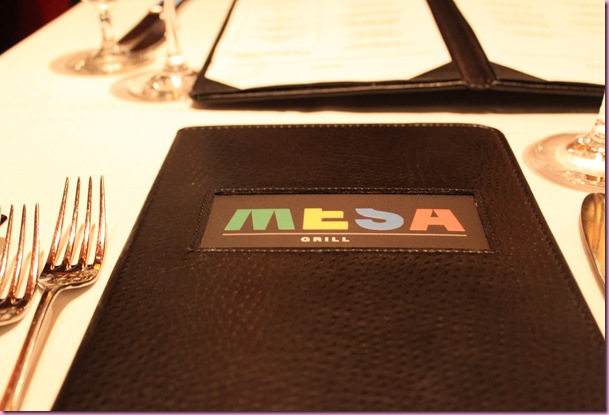 Mesa Grill is the brainchild of my celebrity cheffer crush, Bobby Flay (also referred to as B. Flizzle) and serves Bobby Flay-ish food: Southwestern with a New York spin. The interior of the restaurant is what I'd like to call cowboy chic and is located in Caesar's Palace 🙂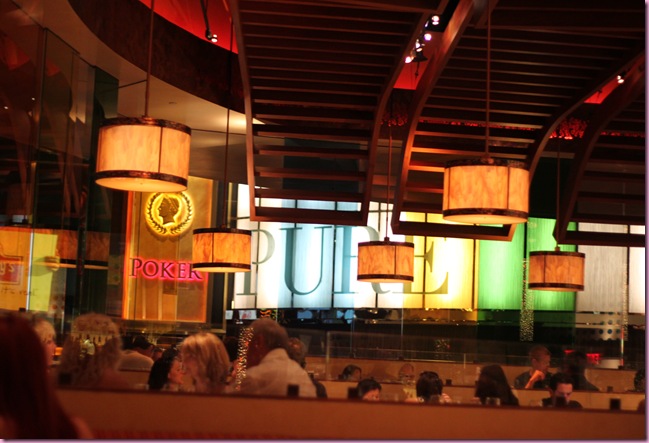 Drinks for two: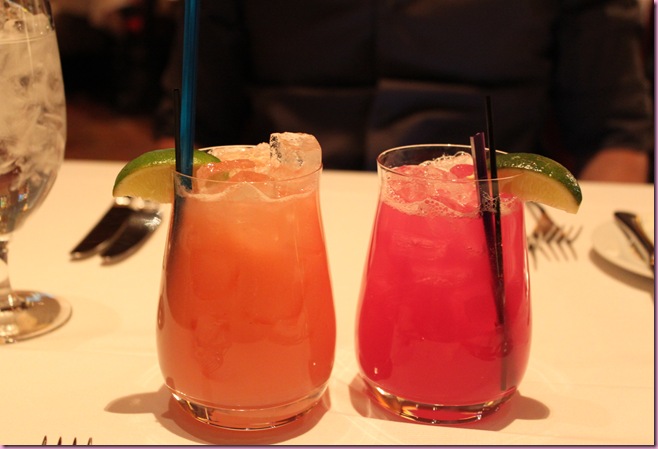 and a lovely basket of bread.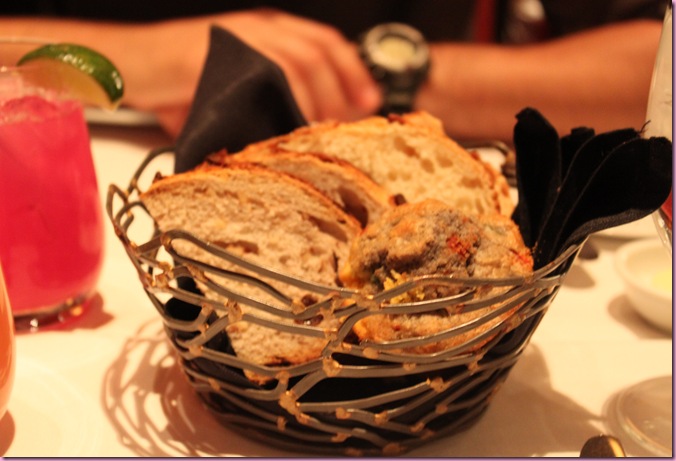 (We shared the blue corn muffin)
To start, we ordered the Goat Cheese Queso Fundido. I dream about this queso, and have also made it at home. Creamy goat cheese, chilies, olive oil and blue corn chips.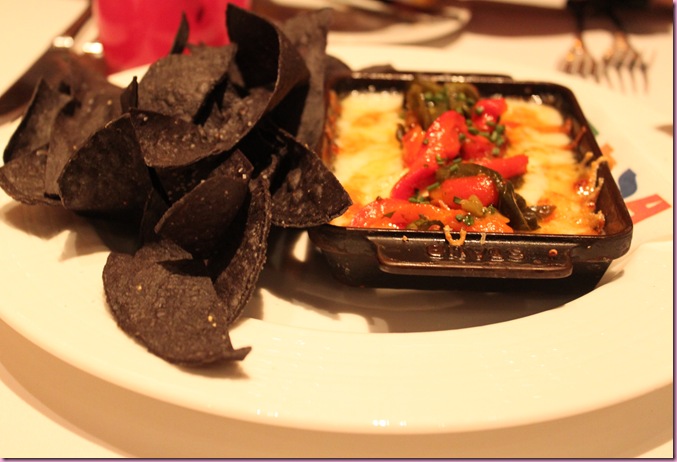 For my entree, I chose the Sophie's Chopped Salad (romaine, kidney beans, chickpeas, tomatoes, tortilla chips)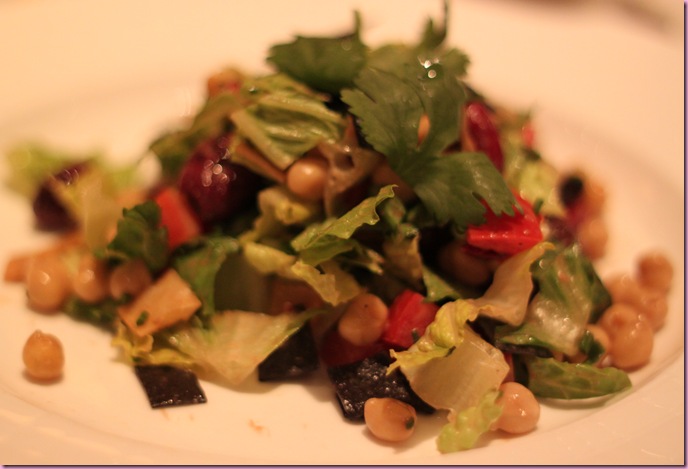 + a side of roasted carrots and butternut squash. They were cooked with spinach and shallots, so the flavor was outta control.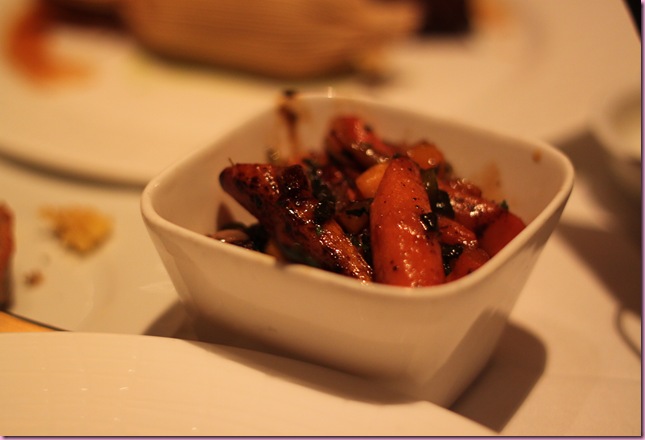 The Pilot ordered the lamb, which was seasoned with orange zest and came with the most savory tamale I've ever tasted.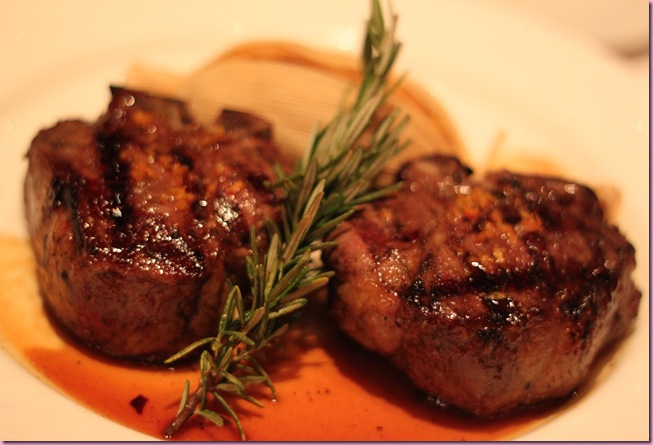 He also ordered a glass of bourbon that's been around longer than he has 😉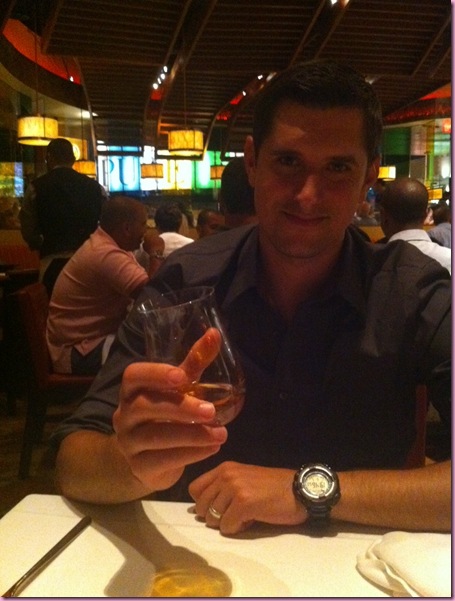 Dessert was banana cream pie, with hazelnut brittle, Frangelico-infused whipped cream and a hazelnut wafer on top.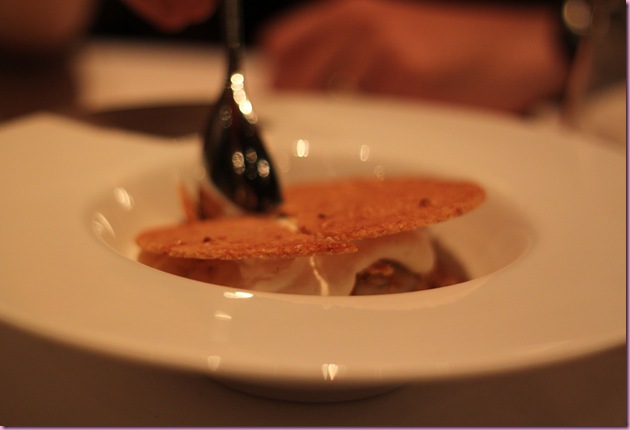 As much as I wanted to love it, it wasn't mind-blowing. I'm just a chocolate girl, that's all 😉 The rest of the meal more than made up for it, though.
After some shenanigans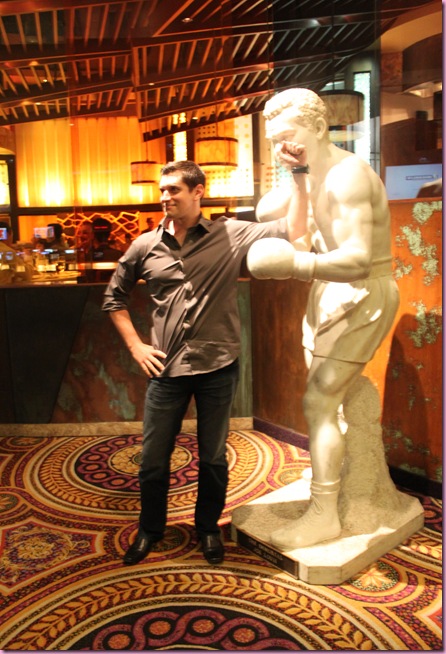 pathetic attempts at gambling (I lost $10 on slot machines and called it good.. I like to have things to show for it if I'm going to waste dollars)
we went to see "O".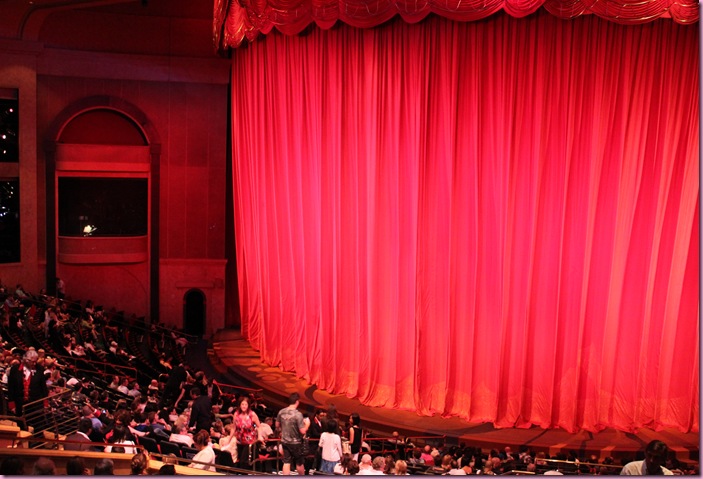 "O" is a Cirque Du Soliel show and the stage turns into a lake, so much of it is water-based, with acrobatics, synchronized swimmers and a trippy story line that I'll never understand, per CDS standards 🙂
The verdict: incredible. Thank you so much to those of you who recommended it- we LOVED it!
Here's a video of the intro I found on YouTube:
So crazy.
We're off to enjoy our last night here, but I'll see ya in the morning!
xoxo
Gina
Something to talk about: What's the best live show you've ever seen? I've been obsessed with shows since I was little, but with everything I've seen, Wicked is still #1 🙂