Hi friends! How's your day going?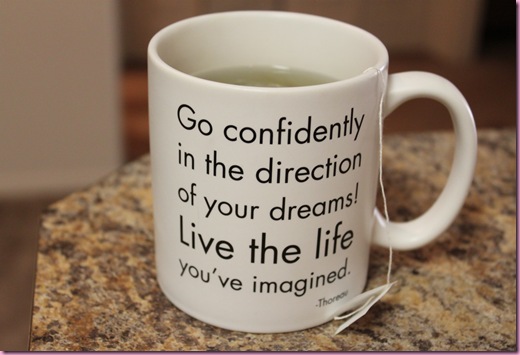 Is anyone participating in Indian Food Wednesday? It's been wayyyyy too long since I've joined in the fun. Just need to find a favorite place in Tucson (that doesn't have sour dosa haha).
I woke up early to make a batch of amazeballs to take to work: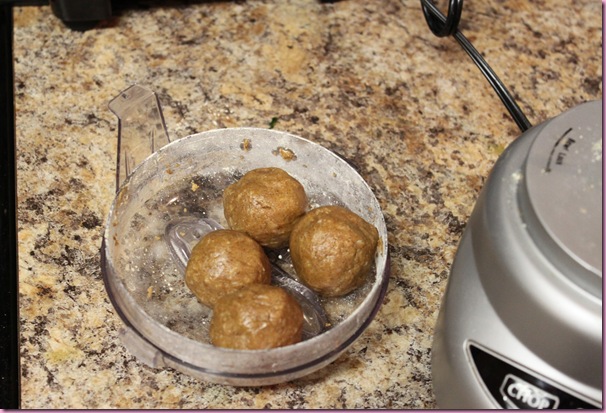 I'm taking all 4 with me because everyday someone will ask what the "little meatballs" are that I'm eating. I figured I'd share the ball love 😉
Packed lunch was the easier kind: leftovers!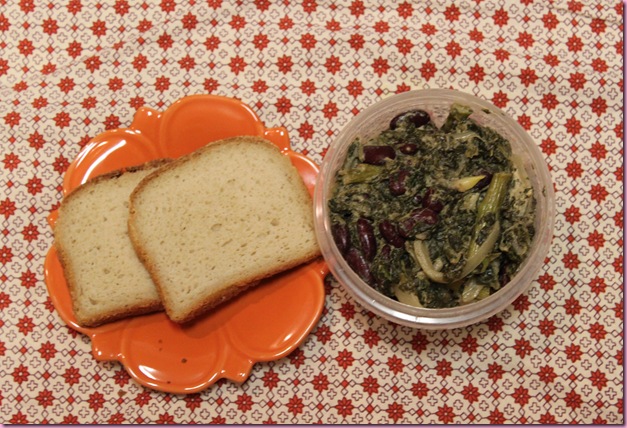 2 slices of brown rice toast and leftover bean stir fry creation from the other night.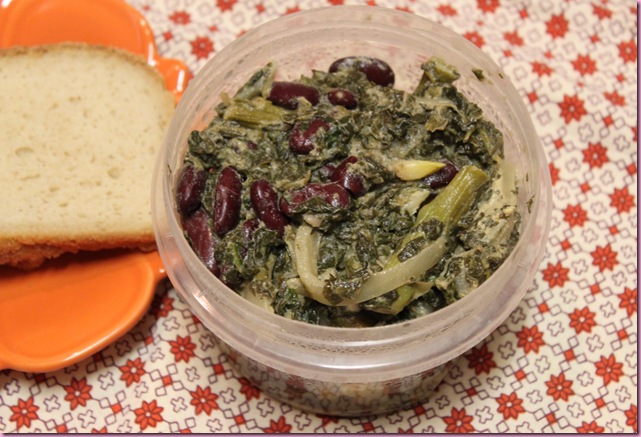 Looks kinda gross, tastes delicious.
I have to leave for a half hour, still have to make bfast, and have wet hair (we'll see how this works out), but before I go, I thought it would be interesting to talk about macronutrients: carbs, fat and protein.
There has been a lot of hubbub going on about the Dukan Diet right now, as it's pretty much the most popular diet in Europe. The reason why it has been in the spotlight is because they're saying it's the diet that Kate Middleton followed before her jaw-dropping-gorgeous wedding to Prince William.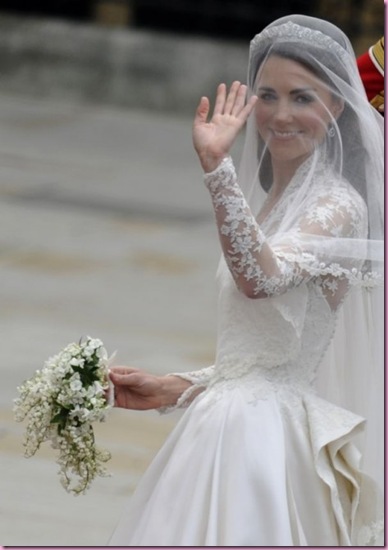 When I first heard them talking about the Dukan Diet, I totally thought they were saying DUNKIN' Diet. I rolled my eyes a little and thought it was similar to the Cookie Diet.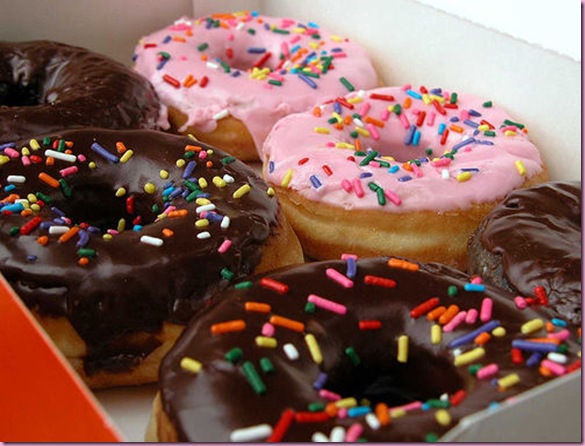 Source
(Side note: growing up, every birthday morning my nana would bring me a pink frosted Dunkin' donut to put a candle in and sing to me. They have a special place in my heart)
After hearing the details about the Dukan Diet, here's what I have to say:
1. Dukan is like Atkin's smarter brother. The diet is very Atkins-esque in the fact that it goes from 3 stages- the first being entirely protein, the second is adding more fruits and complex carbs, but the third (I like this one) eating whatever you would like, but going back to the Dukan style 1 day per week.
2. The major difference between Dukan and Atkin's is that Dukan is very low fat. This is a more heart-healthy style of low-carb eating, because on Atkin's they give you permission to go buck wild on fatty meats and cheeses. With Atkin's, a double cheeseburger without the bun from McDonald's is totally cool.
3. I DON'T advise carb restriction as a way to lose weight, which is why I'm not a big fan of Dukan (and despise Atkin's). We need carbs for energy! I tried Atkin's for less than a week back when I was trying to lose weight. My friends started to look like donuts and bagels, and I felt miserable. It definitely didn't bode well with an active schedule, so I went onto the next thing pretty quickly.
4. That being said, I do prefer complex carbs over the white stuff, but believe that if you eat whole foods and have an active lifestyle, without restriction, your weight will fall where it belongs. There's always room for some delicious homemade bread or a donut, if *most of the time* you eat the foods the earth provides us.
I do still keep a tally of carbs, fat and protein – a method I came up with that works pretty well for me. I like to make sure I have a balance of healthy fats, proteins and carbs in my diet to make sure I'm getting the nutrients I need.
Is anyone else mindful of carb/protein/fat ratios? Or do you just go with the flow? Any Atkin's/Dukan fans out there?? It works very well for some people- I just wasn't one of them.
I'm off to work- Hip Hop today!!!! Yay-uh.
xoxo
Gina