Oh hey 🙂 How's your Friday treating ya?
Thanks for the well wishes for my little bro. His ACL was completely torn and he now has a cadaver ACL. He keeps joking that he has a zombie ACL and he hopes it belonged to a basketball player. Nice, huh? I'm glad the surgery went well and he's in good spirits <3
So I have to post a pic of the Pilot's b-fast at the Good Egg, because it ended up being pretty legendary: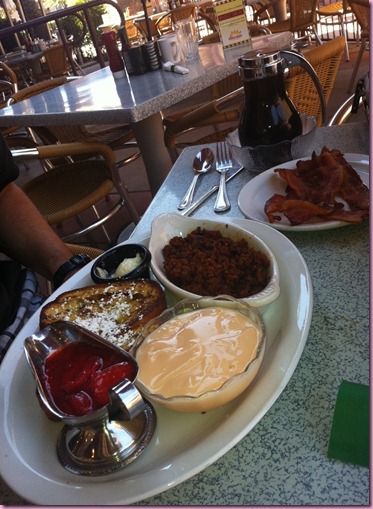 French toast with strawberries, chorizo, peach yogurt and bacon. He ate ALL of it. Never ceases to amaze me 😉
Lunch was noteworthy today: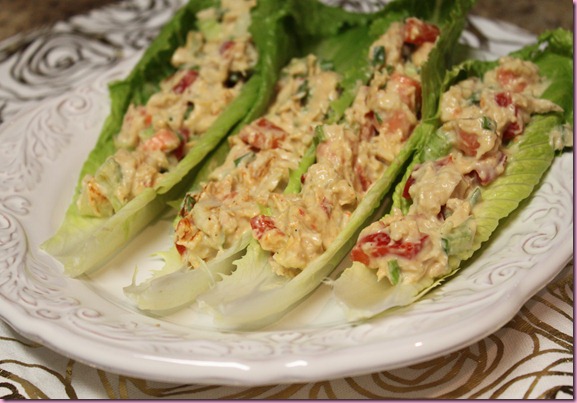 Tuna salad boats 🙂
I made some tuna salad with TJs albacore toonie and most of a container of goat's milk yogurt: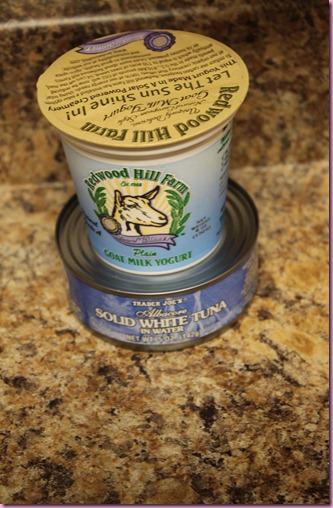 with a red bell pepper, some onion, chives, carrot, celery (! I've been brave lately)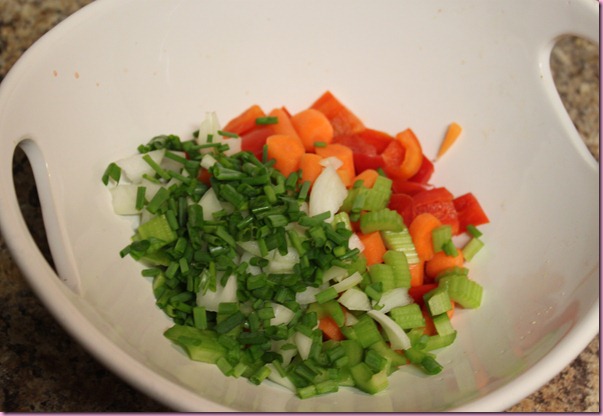 garlic, Dijon mustard, sea salt, pepper, a dollop of spicy hummus, nutritional yeast and paprika.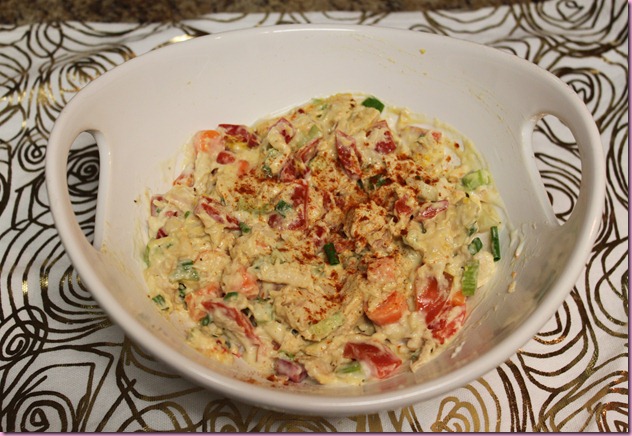 It was SO good and refreshing with romaine lettuce leaves and I also munched some Terra chips (the new Mexican flavor!) when I got to the madre's.
Hit. The. Spot.
Post-Bodyrock shake: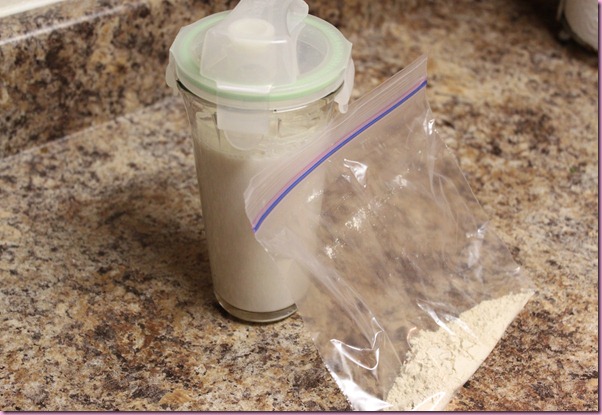 Today I did the "All I Want for Christmas is Abs" workout, which was beastly as ever. Only 12 minutes and I was sweating like a monkey.
I walked around the track afterwards until my legs stopped shaking 😉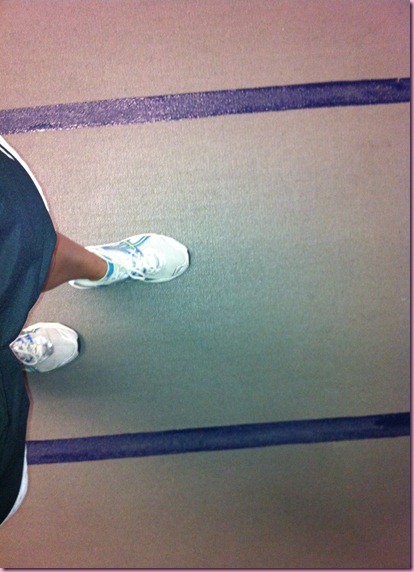 For today's Fashion Friday and in honor of April Fools, I *was* going to do ways to dress up your Snuggie/Slanket/whatever they're called. (Like by adding a cute belt, wedge shoes, first-date Snuggie and dinner party Snuggie, etc)
Then two things dawned on me:
1. It wasn't that funny and I don't want to offend anyone who owns and loves their Snuggie.
2. I kind of want one… plus a matching one for Bella.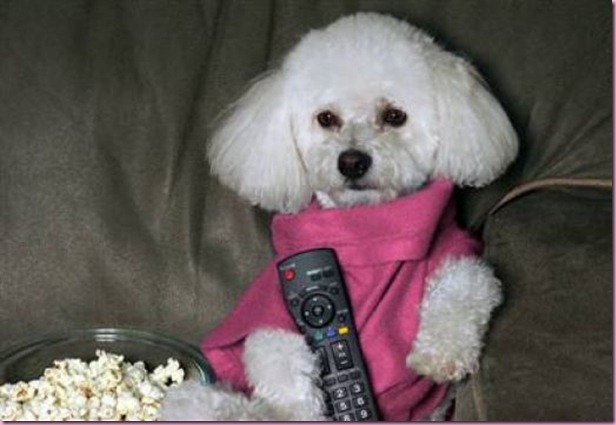 Source
Awesome, right?
So tell me this:
Do you have a Snuggie? Are they as convenient and comfy as they look?
I'm 100% sure the Pilot would make fun of me for wearing a wizard robe about the house, but they look pretty amazeballs.
I'm off to teach my last night at the old studio- we're moving to a bigger one 🙂
xoxo
Gina