Two of my favorites return
1. VIESA!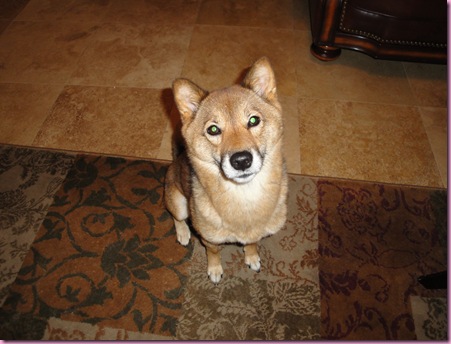 The pilot picked up that lovely lady from the kennel today- I missed her Shiba face 😀
2. Tofu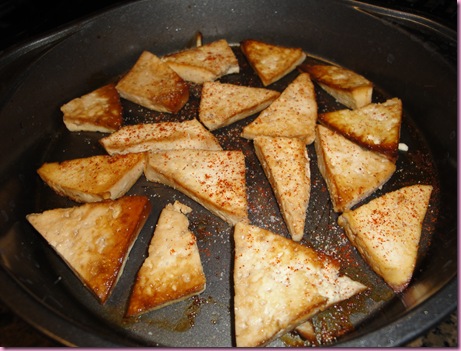 Gliding Calm Style of course! (Is there really any other way??)
That's right, I've brought tofu back into my life. I told ya'll I've been craving it like a tofu-obsessed fiend lately and decided that even though it is processed, if it's organic and doesn't contain genetically-modified ingredients, I'm going to eat it because it's really freaking delicious. It's also an excellent source of protein, which I'm gonna tell you I didn't get enough of over the fall season. I've been working on getting my protein back up (eating more organic eggs and wild fish), but I think that tofu is going to help get the results I'm looking for.
I know that protein requirements are totally inflated according to a wide variety of sources, mostly due to political reasons. I also know, however, that an active person who lifts weights and teaches aerobics needs more of every macronutrient, including protein. So I'd like to add tofu back in because it will help me to maintain my lean muscle –which I've lost some of over the holiday season- and because it's fun and delicious. You can do so much with it!
Like this epic comeback….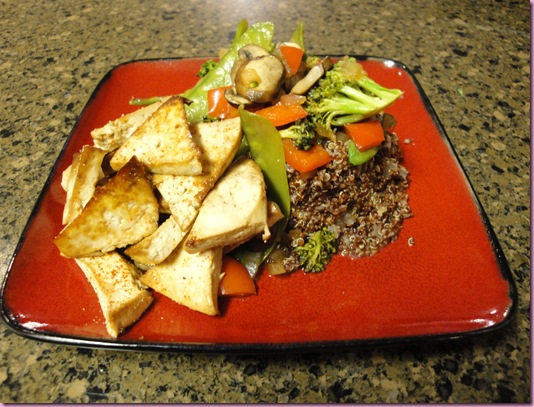 I cooked up some red quinoa with sautéed onion and garlic: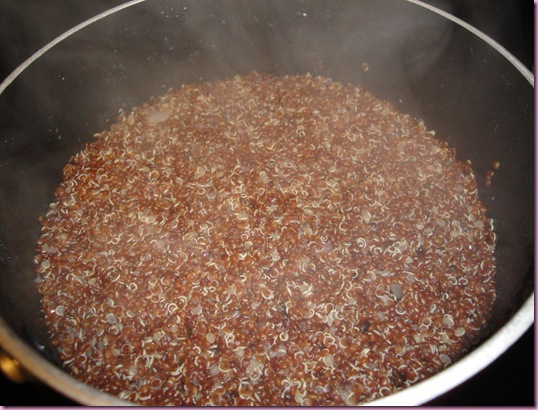 And stir-fried some organic veggies including onion, garlic, broccoli, snap peas, red bell pepper and baby bellas and seasoned with mix with rice wine vinegar, coconut aminos, sea salt and cayenne.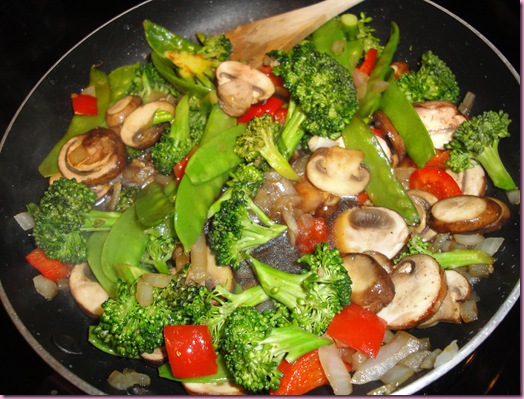 Baked up the Gliding Calm Tofu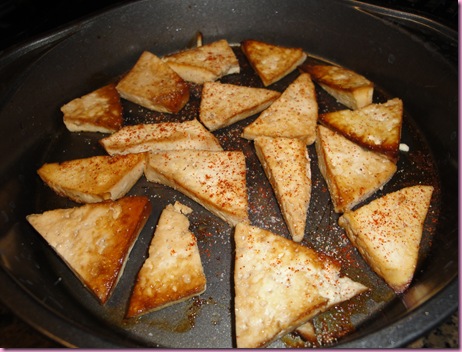 And the pilot stir-fried some organic chicken for his protein: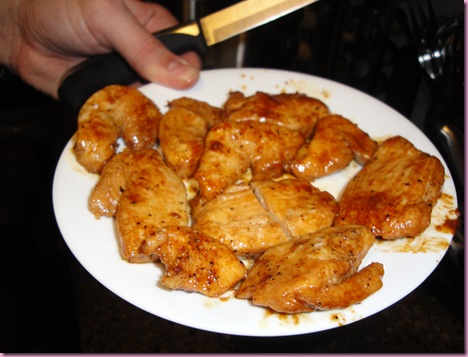 Add it all together and it's one heck of a meal 😀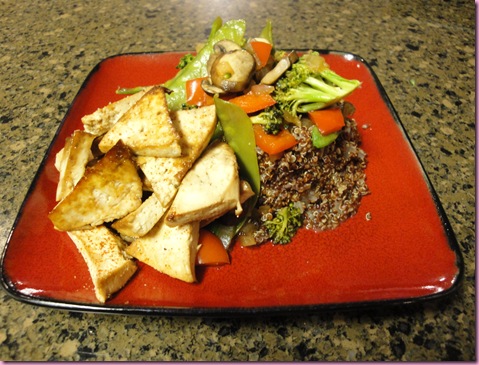 Afternoon snacks included:
*Add your own caption here* 😉
And millet bread with almond butter: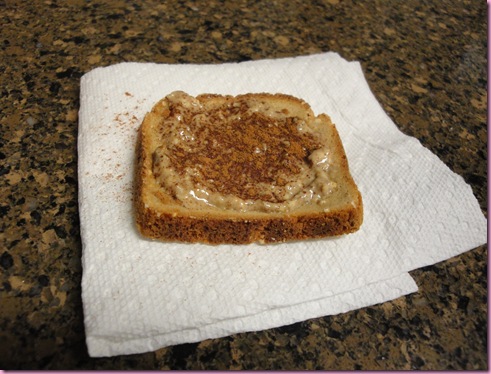 Workout was pretty chill, since I'm a little sore from Sunday's 7-miler and yesterday's Bikram class.
| | | |
| --- | --- | --- |
| Walk | 5 minutes | 4.2 mph; 2.5% incline |
| OH tricep extension | 40 lbs; 30 lbs | 2 sets of 12; 2 sets of 15 |
| Front raise | 5 lbs each | 4 sets of 15 |
| Stability ball pushup | Body weight | 4 sets of 15 |
| OH press | 8 lbs each | 4 sets of 12 |
| Dumbbell OH tricep extension | 10 lbs | 4 sets of 15 |
| Stability ball chest fly | 5 lbs each | 4 sets of 12 |
| Elliptical | 15 minutes | Cross country 1 program; level 5 |
| Total time: 45 minutes |   |   |
Well I'm off to finish watching the last episode of Jersey Shore –mayjah guilty pleasure… the pilot had to convince me it was for real when I first saw it, I thought it was a joke show- and do some work.
See ya in the morning!
xoxo,
G$
Stay tuned: For a fun pre-Winter Shape Up workout plan and a giveaway!