Hi guys! How's your day going so far? Hope you're enjoying Cinco de Mayo! We're having tacos and margaritas tonight for our little fiesta.
This morning was spent at the car dealership -thank goodness for the fun kids' area because Livi had a blast- and then walking around the mall. After BodyPump training, I don't have a ton of energy today, so it's been nice to relax and spend time with my favorite girl.


A recent addition to the candle collection: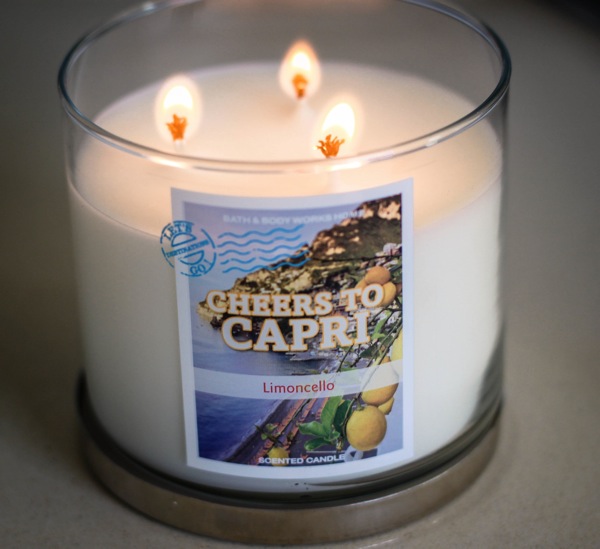 Since Mothers' Day is just around the corner (next Sunday!), I thought I'd post some ideas for the moms and caregivers out there.
Here's my #1 idea:
a nap. The end.
The sweet gift of sleep is free and you don't even need to wrap it 😉
Usually, I'd plan a brunch celebration, but since we're out of town this year, I've been brainstorming ideas for something we can send to the amazing moms and nanas in our family. If you're looking for some ideas, too, here are some fun things that I've found: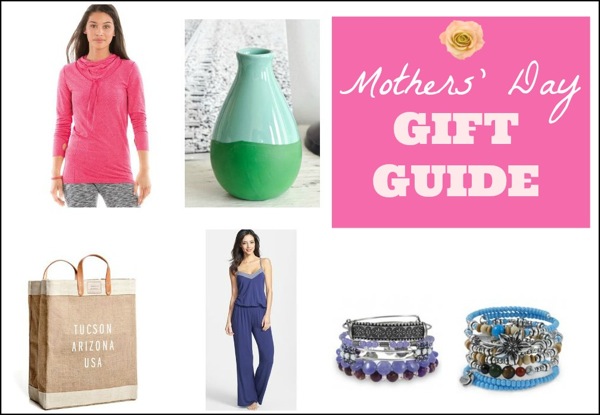 1. Spa giftcard for a mani, pedi or massage. My last "pedicure" was done on the porch while watching Livi run around on the grass, so when you can get the professional version, it's always a fun treat 😉
2. Bouquet of flowers in a large Mason jar, or a hand-painted vase. I love these hand-painted vase ideas, but if you're not the craftiest of peeps (I'm right there with you) a Mason jar looks lovely with fresh blooms and a twine bow.
3. Somethin' Special goodie basket. This is my all-time favorite place to order bath and body goodies. Everything is handmade using natural ingredients and the scents are incredible. The products are also very affordable and the owner, Sue, has incredible customer service. I order all of my lotions, perfumes (the Sweet Petals fragrance oil rocks my world) and wax melts from Somethin' Special.
4. Alex & Ani charm bangles. I love the different types to choose from, and that they can be personalized and stacked.
5. New pajamas. Rompers are fantastic sleepwear because they're extremely comfortable and you don't end up losing one of the pieces 😉
6. Photo collage. I love getting a photo collage and filling it up with beautiful photos. It's an expensive and personal gift option.
7. DIY beauty gifts, like homemade body scrub, shower gel, rose facial spray or lip balms.
8. Stitch Fix gift card. I've given gift cards to a couple of friends, and they're an awesome gift idea! It's especially wonderful if you're not sure what type of gift to get; a personal shopper customizes their clothes just for them.
9. A summery tote with beach reading inside. LOVE this Tucson, Arizona tote in my friend Emily's new shop: Fine Life Co.
10. A lightweight fitness jacket or hoodie. My current fave is this one from Moving Comfort.
Quality time really is the best gift of all. (Even though I will say I'm pretty stoked for my Sunday nap.) I'm excited to spend the day with the little lady who made me a mom, and also have a great time with my mom and nana when they visit in a couple of weeks <3
xoxo
Gina
Today is International Day of the Midwife! Sending love and endless thanks to the midwives out there who spend their time, late nights, energy, and love, in order to help women have safe births. Often, I think of our midwife and doula who attended Livi's birth and send them gratitude. <3
**This post isn't sponsored in any way, but there are some affiliate links above. Thank you for your support!