Les Mills BODYPUMP Instructor Training
What a weekend!! If you've stopped by the blog this weekend, then you already know that I was in BodyPump instructor training. It was an invigorating, inspiring, and exhausting experience; simultaneously similar and entirely different than any training I've completed.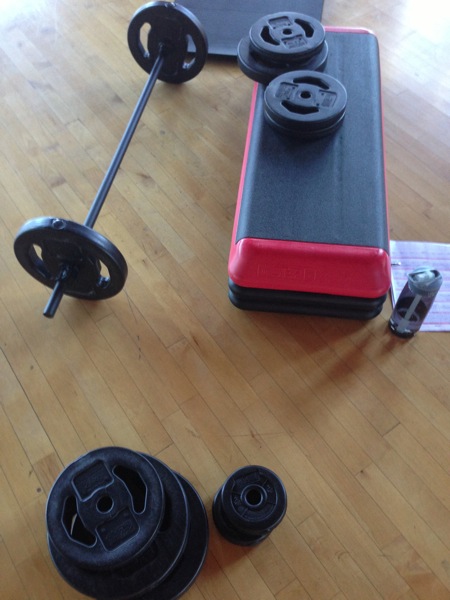 Under the Group Fitness umbrella, there are many little spokes: their own unique worlds, and I've only really known a few of them. I'm part of the Zumba world, and have also worked in the small personal training studio and hotel/resort world. There are many specialities under the same umbrella, and while I may have taken classes or workshops, I see myself as an outsider for these: Beachbody (coaching and certifications), Masala Bhangra, yoga, Pilates, Shockwave, Tabata Bootcamp, and the list goes on and on. Before the past weekend, Les Mills was also on this list.
I've always been a fan of the Les Mills formats that I've tried. I CAN'T WAIT to find a GRIT class near me, and BodyPump was my first Les Mills experience. One thing that instantly attached me to the workout was that the movements perfectly matched the music. Music has a huge impact on my personal workouts, and as a dancer, I got a thrill out of doing choreographed movements exactly in time to the music.
Some of the reasons why I love BodyPump
It takes some of the intimidation away from strength training. I'm a huge advocate for strength training and the benefits of building lean muscle, but I also know that it can be intimidating to lift weights, especially if you're just getting started. Even as an instructor, I still get intimidated walking around a new-to-me gym and trying to find all of the tools for my workout. With BodyPump, you're strength training with a group and you have coaching along the way. I know quite a few people that wouldn't strength train on their own, but regularly participate in BodyPump classes. This makes my heart so happy 🙂
The group atmosphere. There's something truly magical about working out in in a group, and many people will find that they thrive working out in a motivational group atmosphere. There's a team aspect and you feel like you're a part of something.
The MUSIC. I've done a post about the Les Mills music before, but in a nutshell, it rocks my world. They are geniuses at picking motivating, driving beats, and it's one of the first things I noticed about Les Mills. Their music makes you want to work.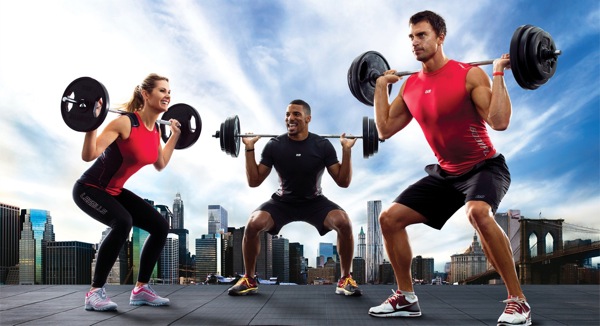 (source)
Needless to say, I was pretty excited about the weekend. I didn't do a lot of research beforehand -I've just been taking BodyPump at our gym to practice before I can start teaching- and went in with an open mind and a lot of food.
I was blown away.
Breakdown of a BodyPump Instructor Training Weekend
-Master class
-Coaching sessions and tips
-Technique (making sure you can execute all of the movements safely and with the best form)
-Personal on-the-spot feedback
-Practicing our tracks
-Instructor BodyPump challenge
-Presentations
Our trainer for the weekend was Lissa, and she generously shared her knowledge, energy and fun spirit with all of us. She's been teaching BodyPump for 15 years!
The Master class was special because she said it was the last chance to take class as a STUDENT. From then on, we'd be instructors, and you look at the class differently from that point.
How BodyPump Certification Works
Over the weekend, we were responsible for learning two tracks from our release and presenting them to the class. You are graded on your presentation, you're also filmed (so you can awkwardly watch yourself afterwards) and given on-the-spot feedback and coaching. You get one chance to do your first track (this is your learning point for the second day) and two chances to do your second track. From here, you are given up to 3 points. 3/3 = pass, 2/3 = pass* (same as a pass but with tips to improve) and 1/ or 0/3= pass pending. (They talk to you about what steps to take if that occurs). If you get a pass (me! wahoo) or pass*, you have two months to film yourself instructing a 60-minute live class. This is sent to Les Mills and they give final approval for certification.
If you're getting ready for training, definitely listen to the music as much as possible and know your tracks like the back of your hand. It will help a ton! Thankfully, I'd been rocking out the music with Livi in the car, so I knew my tracks well. Also, practice *teaching* your tracks to anyone who will listen. Give proper alignment and form cues -these are all in the choreography notes and video- and make sure that the basics are there. They go over ALL of this over the weekend, too.
Pros of BodyPump Instructor Training
This training helped me immensely as a group fitness instructor. I learned coaching strategies I can use in all of my classes and I feel inspired to work harder and become better.
I like the fact that Les Mills has so much pride in their instructors and that the certification process is fairly rigorous. It weeds out the people who may not be serious about it, and also helps to ensure that the instructors out there are teaching proper form to keep participants safe. To be entirely honest, I'm not excited about having to film a live class -the logistics behind it seem like they'll be interesting to figure out- but in the end, I'll feel proud of myself for accomplishing it.
You become part of the tribe. Les Mills has its own unique culture and they put a lot of effort into their high-quality training and education. It was fascinating to learn how the workouts are developed.
Cons of BodyPump Instructor Training
The only con I can think of was that there wasn't a musculature crash course. Most of the girls in my training didn't have a group ex or personal training background and mentioned that they were curious about learning more about what muscles you were working for each exercise.
Tips if You Plan to Take the Training
Be ready to SWEAT. Over the 2-day span, we did the equivalent of 5 BodyPump classes, including the instructor challenge. I don't want to spill the beans on what it is, but you're in for a treat 😉 I'll just say, just when you think you can't do anything more, you do another full hour and it's CRAZYPANTS.
Bring a lot of snacks/food.
Bring your iPod, notes, pen, and something to watch the release (like your iPad or laptop) during breaks.
Bring extra clothes and socks.
Weight training gloves FTW. I forgot mine the first day and regretted it deeply.
A little caffeine and sugar was helpful too 😉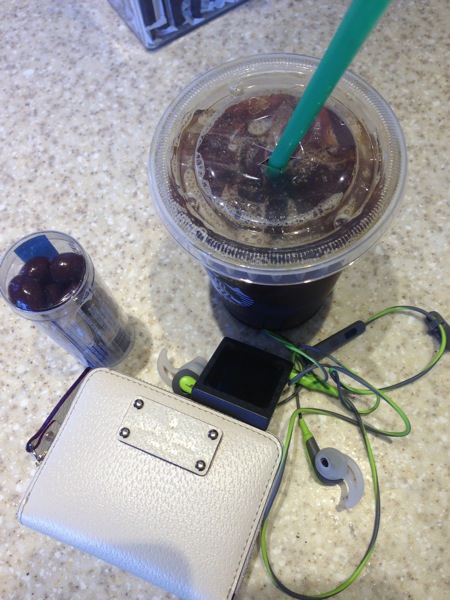 As of now, I'm allowed to teach BodyPump classes for the next two months until my video submission is due. I'm excited to eventually become a BodyPump instructor 🙂
Hope this helped those of you who are considering certification!
If you could teach any class, what would you choose?
Favorite Les Mills format?
Have a great day!
xoxo
Gina
Through my partnership with Les Mills, the costs of the training were sponsored by the company. As always, all opinions are my own.