January 2016 Musical Cardio
Hi friends! How's the morning going?? Hope you're having a wonderful day! The weather has been absolutely gorgeous, so we're going to hang out at the park before grabbing some juices. I'm so excited for the weekend ahead. It's the Pilot's "Friday" so it will be fun to have that one guy we like around. 😉
Some pics from lately:
Little Italy lunch with the Pilot and Miss P while Livi was at preschool: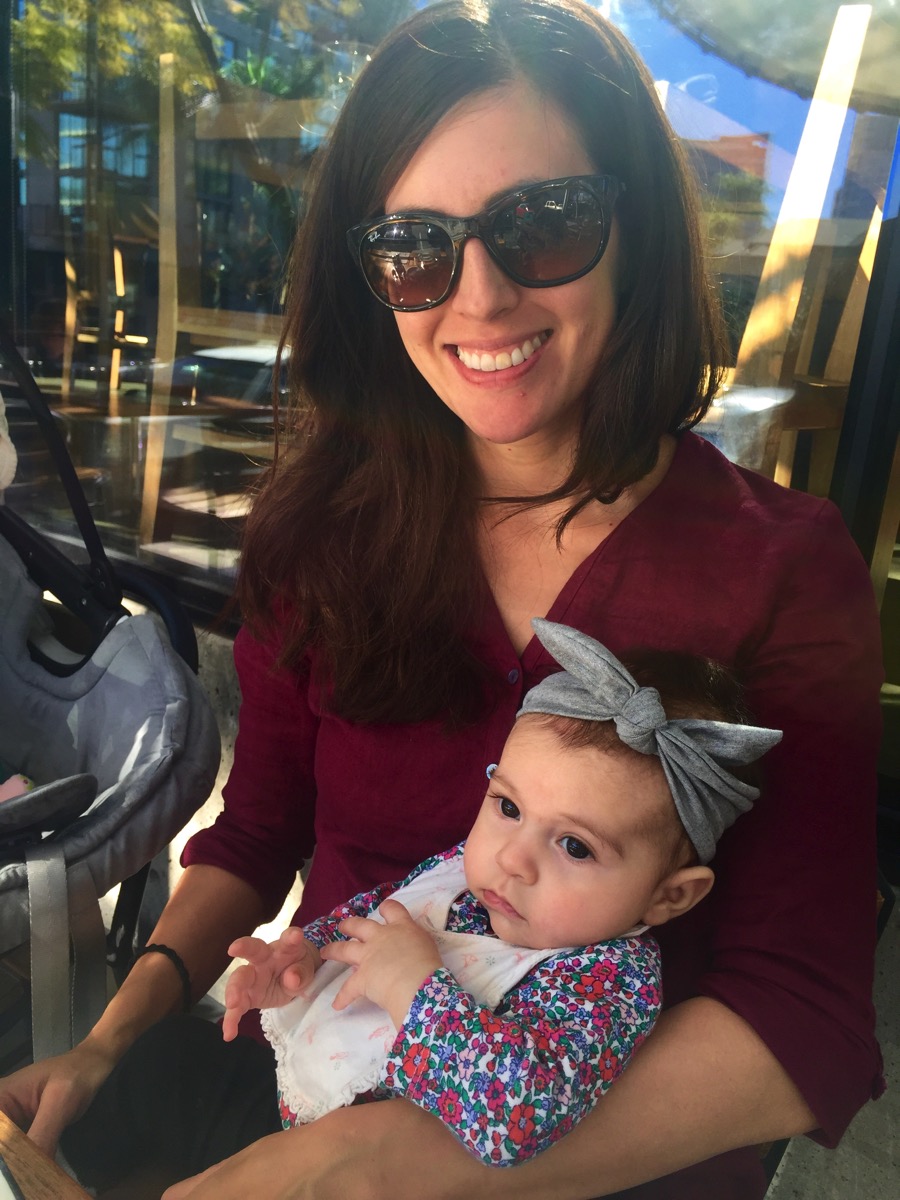 We tried Monello for the first time, and it was fantastic, Little Italy is swarming with delicious and authentic restaurants. Since I already found the best acai bowl bowl in San Diego, it's now my mission to find the best pizza and tacos before we leave. If you have any inside info, please let me know. 😉 Caffe Bella Italia in PB still has the top spot for pizza, but this was a close second.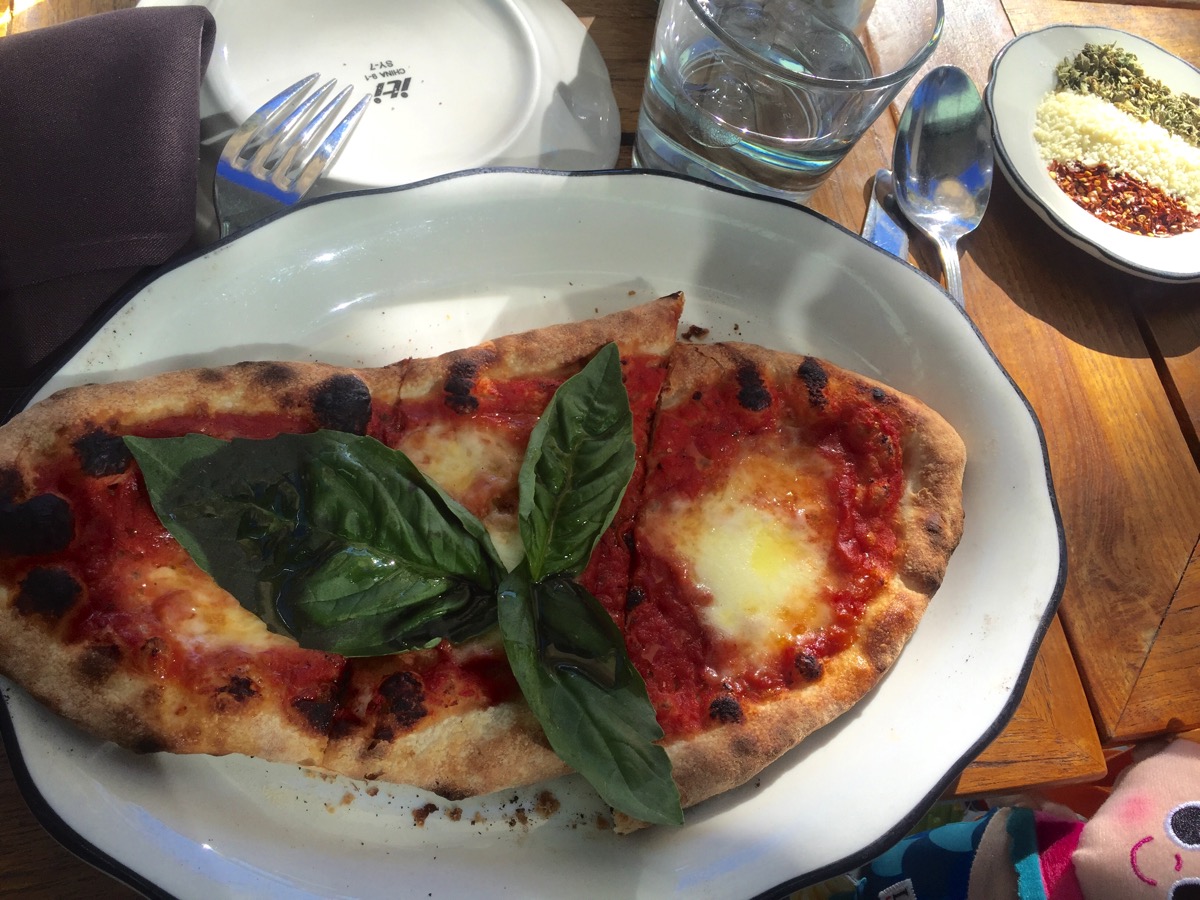 We had our lunches with green salads,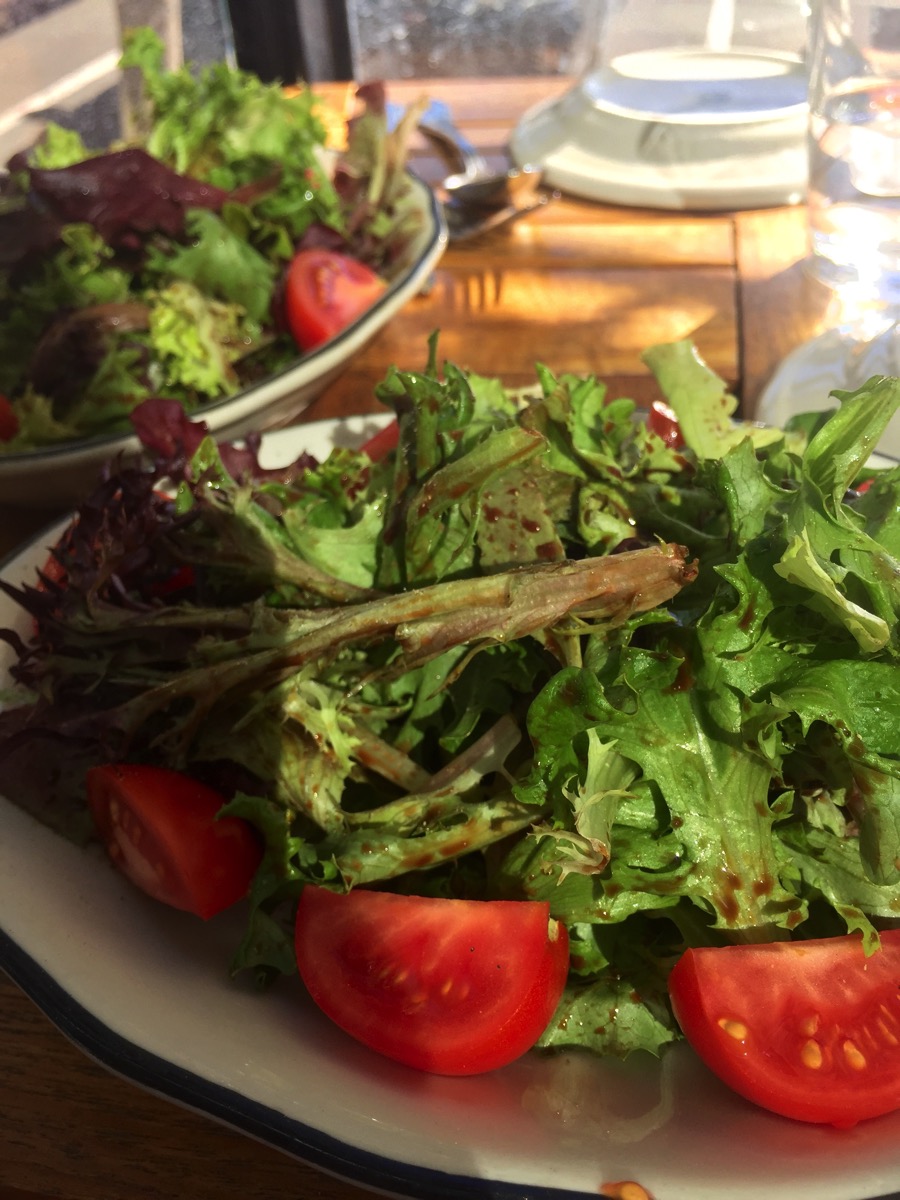 and bowl of seasoned lupini beans.
Some roses the Livi picked out: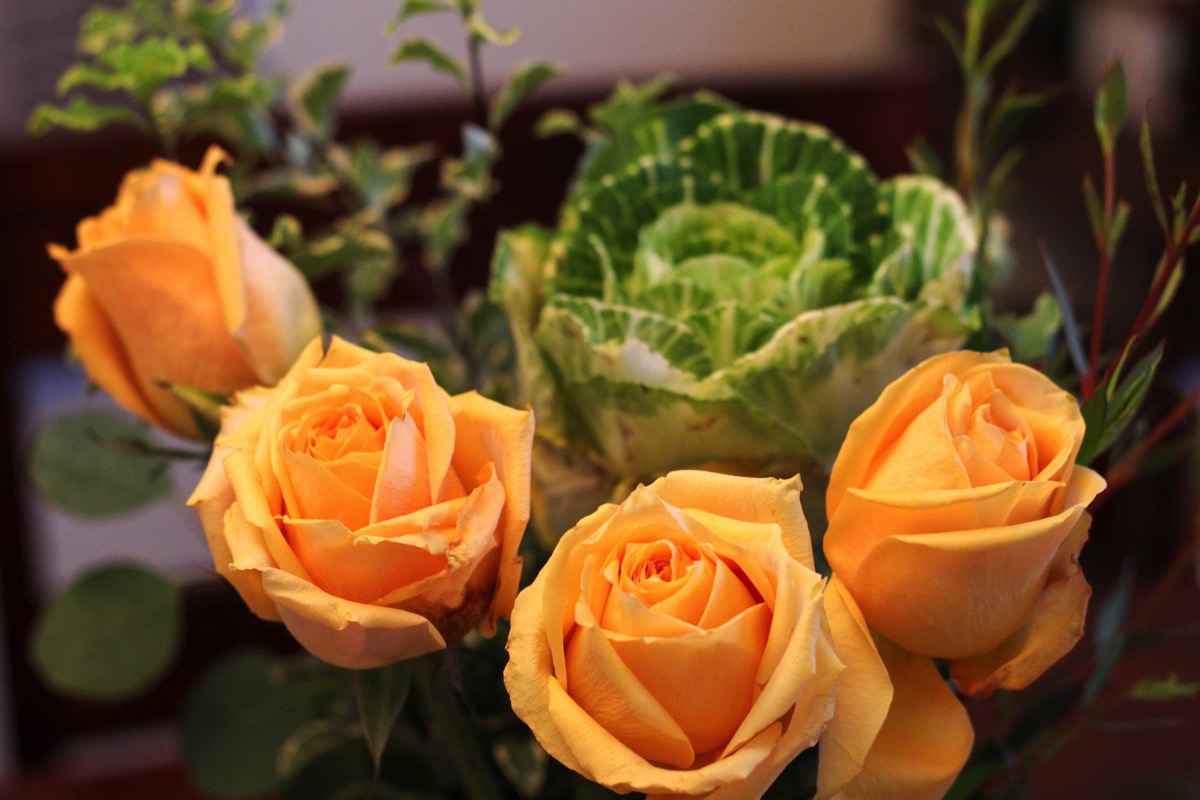 (I've been really into unique bouquets lately, and love this one she picked out with a head of cabbage in there.)
and a gym pic from testing out a PBB strength workout. It has been really hard for me to get in my own workouts with everything going on -I feel like we have a doctor's appointment or something else happening every day- and I'm really thankful that all of these workouts can be done at home. It's been a lot easier for me to sneak in a bit of strength training when I can. Since I was at the gym already to teach spin, I used that as my cardio and did my 20-minute PBB strength: 10 minutes before class, and 10 minutes after.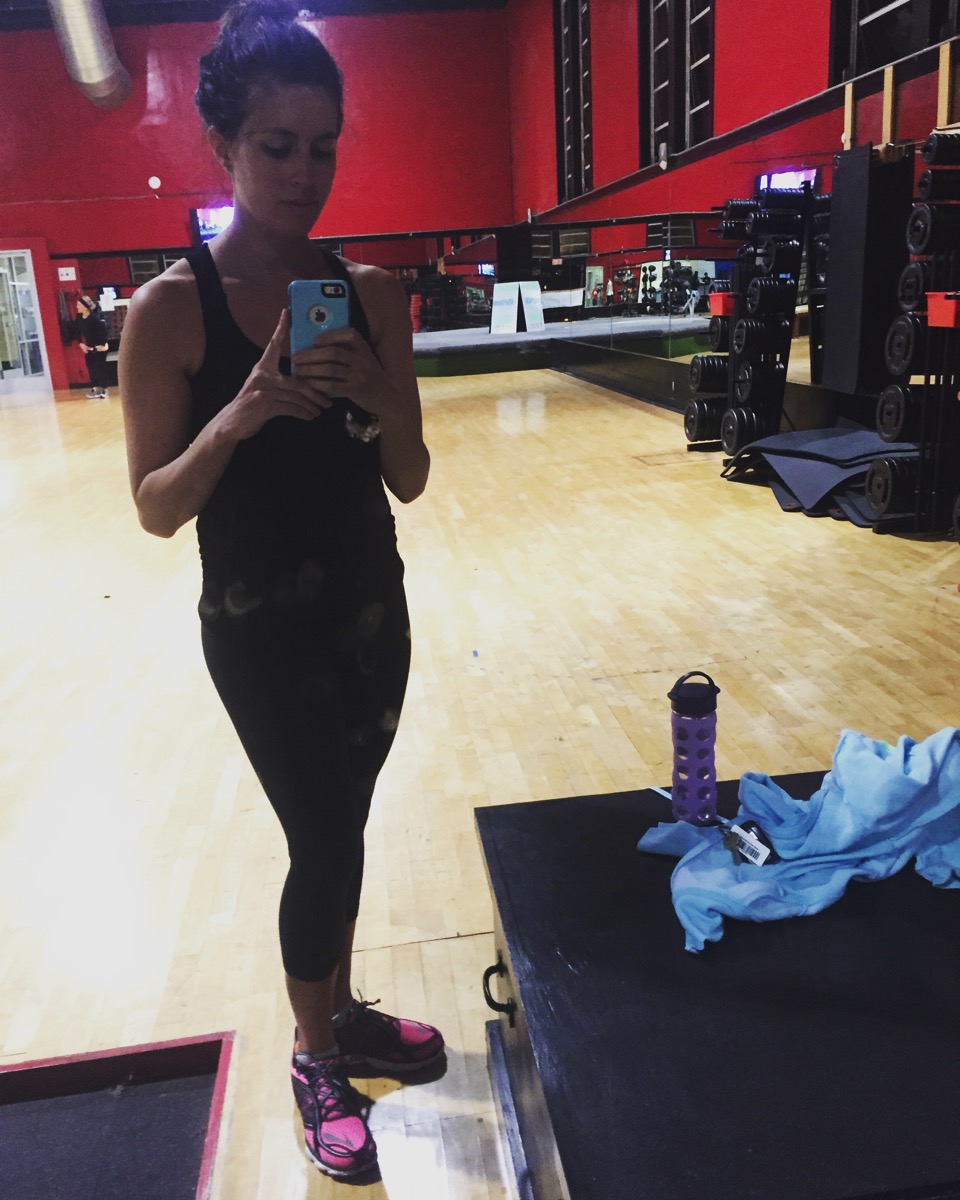 Harney Cobb for dinner: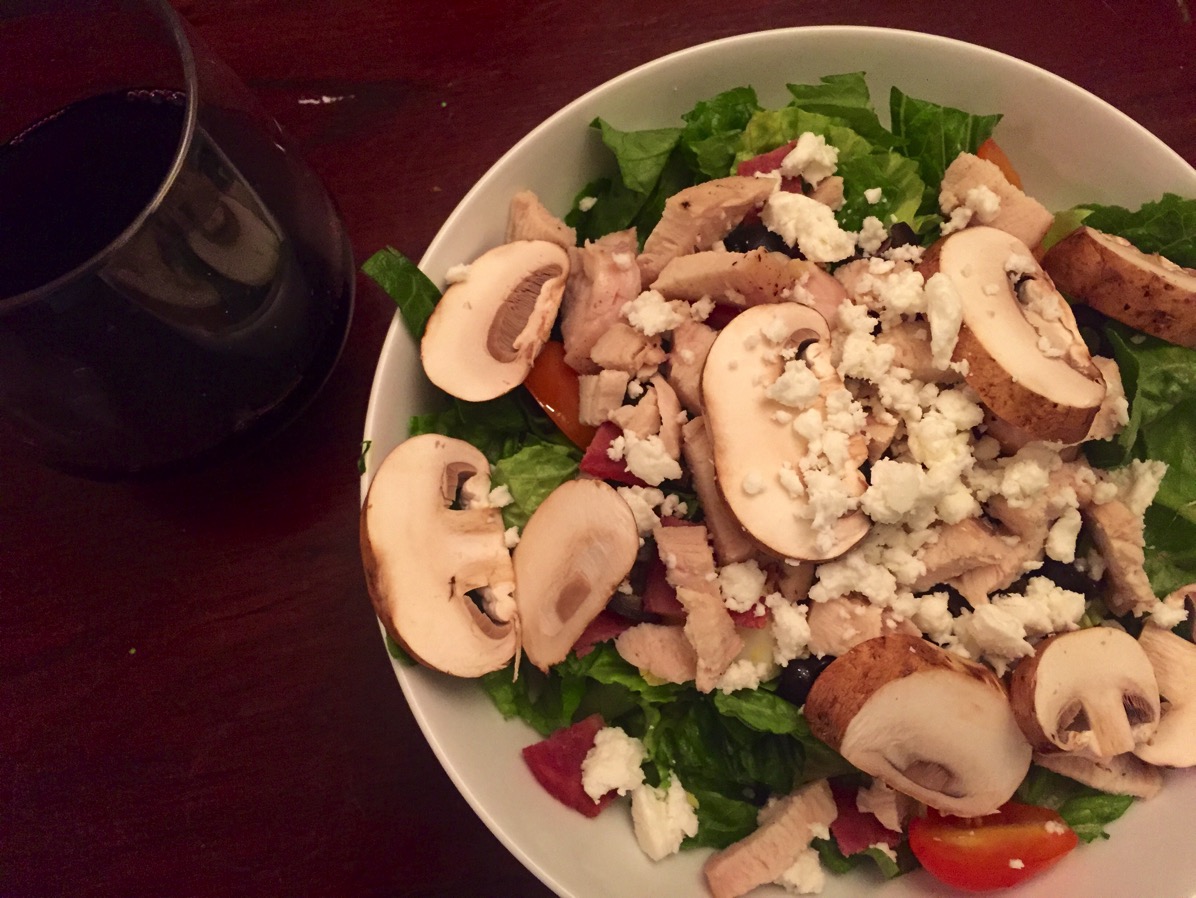 Here's the playlist from last night, along with some cardio guidelines if you'd like to use it for your next workout. You can use these ideas on any mode of choice, whether it's the treadmill, spin bike, elliptical, or Stairclimber. Of course, David Bowie was on this week's playlist. "Under Pressure" has been stuck in my head for 4 days now. <3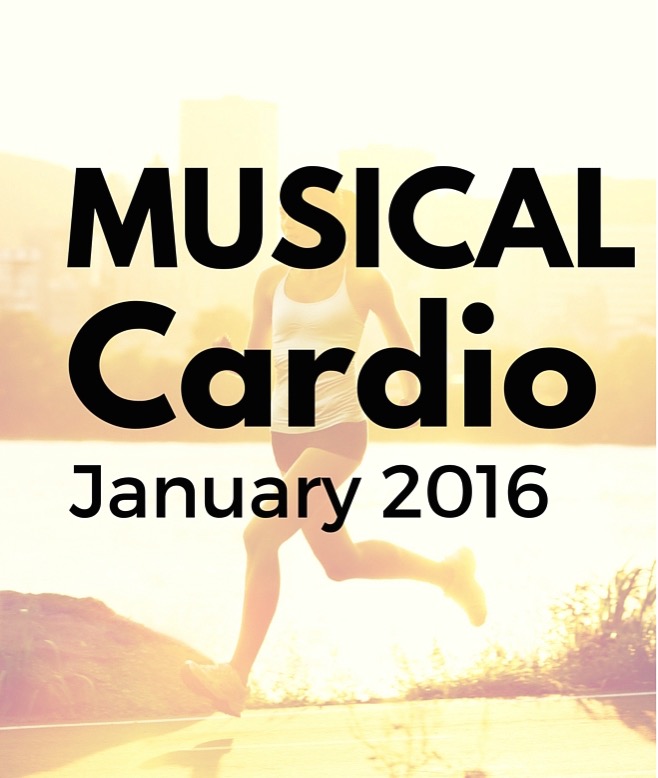 (RPE scale 1-10. 1= taking a nap, 10 = sprinting your heart out, and/or max resistance)
1. "Stand By You"- Rachel Platten
Warm up. Take some time to take some deep breaths and establish proper form. Find a comfortable moderate pace, and a slightly challenging, but very maintainable, resistance. (RPE = 5)
2. "You Shook Me All Night Long" -AC/DC
Add in some resistance and maintain the same quick, moderate speed. You're still warming up, so don't go too crazy. (RPE = 6)
3. "Right On (feat. Ms. Charm Taylor)- Galactic
First tempo song. Increase your pace so that it feels uncomfortable, just above your usual steady state pace. Keep this same quick pace for the entire song, along with a moderate resistance. (RPE = 7)
4. "Till It Hurts (feat. Ayden)- Yellow Claw
Keep this same moderate, quick pace and decrease your resistance. When she sings, "Love me 'till it hurts," start to pick up your pace. For each phrase after, pick up your pace until the instrumental beat kicks in. This is where you sprint your heart out! Repeat. (RPE= 5 and 9 on the sprints)
5. "Reaper" – Sia
Heavy climb. Slow your pace and start to increase the resistance. Every 30 seconds, increase the resistance until you hit your max. Maintain it until the end of the song.
6. "My House" -Flo Rida.
Rolling hills. Start off with a moderate pace, and start to increasing the resistance. During the chorus ("Welcome to my house"), crank up the resistance to your max. During the verses, decrease it back to moderate. (RPE 7 for the verses and 9 on the heavy hills during the chorus)
7. "Good to Be Alive"- Andy Grammer
Steady state. Find a quick pace and decrease the resistance. Keep this quick pace the entire song. (RPE = 6-7)
8. "Like a Drum"- Guy Sebastian.
Sprints!! During the verses, keep the same pace you held for the previous song. During the choruses, sprint as fast as you can. Goal: meet or BEAT your sprint speed from song #4. (RPE= 5 to recover, 9 to sprint)
9. "Somebody to Love"- Jordan Smith
Rolling hills. Keep your quick pace from song #7. After 30 seconds, increase your resistance by at least 2% (or 4 levels on the Stairclimber or elliptical) and maintain the same quick speed. Hold it for 30 seconds, and decrease the resistance back down. Each time, add a little more! (RPE 6-8)
10. "Stressed Out"- twenty one pilots
Heavy climb. Challenge your resistance and use this song to hit your personal max resistance or incline. Pace is up to you! (RPE= 9)
11. "Ex's and Oh's"- Elle King
Shake it out. Use this as a recovery song before the last two! Make sure to stay in the working zone and don't let your heart rate drop too far (below 70% of your max heart rate if you're using a heart rate monitor). (RPE = 5)
12. "Under Pressure (Rah Mix)"- Queen & David Bowie
Last heavy climb. Start with a slower pace, and a challenging incline (RPE = 7). Every time he says, "Under pressure." Add in resistance and try to maintain your speed. If you notice you need to choose between speed or incline, go for incline. (RPE = 8)
13. "Victorious" Panic! At the Disco
Last sprint to the finish line! Keep a steady, quick pace during the verses. During the chorus, SPRINT. This is the last song, so use any energy you have left right here. (RPE 5 and 10)
14. "Open Air"- Lemolo
Cool down and stretch.
Let me know if you give it a try!
Have a great day and I'll see you soon. 🙂
xo
G