New Fit Guides are HERE! (customized workout plans based on your goals)
Hi friends! I've been waiting for this day for the past few months! They're finally here: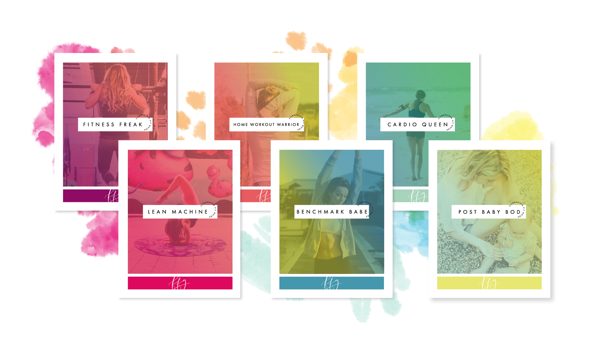 New Fit Guides are available (choose from 6!) and they're better than ever.
When I first released the Fit Guides, it was on a subscription basis. The feedback was incredible and everyone seemed to love the plans. The Facebook group was bumping with testimonials from women who felt stronger, more empowered on their fitness journey, and were crushing their personal goals.
When I saw a subscription cancelation notice, I'd usually send a quick email to see if there was any feedback they could share so I could make the plans better.
The major reason:
It was a subscription.
I totally get it. I'm particular about subscriptions, too, and so often, I'd rather pay once and enjoy than have to continue to pay monthly.
So that was a huge change that I made. You pay once, and you get everything:
– 12 weeks of customized workouts to suit your goals and preferences
– 4 weeks of meal plans and grocery lists from a Registered Dietitian (Kim! She is SO amazing at fueling athletes and providing healthy, sustainable meal plans as you work towards your goals)
– 2 bonus follow-along workout videos: HIIT + Strength and Pure HIIT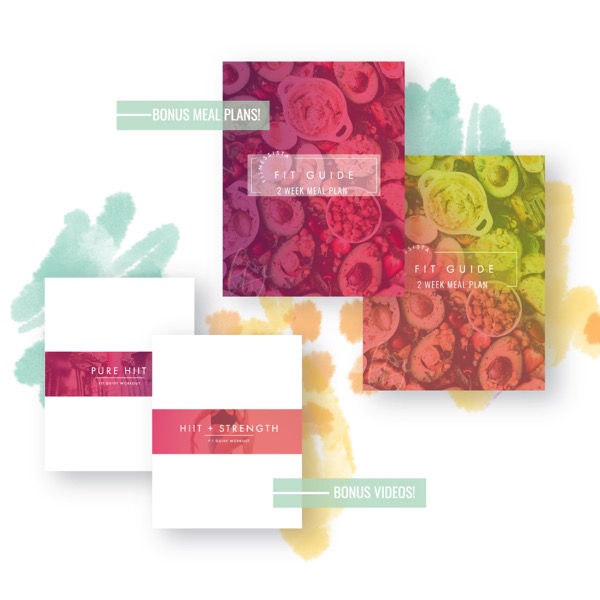 – Cardio guidelines with extra cardio workouts to do at home or the gym
When you purchase a Fit Guide, you have 5 options to choose from: Benchmark Babe, Cardio Queen, Lean Machine, Fitness Freak, and Home Workout Warrior. (Early postpartum mamas will be referred to my post baby bod plan, which is a safe, effective way to get back in the fitness game after giving birth. Post baby bod advanced is for those who want to take it to the next level.)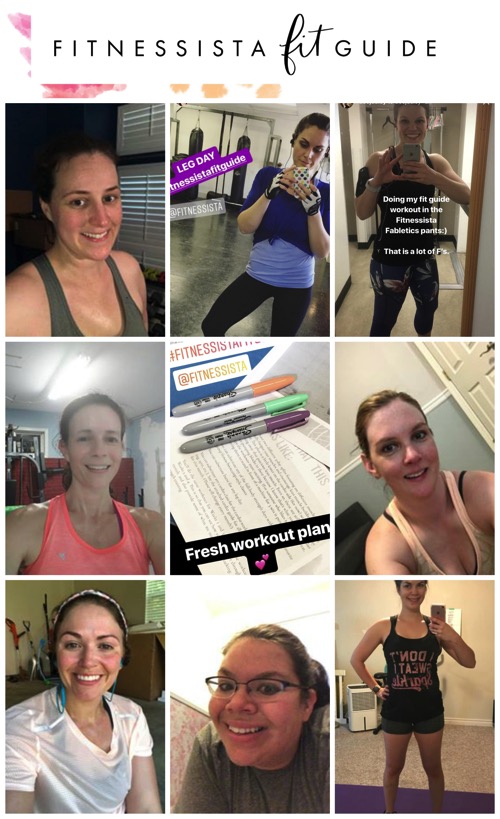 How do you choose which plan is for you?
You can take this free and fun quiz to see what I'd suggest! You aren't obligated to purchase your quiz result and can choose from any Fit Guide you'd like. If you're torn between plans, please leave a comment or send me an email and I'll help you decide.
Why did I create these plans?
There are a ton of fitness plans in the internet sea, but they're designed for one person. One type of exerciser, one type of goal, one type of training style. They don't take into account personal goals and preferences, but instead loop everything into a general plan or category. Of course, sharing fitness is a GREAT thing, but I thought that there has to be a better way to customize workout plans.
I really wanted to create something different, and something that would cater to the various goals and likes/dislikes that are out there.
For SO long, I received requests to do online personal training. It's something I'd love to do, but I'd much rather be able to help a lot of people instead of like 5 a month. It's something I've been trying to figure out since I started the blog, so in order to help as many people as possible, I categorized the 6 most common types of clients I train:
– The Benchmark Babe (working to get started or back in the fitness game. They're setting their benchmark for success!)
– Cardio Queen (the cardio junkie who loves the sweat and endorphins of cardio but may be lacking the fitness front)
– The Lean Machine (the strength training maven who likes to follow a structured muscle split and has goals to increase lean muscle)
– The Fitness Freak (those who love all the classes and all of the fitness equipment! The more variety, the better)
– The Home Workout Warrior (the ones who get in their fitness hustle at home. They're dedicated to their goals, but may need some more structure or variety)
– The early postpartum mama, who wants to get back her fitness levels without compromising the healing process post-birth
These are also the types of clients I LOVE TO TRAIN. I truly enjoy creating fitness plans and have been doing it for a long time. There's a lot of art and science that went into the design and structure of each plan. They're not something I just threw together; each one was created with purpose (and so much love!). They're like my lil fitness plan babies.
Here's what our first round of Fit Guide ladies had to say:



Some of the amazing results: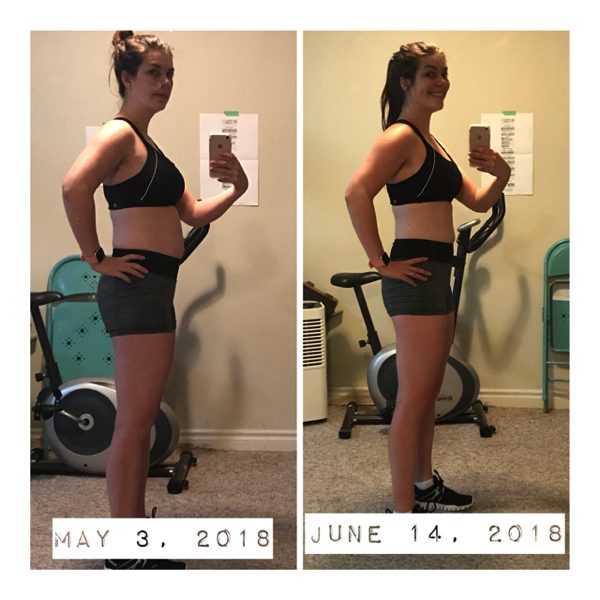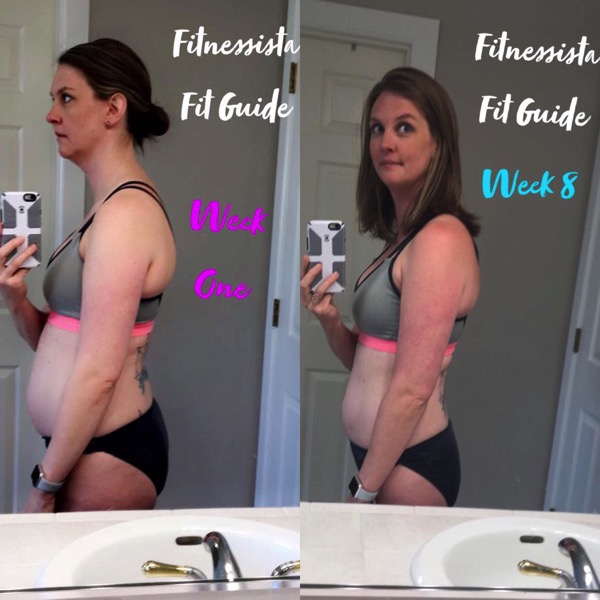 And as a Fit Guide tester myself – I do Lean Machine or Fitness Freak workouts almost every time I strength train – along with more focused nutrition, they've changed my body. I feel stronger, leaner, and these solid workouts (in addition to eating more carbs and protein) have me feeling so much more energized.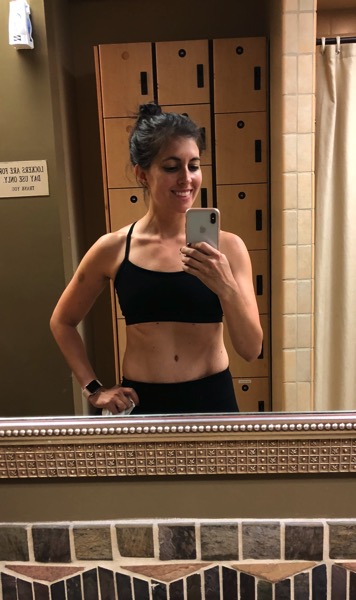 Who these plans are for:
– Those who are looking for structure and guidance, especially as we head into the busy holiday season. It's so much easier to stay committed and motivated when you have a plan in place (and someone cheering you on!)
– Those who are comfortable strength training and can execute movements on their own with proper form. We have a comprehensive exercise gallery here and I'm always adding new workout moves! As always, please check with a doctor before making any fitness changes.
– Those who want a personal trainer without the extra time requirement and expense. For the cost of less than 2 personal training sessions, you get 12 weeks worth of workouts, tools, and motivation
– Those who have hit a plateau and are looking to shake things up, take fitness to the next level and accomplish new goals
Who these plans are NOT for:
– Those who don't like to strength train on their own or purely take fitness classes
– Those who are happy doing their own thing
Take your free fitness quiz here and check out the plans here! The price will jump this weekend to $97, so now's the time to get dibs on your spot.
We'll be starting the workouts on Monday of next week so I hope you'll join in the fun.
xoxo
Gina
Congrats to the winner of the Fit Guides sneaky giveaway: Hillary! (Check your email for your access code today)