Fit Tuesday! Total Body Circuit Workout
Happy Fit Tuesday! (I like that a little better than the *other* name for today) To celebrate, I have a Fit Tuesday Workout for ya below.
Yesterday included more succulents (I think I have a problem),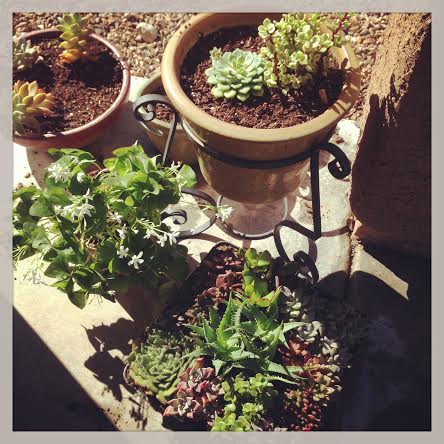 I was originally going to make a quiche for dinner, but was really craving some soup, so we got La Parrilla.
Weight training was in the base gym 🙂
Every time I go to the base gym, it fills me with happy nostalgia. It was my main gym when I was newly pregnant (and we lived closer to base), and I'd walk around the indoor track reading about pregnancy and childbirth. My Kindle stays at home now, and I'll usually head to the weight room to lift some heavy things, since my weights stash at home is fairly limited.
Here's a little Fit Tuesday total body circuit workout I put together. In between each strength set, you do the cardio blitz in the middle. Hope you enjoy!!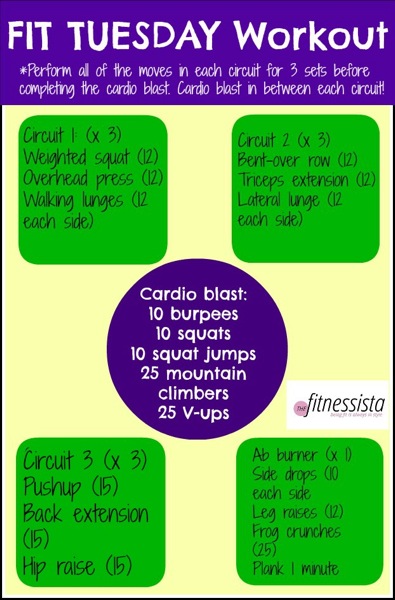 Fit Tuesday Workout Moves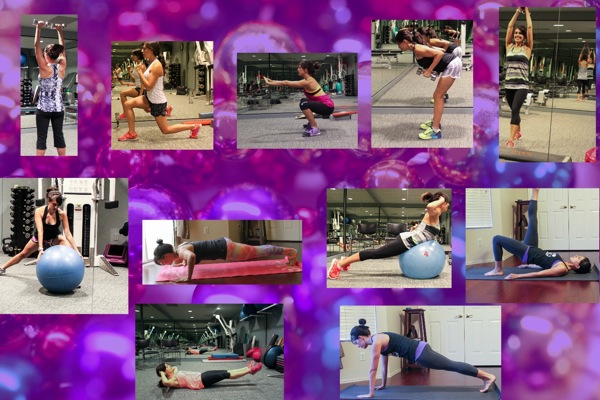 Fit Tuesday Form Cues
Overhead press: make sure to exhale as you raise the weights. Avoid clanking them together overhead and endeavor to keep your shoulders down.
Walking lunges: watch your front knee so that it doesn't extend past your front toes. Sink down instead of forward.
Weighted squat: sit your booty down and back, keeping your chest lifted. You can go below parallel if you have the flexibility. Baby squats are ok too; go as low as you feel comfortable.
Bent-over row: keep a nice flat back with abs pulled in. Squeeze your shoulder blades together as you row.
Triceps extension: keep your elbows framing your face instead of sticking out.
Lateral lunge: sink your booty down and back as one leg stays straight. As you step out, place the weight in your heel first.
Pushups: any variation you *like*
Back extension: try to reach up as well as out. Create some length with the movement. The tighter you make your core, the higher you'll be able to lift.
Hip raise: squeeze your booty to lift your hips off the floor. For an extra challenge, do one leg at a time.
Side drops (not pictured): on your back, place your arms out to your sides in a capital "T" position. Raise your legs up (so your toes are above your hips) and carefully drop to one side. Exhale and come back to start, then drop to the other side. Make sure to keep your shoulders glued to the floor.
Leg raises (not pictured): on your back, hands either under your low back or at your sides. Lift your legs up (toes over your hips) and lower as close to the floor as you can without touching. Exhale to come back up.
Frog crunches: try to get your elbows to touch your knees before extending legs out in front of you. Pull your core in for the entire movement.
Plank: any variation!
Are you celebrating today? I think Liv and I may need to make some of these cookies 🙂
See ya later <3
xo
Gina
New post on the Fashion page!