Introducing the Fitnessista Fit Guides
Personalized fitness plans based on what you like to do, and your unique goals.
Hi friends! Happy Monday! Hope you had a wonderful weekend! I'll be back soon with a recap from the fun, but in the meantime, I have some exciting news. The Fitnessista Fit Guides are on the way, and they'll be in subscribers' inboxes on May 1.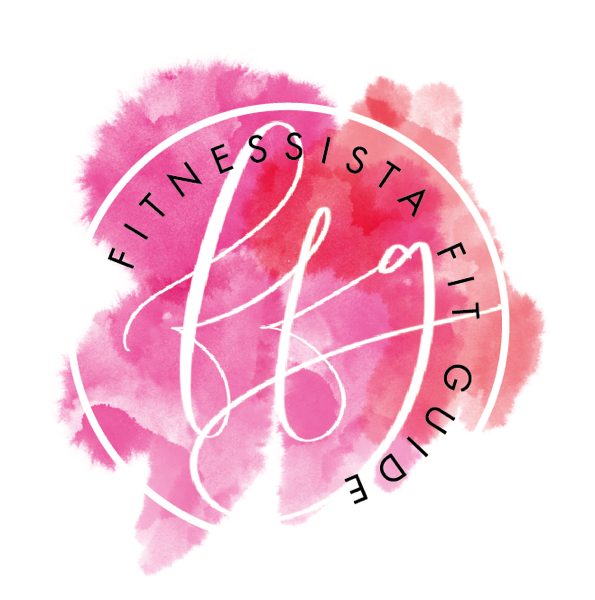 This is a project that I've been scheming and designing for the past year, and I'm so excited that I can finally share the news with you!
When I see fitness plans online, there's always something that turns me off:
they're designed for one person. One type of exerciser, one type of goal, one type of training style. They don't take into account personal goals and preferences, but instead loop everything into a general plan or category. Of course, sharing fitness is a GREAT thing, but I thought that there has to be a better way to customize workout plans.
I really wanted to create something different, and something that would cater to the various goals and likes/dislikes that are out there.
Since I started the blog, I've received countless emails asking for personalized fitness plans. I went back and forth on it for quite a while. In the end, I decided to wait because I wanted them to be affordable, but at the same time, there was no way I could design so many fitness plans on a large scale and still mom, life, blog, and do all of the other things I do. I needed to find a way to streamline these workout plans so I could help multiple people with different goals… and the idea for these fit guides was born.
Personal Fitness Plans
I have a different strategy I use with each client. For example, I'll train someone looking to build lean muscle entirely differently than I'll train a new mama, or a beginner, or someone looking to lose weight or body fat. When I actually wrote down each type of person that I train (minus individual nuances, like injuries or schedule), I came up with 31 different general types of clients. From there, I narrowed it down to the six that I train the most often:
-The lean machine: the person who likes to lift weights and follows a standard training plan, but wants to kick it up to the next level
-The cardio queen: the client who loves to sweat and take classes, but may be lacking in structure or a solid strength training plan
-The benchmark babe: the newbie, or someone returning from hiatus, who has lots of energy and gusto but needs to channel that into a safe plan and progression
-The fitness freak: the one who loves fitness and taking as many classes as possible. This person is passionate and dedicated but may need help setting up a solid split
-The home workout warrior: the client who likes to sweat in the comfort of their own home with minimal equipment
-The fit mama: the mama (baby less than 9 months old) who wants to get back in the fitness game safely and efficiently; without a huge time or equipment demand.
So, which one are you?? You can take this handy workout personality quiz to find out!! From here, you'll get your individual quiz results and have your appropriate plan suggestions sent to you.

Or if you know which one you are (or what you'd like to do), you can read more about the personal fitness plans HERE.
The plans are all customized and created with these personalities and goals in mind, using the strategies I'd use in real life to make you stronger, fitter, faster, and more energized. Everything is very strategically set up and designed with each personality preferences and goals in mind.

How do the plans work?
They're a monthly PDF from me to you, with 4 weeks of workouts. (Weeks 1 and 3 are the same, and Week 2 and 4 are the same. This is so that each month is purpose-driven, you can get used to the moves, and it's not all over the place.) You'll also receive a cardio guide with suggestions and specific cardio workouts, as well as a monthly bonus from me to you. The first month's bonus is a 7-day meal guide with healthy meal ideas + new recipes.
This is a subscription-based plan. If you order now, the price will be $19.99 per month, which is a SWEET deal. One training session alone can range from $45-75 depending on where you live. When I worked out with a trainer in San Diego, I paid $100 per month for a monthly fitness plan email, which didn't include any bonuses or cardio guidelines; just strength workouts. On May 1, the day the plans launch, the price will jump up to $29.99, which is still way less than one personal training session.
The best thing about these workout plans:
-You'll know what to do for each workout! No more wondering if you're strategically working towards your goals. They're designed with your goals and preferences in mind to be as effective and time-efficient as possible.
-You can shuffle them around according to your schedule. If you ever need help, you'll have our interactive Facebook group. I'll be in there every day. 🙂 Which brings me to our next one:
-Our Facebook group! Our online workout group will be the spot to ask questions, I can provide additional video demonstrations if needed, and we can all support each other. It's another great place for us to chat and hang out. If you'd like to join, the link is here.
I'm SO, so excited to share these plans with you and can't wait to have them in your inbox on May 1!
Take the quiz and order here to lock in the $19.99 monthly price!
Limited spots are available to ensure that I can provide support to everyone on the plans.
Can't wait to hear your thoughts and I'd love to have you join the team. <3
What's your fitness personality type?! Shout it out in the comments below.
xoxo
Gina
Special thanks to Luminous Lines for the gorgeous design work and to Katy for the blog tech support <3