Hiiiii 😀 Happy Monday! Hope you're having a great morning <3
Last night's fresh-from-the-farm feast was kind of ridiculous.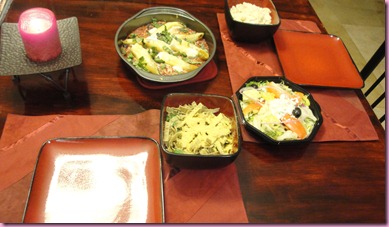 The star of the show was the banana peppers.
I de-seeded those bad johnnies, stuffed them with goat cheese and pan-seared on med-high heat until toasty.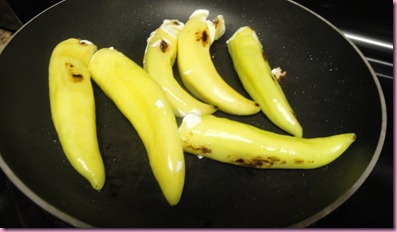 I baked them in a bed of homemade marinara…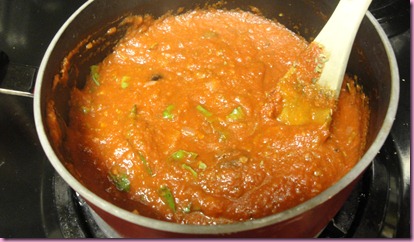 Topped with goat gouda and finished with fresh basil.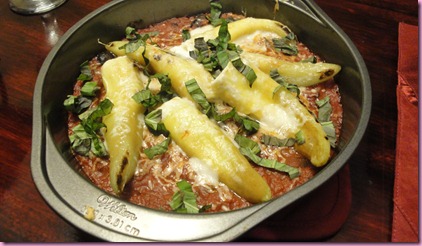 The basically rocked our faces off 😀
In between moaning with foodgasmic ecstasy, I munched some mung bean pasta with spinach, arugula and nutritional yeast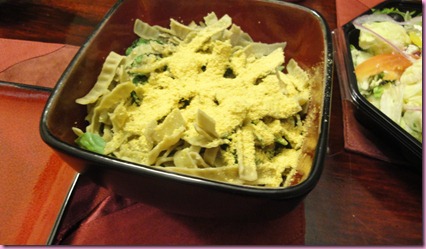 and the pilot had brown rice penne with homemade alfredo sauce (super easy- butter, heavy cream and parmegiano reggiano).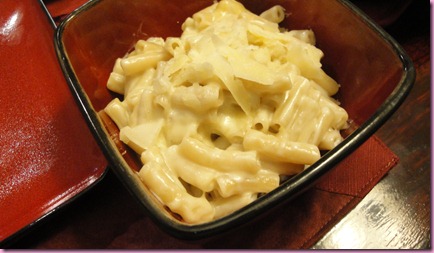 He also had a Greek salad from the Publix deli.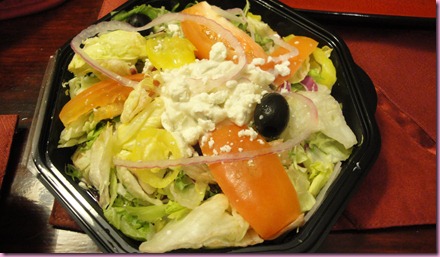 Faces were rocked 😀
We stopped by Jeni's to take her some of our giant watermelon, came back to the casa for Next Food Network Star (team Aarti!) and called it a night 🙂
This morning's bfast was breakfast cookie cereal sans banana. Publix didn't have any yesterday- the horror!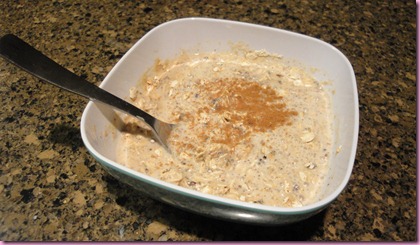 Still not sick of it 😀
Plan for the day:
-Weights (back and biceps- I haven't lifted weights in two weeks since I was sick last week)
-Take Viesa to get her Bordatella and heartworm test (and then for ice cream)
-Send out HLS Indian Feast email 😀
-Training appointments
-Blog
-More training appointments
-Dinner with the girls
See ya later today!!  <3
xoxo,
Gina
Note: I get a ton of emails, and in the past I haven't been as great as I would like to be at responding to them. This is not on purpose at all and I'm so terribly sorry to those of you who didn't get a response. Since I'm not home very often, I'll often read emails on my crackberry and respond to the quick questions instantly and save the longer ones for later. I fell behind and I know that there are beautiful, wonderful emails that I didn't get the chance to respond to. I have a new system in place –if I open the email, I am COMMITTED to responding right then and there and will not let 48 hrs go without opening and responding to an email- so if you sent me an email in the past and didn't get a response, please resend it if you'd like. <3 Is there any you're working to get better at, too??