-My friend Katie saving me at work yesterday. When I first started (a little over a year ago), I quickly learned that since our schedules change throughout the day, we need to be prepared for anything. Weight room, teaching, Zumba and pool all have different outfits/shoes.
Well, I *thought* pool was my last class yesterday, went to sign my schedule, clock out and saw that I had 2 minutes to be in the weight room. I wasn't even about to tell my boss I didn't bring my weight room outfit with me- I just scurried to the locker room as quickly as possible, hoping I'd be able to find something feasible in my gym bag. After horrible visions of cleaning the treadmills and offering water in my resort baseball cap, swimsuit, swim shorts and Crocs (and obviously getting in trouble), my friend Katie had an extra outfit ready to go. With borrowed sneakers and Katie's outfit, everything was ok. I will have every outfit with me at all times from now on. All aboard the Fail Boat.
-Hummingbird nests.
(Source)
There's a nest just like that in the tree outside the spin room. I saw the two tiny eggs inside and the nest is the cutest thing- like a tiny teacup. I'd never seen hummingbird nests until recently, and now we have one in the tall tree outside our house, too. 
-Seeing Liv learn and do funny new things every day. Her latest things are "dance!" and she wiggles around on her back, from side to side, with the happiest smile on her face, and now when I hold her, she pats my back. I can't tell if she's trying to "burp" me or if it's like a "good game, mom" kinda pat 😉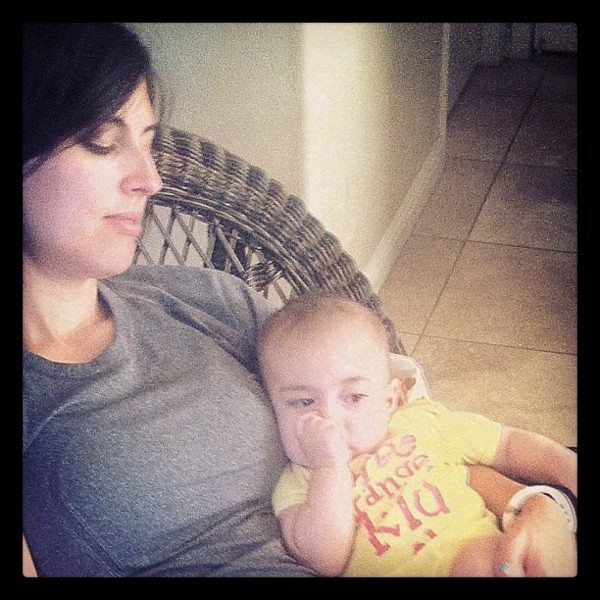 (my Instagram is ginanott if you'd like to follow the feed)
-Bella's puppy paws. I don't even need to explain this one.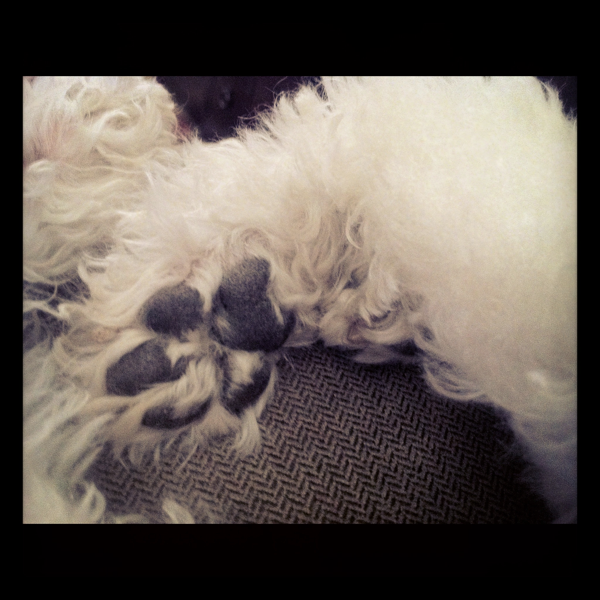 –This article that's been floating around Facebook. It brought me a lot of warm fuzzies last night- thought I'd share it.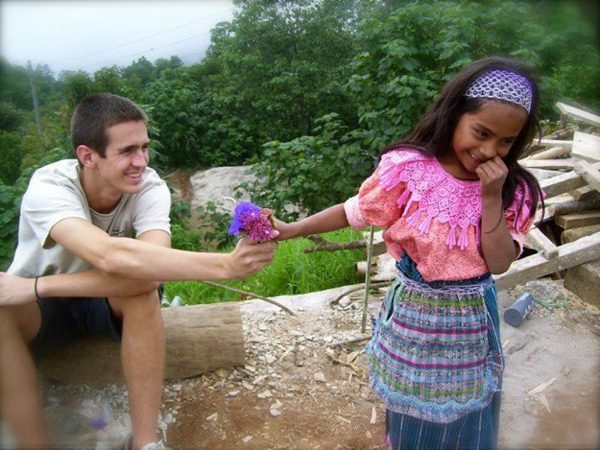 (Source)
-Restaurant copycat meals that end up being better than the original.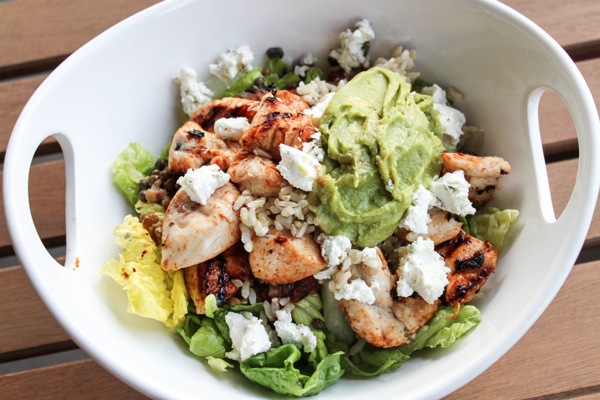 The Pilot grilled up some chicken, seasoned with oregano, chili powder, paprika, hot sauce and melted butter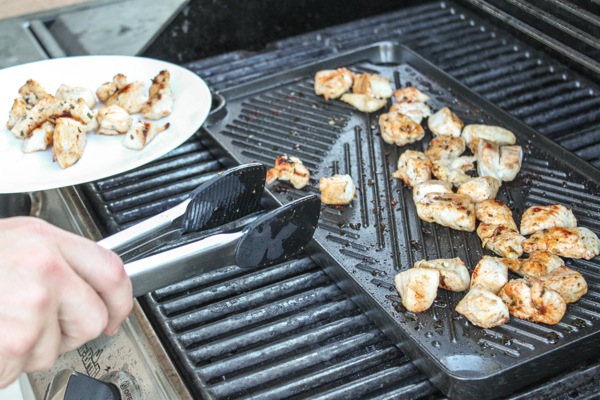 and I set out the ingredients to make out own Chipotle (chippodle)-style meals.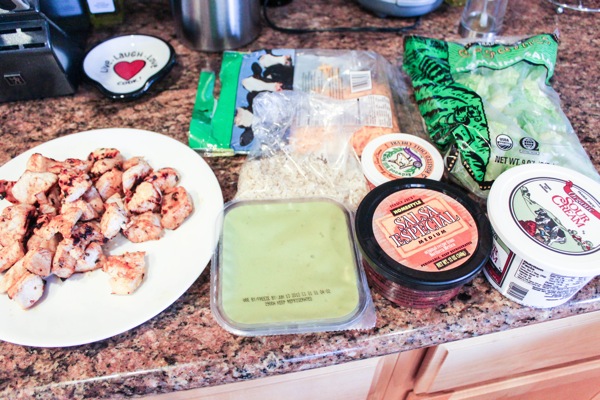 The Pilot made a huge burrito, and I enjoyed a giant salad beast with greens, Wholly Guacamole (can't get enough), salsa, brown rice, lentils, green chili goat cheese and chicken. It was so good, and I was proud of us for making a quick meal instead of picking up takeout. 
–Tabata Thursday! I'm so glad to hear you're enjoying the short workout video! If you haven't tried it yet, maybe give it a whirl before bed? I definitely plan on posting more of these in the future -especially with your awesome feedback- and will have the video up earlier next time. I had some uploading problems, but will be sure to plan better and make sure it's up by the am for next week.
–Two very exciting features:
Thank you again so much to those of you who voted in Fitness Magazine's Fitterati Blog Awards. I'm so honored to be in great company, and word on the street is that we're in this month's issue of Fitness Magazine. I can't wait to see it!
I'm also very fortunate to have been included in SharecareNow's top 10 online fitness influencers. My heart stopped for a second to see my name on the same list as Jillian Michaels and Bob Harper, along with my good friend Cassey.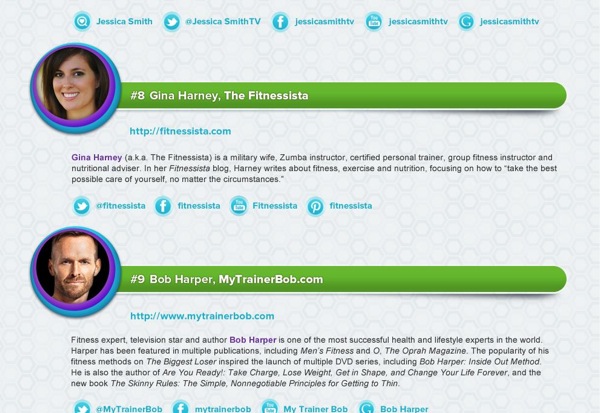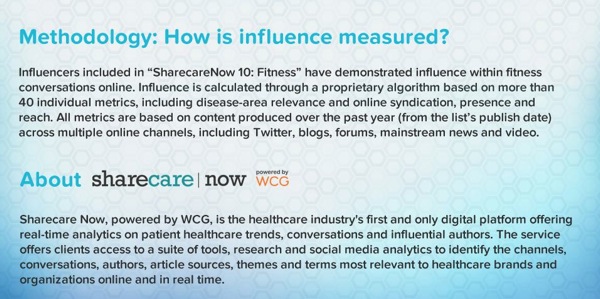 Exciting stuff <3
Hope you have a great night and I'll see ya in the morning with Summer Shape Up shout outs (pics!!) and a giveaway tomorrow afternoon.
xoxo
Gina
Something to talk about: Any work fails lately? Something nice from your day?