Hi guys! 😀 How's your weekend been?
Thanks for your support on my breakup with running. I shed a few [very small] tears but am glad I broke it off- he was kind of flaky and showed definitely creeper potential.
So yesterday, I made brown rice burgers for lunch.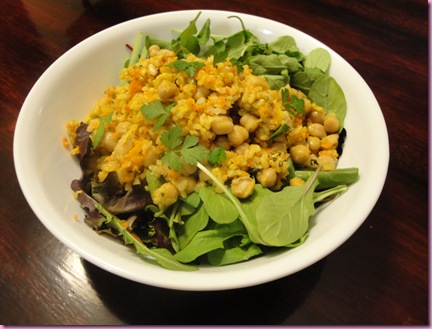 I know what you're thinking..
"That doesn't look like brown rice burgers"
You're exactly right. Recipe from my brain didn't translate well to the real world.
I just ate salmon for dinner.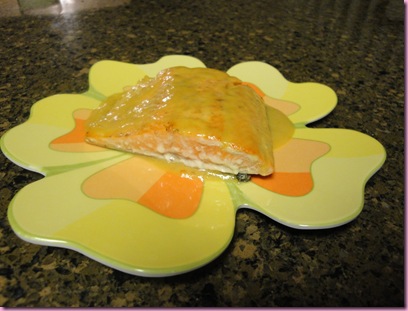 With a maple dijon sauce. It was good.. but not as good as the one I had in Orlando: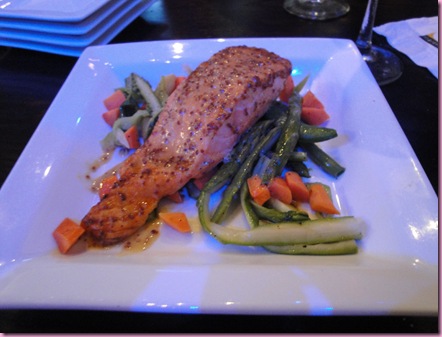 Everything is better in Orlando.
Anyway, the reason I just had salmon (no veg, no salad) was because I ruined my dinner with this: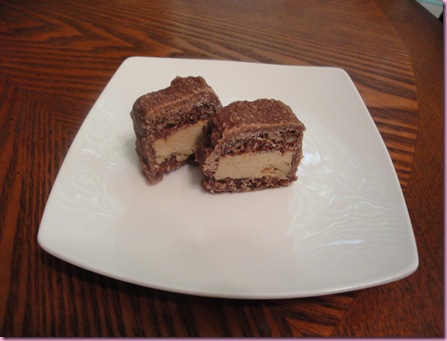 My final Moonie Pie for Heather's contest.
And THIS: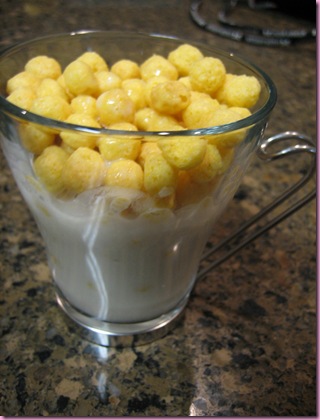 A large quantity of peanut butter puffs. Sorry I killed your stash, pilot 😉 I really wish it were customary to eat cereal for every single meal. I'd be all over that 😀
After my really weird dinner, Ashley and I went to see Date Night. It was hilarious and definitely worth seeing in the theatre.
I came home, crashed out and was woken up by this one…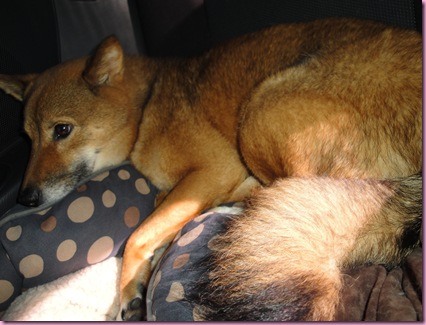 Getting sick… on the bed. Nothing like washing all the bedding at 3am. I guess I better get used to it if we want to have youngins one of these days 😉
Time for this girl to train a client and then I'll be putting together all of the Show Me Your Smoothie submissions. If you'd like to add a fun smoothie recipe to the mix, please send it with a pic to fitnessista at gmail dot com.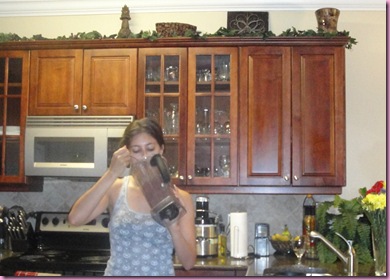 See ya in the morning <3
G