Hi guys 😀 How's your Monday treating ya? Hope it's been bueno <3
Thanks SO much for all of the moving tips!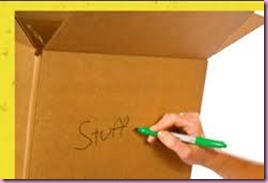 Source
Here's a round-up of what most of you said:

–DONATE and trash stuff that you don't use anymore (check)

-Hit up liquor stores for boxes – genius idea; we've also hit up Wal-Mart at 11pm because it's when they re-stock and leave boxes in the aisles for whomever wants them

–Label everything!

–Whatever can go in a box, put into a box

-Put the things you'll need right away in an accessible and well-labeled place
We haven't officially started packing yet –still organizing- but I know these tips will definitely come in handy 🙂
Since bfast was super filling today, I wanted something light and fresh for lunch.
Enter THESE beauties: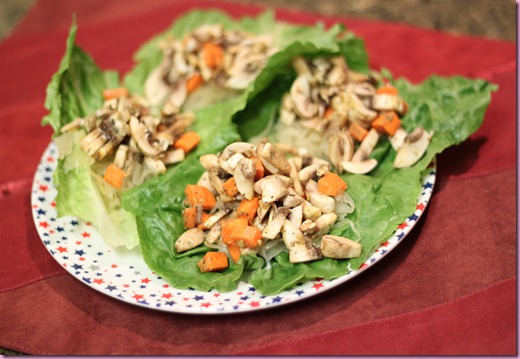 Savory lettuce wraps!
Chopped organic mushrooms, carrots and onion, dressed with Nama shoyu, olive oil, nutritional yeast, savory, and garlic gold; Served on some romaine leaves that had been topped with sauerkraut
This is what some raw restaurants would call "a burger." And I would laugh.
I'd still eat it, though, because the flavors were amazing 😉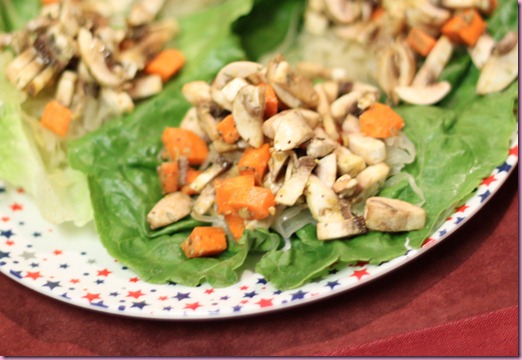 As face-rocking as the lettuce wraps were, the star of the show was THESE: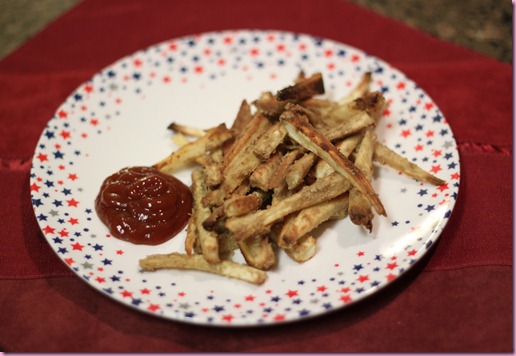 Angela's Nut Butter Crusted Parsnip fries.
Why am I so late to get on the nut butter fry boat?! Why, why, whyyyyy??
I could have spent this entire time drowning in nut butter fry delight 🙂
If you haven't made these yet, I highly recommend it…..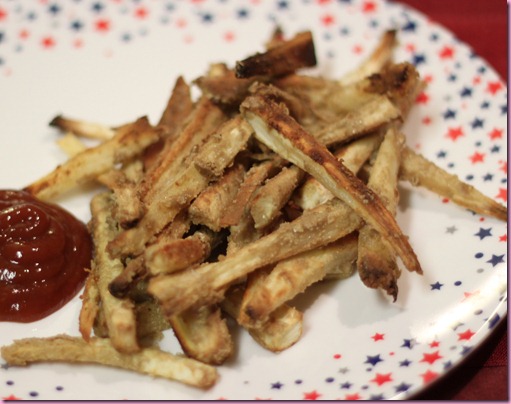 So. Insanely. Good.
I spent most of this morning getting my clothes to sell pile together and hit up the consignment store, which was closed, went to Targizzle and trained clients. After a 45 minute treadmill sesh, I'm about to take a shower, drink this smoothie: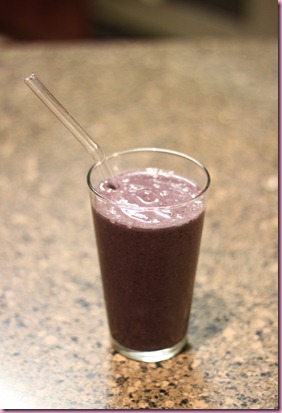 (1 C almond milk, 1 C blueberries, 1 t spirulina, 1 scoop chocolate Vega, 1 banana, ice + a lil water)
and head back to work.
See ya in the morning with a bfast cookie dough cereal how-to  😀
xoxo,
Gina
Something to talk about: Have you tried a blog food phenomenon recently? What else am I missing out on? Haha 🙂 Have you experimented with a fun new-to-you ingredient lately?