Another Beachbody workout down!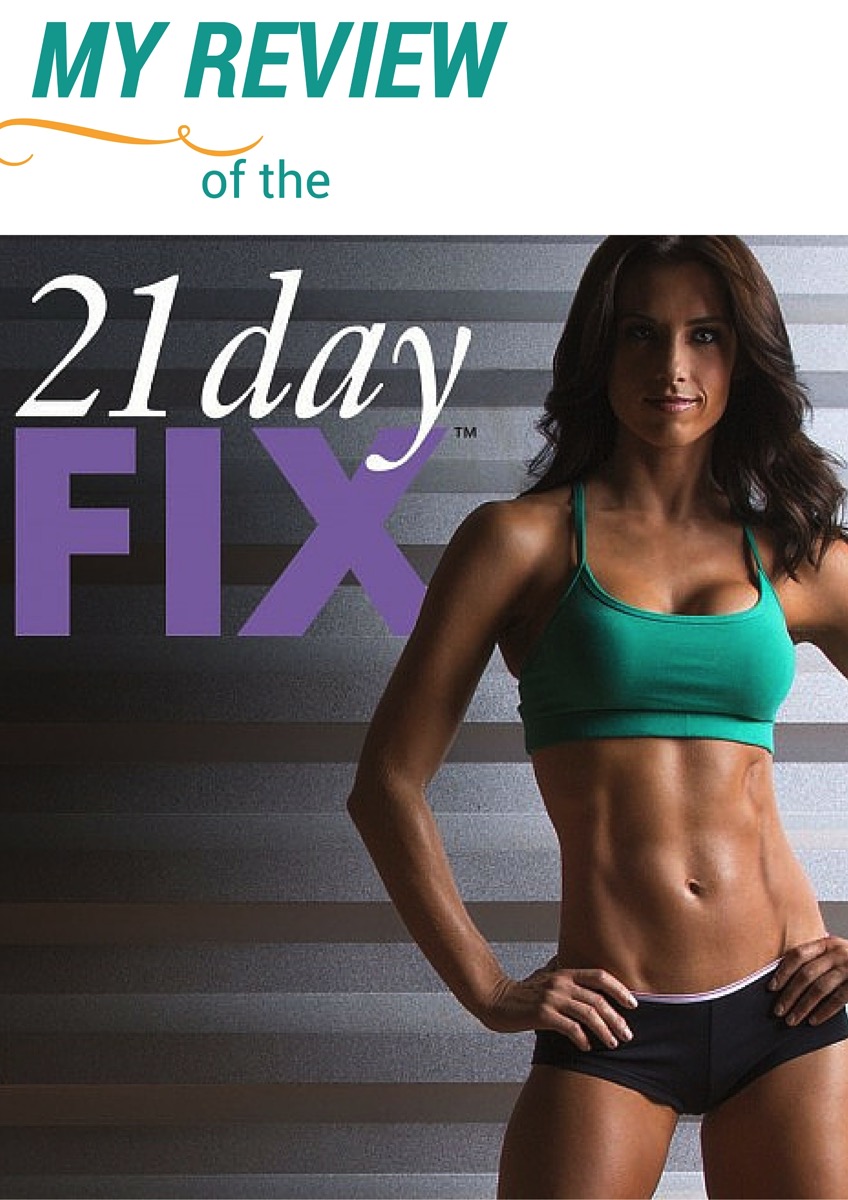 A group of lovely ladies and myself just wrapped up 21dayfix this past weekend. Since some of us were doing the original workout, others were doing the Extreme, some were doing the meal plan, and others (including myself) were not, the group was really focused on clean eating and group motivation. It's always helpful to have a group working towards similar goals, and cheering for each other along the way. This is one of the many reasons why I love the Shape Up series so much! (PS Anne and I are already cranking away on Winter Shape Up, which will begin in late January.)
Here are some of my thoughts on 21dayfix:
Workout breakdown:
Total Body Cardio Fix: This workout begins with a warmup (jog in place, jumping jacks, windmills, side stretches, toe touches), and then you move into four rounds of exercises. For the three exercises in each round, you'll work for 1 minute and rest for 20 seconds. The exercises were a mix of strength (like surrenders, squat wood chops), but mostly cardio and core work. The workout went by quickly, and I really liked this one. I could see myself coming back to it when I want something to do here at home.
Upper Fix: This one was probably my least favorite. It consists of a similar warmup, and classic upper body movements: bent-over row, push-ups, planks, hammer curl to shoulder press, etc. This workout has two rounds (performing the exercises within the round for about 30 seconds) and you complete the rounds twice through. While the exercises were good, I feel like it was something I could do on my own at the gym; nothing "wow" about it.
Lower Fix: This workout emphasizes your entire lower body and is an awesome balance of strength work. You'll do the same warmup as the previous workouts, then move into 4 rounds. Each exercise is performed for about a minute with short rest in between. Some of the exercises: lateral to reverse lunge, squat to knee raise, curtsy lunges, calf raises, sumo squats, seat leg lifts, and fire hydrants. I especially loved the static holds, which REALLY fatigue the muscles at the end of each set.
Pilates Fix: I skipped this workout, since I'm working on the reverse 6-pack right now. I did watch a bit of it (classic Pilates moves, which will really challenge your core), and can't wait to try it out later this fall.
Cardio Fix: This workout is more challenging than the other cardio workout, and I loved it. You'll do 4 rounds of bodyweight exercises following the warmup, and they're completed interval style: work as hard as you can within the time block before taking a short rest.
Dirty Thirty: this is a total-body strength workout with very little cardio. It's a warm up, 4 rounds of 2 exercises (twice through), and cool down. I liked this one and thought it was a nice mix of strength training moves (side lunge, renegade row, sumo row, chest fly with hip raise, triceps kickbacks, etc.).
Yoga Fix: this one is a basic yoga flow designed to stretch the muscles as an active recovery workout. Since I haven't been doing much yoga lately -it's been too uncomfortable with my hip pain and making room for the belly)- I really enjoyed the stretch and it was pretty easy to modify.
Equipment needed:
A yoga mat and a set of dumbbells. That's it!
So what is this about the meal plan?
The 21 day fix comes with a meal plan, and pre-portioned colored containers for various food groups:
Green – Vegetable container: 1 & ¼ Cups

Purple – Fruit container: 1 & ¼ Cups

Red – Protein container: ¾ Cups

Yellow – Starches & Carbohydrates container: ½ Cup

Blue – Healthy Fats container: ¼ Cup

Orange – Seeds, Dressings and Oils container: 2 Tablespoons (Each)
I find the meal plan to be very Weight Watchers-esque, as you're given a certain calorie allotment (based on weight) and how many servings of each container to consume within a day. It doesn't matter how the containers are divided between meals.
While I think that this can be a great way to focus on eating whole, clean foods, and to get a handle on portion control, I don't think that the eating plan has long-term staying power. (At the same time, I don't think it's intended to be a "lifestyle" but rather a 21-day kick in the pants or reset.) If I were to follow the meal plan, I would do it for the 21 days and then use approximations. I don't love that it takes away the intuitive aspect of eating, and can't imagine going out to eat with containers in tow. From what I've heard, many people do well with the container system and enjoy it, so it's really a matter of what works for you.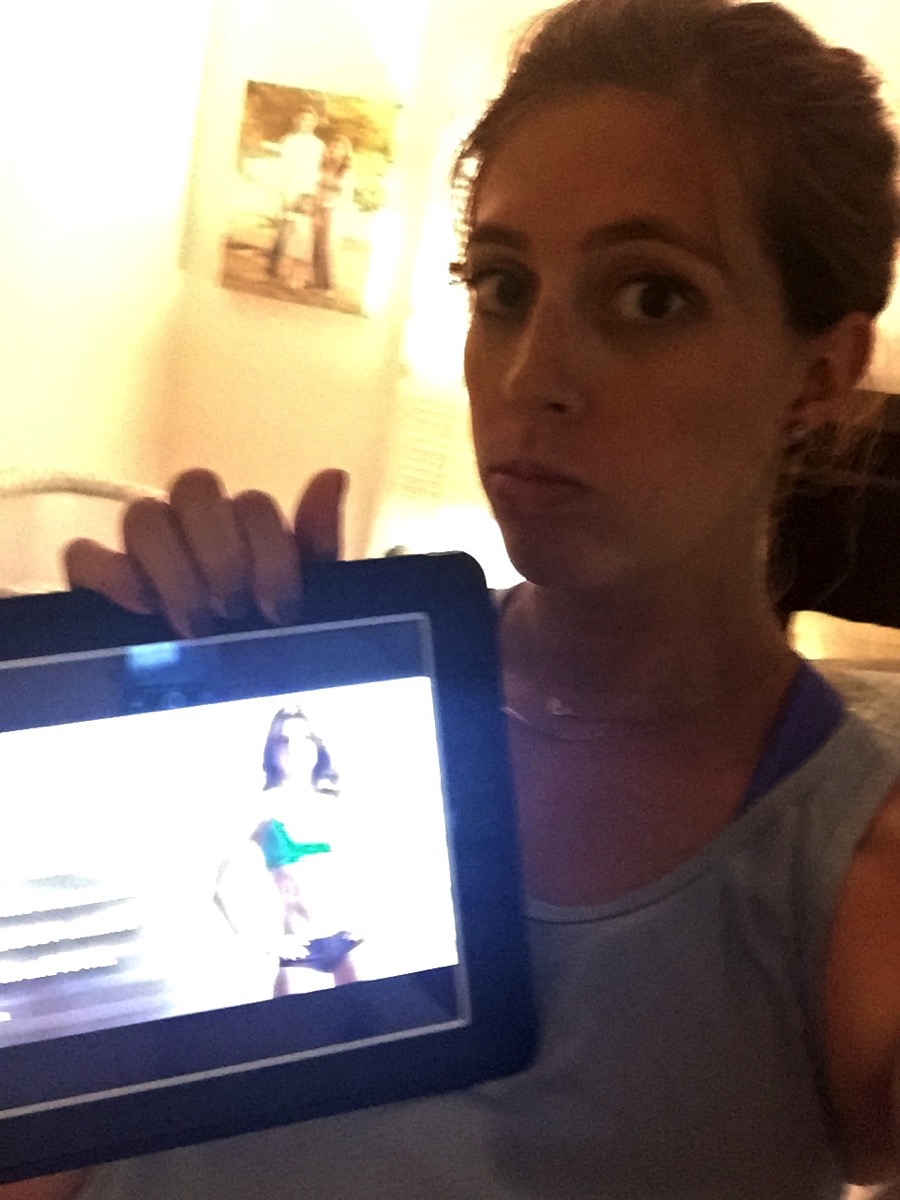 Pros:
-Like all of the Beachbody workouts, you can do these at home with minimal equipment. They're short (30 minutes or so), efficient, and include an effective mix of strength, cardio and flexibility.
-It's only 21 days, which is based on the concept that it takes 21 days to create a habit. If you're consistently following the workouts and notice the benefits of increased energy, stamina, fitness gains, and possible weight/fat loss accomplishments, this can be excellent motivation to KEEP GOING. Consistency is the key to long-term success. Even if some days aren't as great as others, work, and do the best you can. <3
-Modifier. Many of the Beachbody workouts, including this one, provide a modifier for low-impact variations. I love that they provide this benefit, which makes the workouts attainable for true beginners to follow and build up to the full progressions over time.
Cons:
-Redundant. This can also be a pro, because many people like to do the same moves and workouts to see how much stronger they've become. While I did like the mix of many of the workouts, some of them were too redundant for me.
Pro/Con: Autumn's personality. I LOVE that she isn't over-the-top bubbly and feigning cheeriness the whole time. She seems very authentic and is a great coach. Even so, I felt like it was lacking the fitness magic that you'll see in Shaun T or Chalene's videos. I'm sure that will change as she continues to produce workouts, and I really like her(!), but thought some of the workouts felt low energy to me.
Overall grade:
-B. It's not my favorite BB workout, but I do like the workouts and the mix of exercises. I can definitely see myself going back to some of the workouts as staples later on!
Have you tried 21dayfix or anything similar?? I think for our next challenge we're going to do Shaun T's Cize. If anyone is interested in joining in the fun, and I'll email the details.
xoxo
Gina
More Focus On posts:
Full transparency: I am a Beachbody coach. While I initially went into it with the intention of getting a discount on my beloved Shakeoloy, I realized that it's another mode to share a love of health and fitness with others. I also realized that there's a way to do it without being in-your-face or spammy about it (because let's be real, some of those Facebook posts make me smh, too). I've been a huge fan of the workouts long before I was a coach (since 2009!), and Shakeo is the best protein powder I've tried. I purchased the Beachbody workouts with my own $$, and I'll continue to post honest, good or bad, reviews on the blog. If you have questions about any of the BB workouts, please let me know! xoxo