that one time I auditioned for Next Food Network Star
Hi friends! How are ya? Hope you're having a wonderful day! We're enjoying the week with the fam, and taking madre and nana to some of our favorite places. It's been raining a ton, so we might head to the movies later today.
Now that the new season of Next Food Network Star has officially begun, I thought it would be fun to talk about that one time I auditioned to be on the show. This happened at the end of last fall, when I received an email from the casting company. It was probably one of the most exciting emails I've ever read, especially because I instantly envisioned being BFFs with Giada and MAYBE GETTING TO MEET INA GARTEN.
Best frieeeeeends.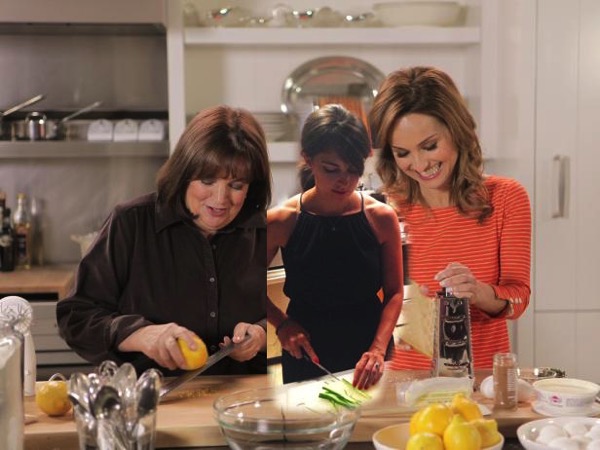 They asked to chat with me on the phone -I was shaking the entire time- and then as we were wrapping up the call, they asked me to do a formal video audition.
It's funny because while I've always wanted to be on the show, it never crossed my mind to actively audition. This is because, you know, #notarealchef. The chance was being put into my hands, so I figured I needed to go for it.
Remember the tempeh Rueben and vegan tomato soup I made for a *project* a while ago?
That was it!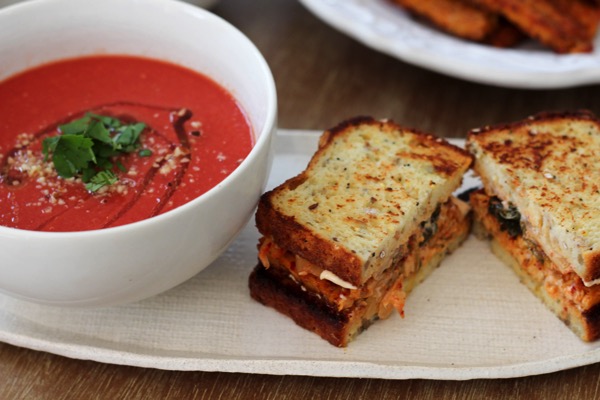 They asked me to create a signature dish and be prepared to discuss it on camera. Everything was super specific: no crazy backgrounds, no outside noise, and good sound/lighting. The Pilot came home from work early to help with Liv's school pickup and to wrangle to girls, and before I knew it, I was Skpe-ing with a member of the casting team.
Even though I was so nervous, she was so kind and laid-back that I felt my real personality shine through the intense fear. I made the tempeh Rueben because I thought it would be cool to have a show with a health focus, and a different topic for each episode. This recipe is something I would use to talk about the benefits of fermentation and probiotics, and also share an easy homemade kimchi recipe. I made the soup along with it because a good sandwich always needs a dipper, and you don't always need dairy for a creamy awesome texture. 😉
At first I was like, "YOU'RE MAKING A SANDWICH FOR A SHOW THAT HAS REAL CHEFS ON IT" but when I talked to Kyle (my bro who always gives me great advice and cooking ideas, it was his #1 pick from our brainstorming session).
While I obviously wasn't chosen to be on NFNS -and feel like the timing wasn't great because we were about to move, and I couldn't be away from the girls for that long- the audition was an awesome experience. I'm really excited to start watching this season! It's waiting on the DVR. And who knows, maybe you'll see me on one of those awkward "here are the people who auditioned" reels.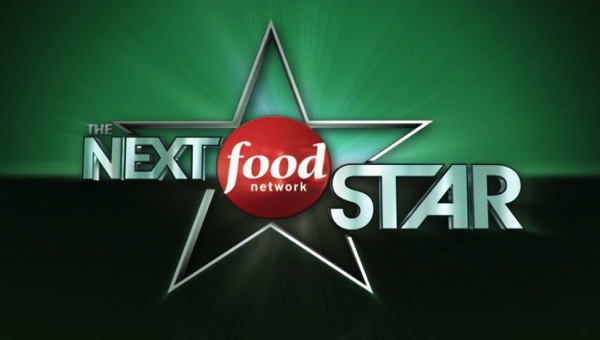 Some tips if you're considering auditioning for Next Food Network Star:
-You can apply via their website. There are application forms for so many of their competition shows, including Next Food Network Star
-Have a clear vision for what you'd want your show to be about. You need to have a mission and message for your show, and something distinct that would set you apart from everything and everyone else.
-Be ready for a video interview to talk about your signature dish and cooking style
-Be ready to talk about everything and anything! Your family, how you started cooking, your hobbies, who you're most like on the Food Network, etc.
-Embrace the nervousness! A great way to practice talking with an elevated heart rate is to sprint around the block, and practice speaking as soon as you get back home.
So tell me friends: have you ever auditioned for something you really wanted to do? Were you nervous, or did you crush it? I auditioned and participated in a lot of musicals and plays growing up -I was a musical theatre major before I switched to Finance- and never seemed to get that nervous. This was so very different haha.
xo
Gina