Out of the box with Blue Apron
This post is sponsored through my partnership with Blue Apron. The first 100 readers to order will get 2 free meals on their next shipment!
I can always count on my Blue Apron shipment to provide dinner inspiration, and get us out of our usual recipe ruts. We've had multiple boxes over the past year, and each time, I make entirely new-to-me recipes, discover new flavor profiles, and fall in love with meals that I had no idea I'd been missing all this time!
Our last shipment was right before the holidays, and I was so excited to try and make something that I love, but had never attempted at home: latkes!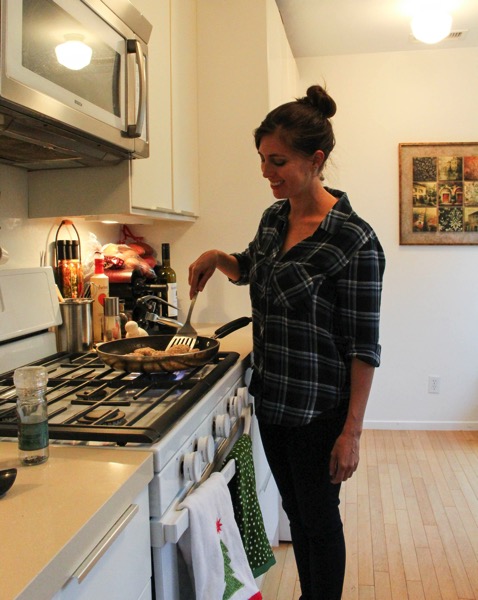 I set the enormous pan of veggies and chicken to roast: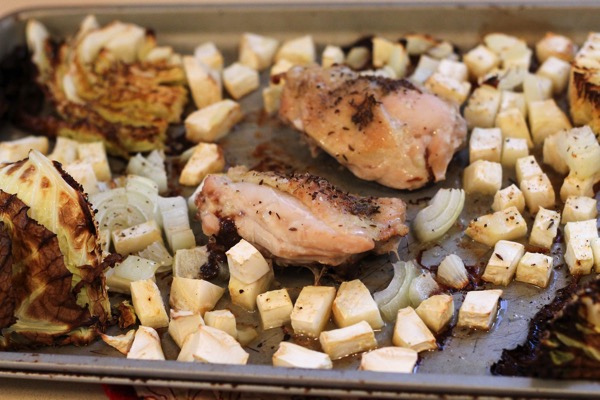 (the skin-on chicken thighs were SO good)
and got to work pan-frying the latkes, which were perfectly crisp and beautifully flavored. I love how all of the ingredients don't abuse seasonings and sauces; they let the true flavors shine through in their combinations. This particular meal included roasted cabbage wedges, roasted onion and celeriac, savory chicken with a sweet and tangy apple topping, and the crisp latkes. It was soul food at its finest.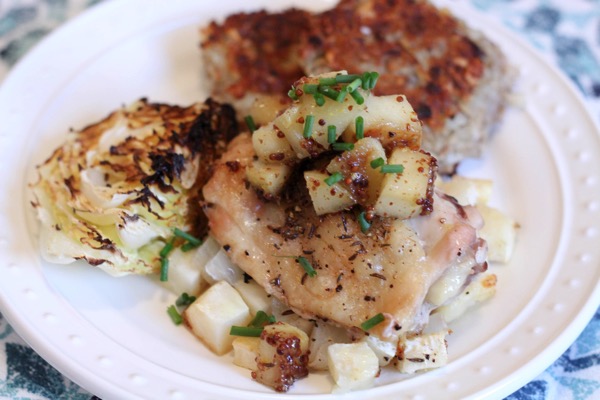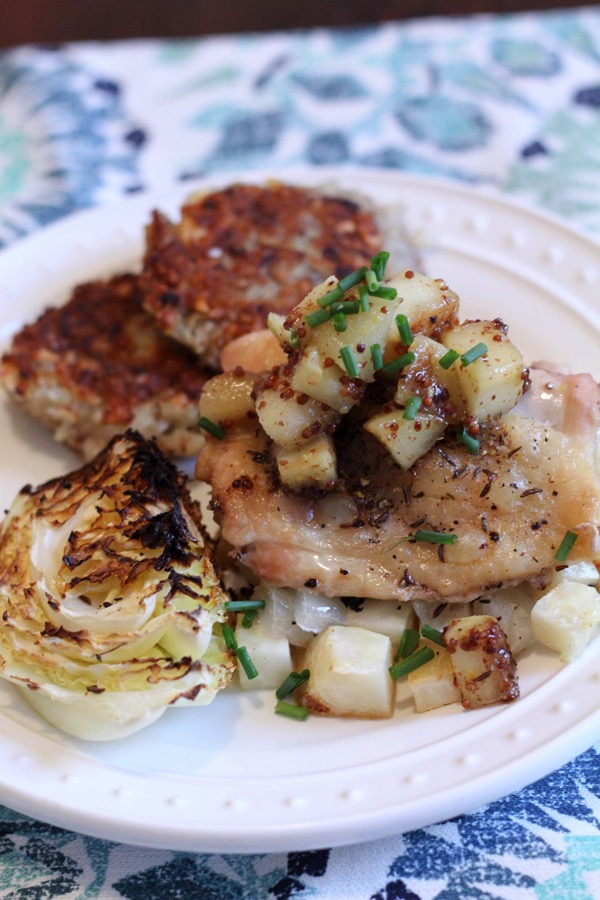 If you're curious to learn more about Blue Apron, here's how it works:
-The recipes are created by chefs, and all of the ingredients to make the recipes are shipped fresh to your doorstep. The meal planning and grocery shopping is done for you, and you get exactly when you need to make the meals. No wasting ingredients, or putting bottles or seasonings and sauces into the pantry to die. You have the option of ordering the 2-person plan or the family plan. The servings are very generous, too.
-The ingredients are sourced from quality suppliers and artisans. I'm always amazed by how fresh everything is when it arrives. You can tell that they take a lot of pride in sending fantastic quality food.
-They have a recycling program, which makes it easy to recycle all of the supplies. If you don't have recycling options near you, Blue Apron will pick up your packaging via USPS to recycle, free of charge. You can read more about it here!
-They're constantly adding new recipes and meals to their plans. Their website also has a TON of recipes, which I recently used for inspiration when we were looking for something new to make for dinner.
I made the One Pot Shrimp Perloo, which we all LOVED.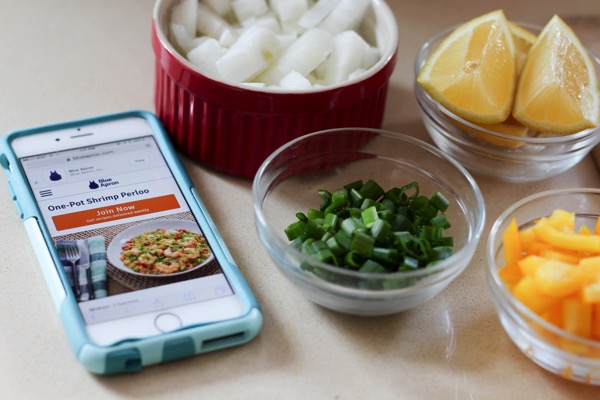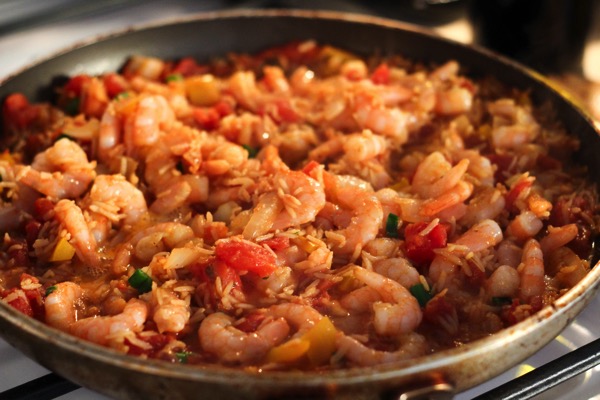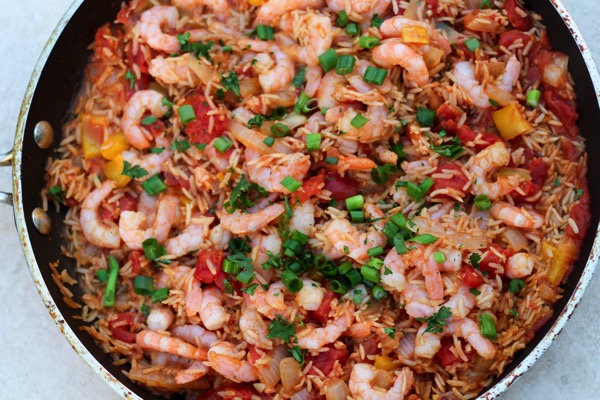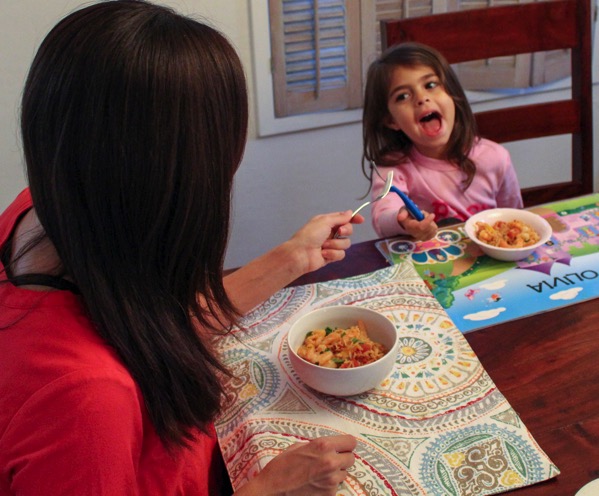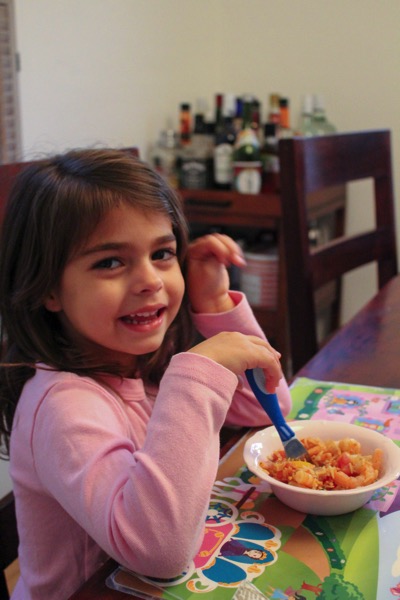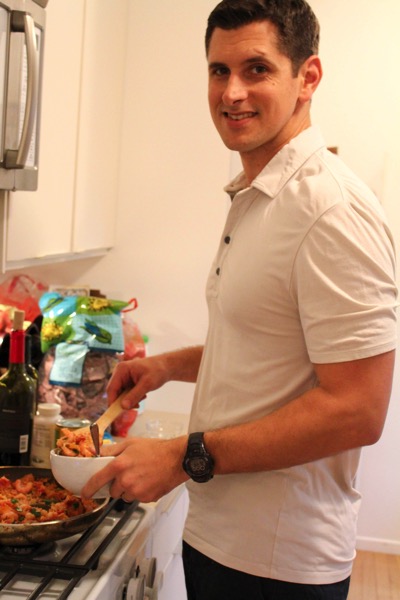 I also have my eye on the Seared Salmon and Apple Mashed Potatoes, Seared Chicken and Roasted Acorn Squash and the Rice Noodles with Coconut Matcha Broth.
If you'd like to try Blue Apron, the first 100 readers to order will get 2 free meals! It's a great way to get into the swing of cooking "real" dinners in the New Year.
xoxo
Gina
This post is sponsored by Blue Apron. Thank you so much for supporting this blog and the companies who help to support our family.