Escaping the dinner rut with Blue Apron
This post is sponsored by Blue Apron. They kindly included an awesome discount, too. Check out the details at the bottom of this post! <3
Lately, we've found ourselves in a bit of a dinner rut. I love to meal plan, but on the nights that I teach or the Pilot is working late, we tend to fall into the usual staples:
grilled salmon with sweet potatoes and veggies
quiche
taco or pizza night
easy pasta recipes (like the Wonder Pot)
and chicken. SO much chicken.
I realized that I was feeling uninspired with dinner recipes, and even though I wanted to make an awesome meal, I wasn't sure what to make.
Blue Apron to the rescue.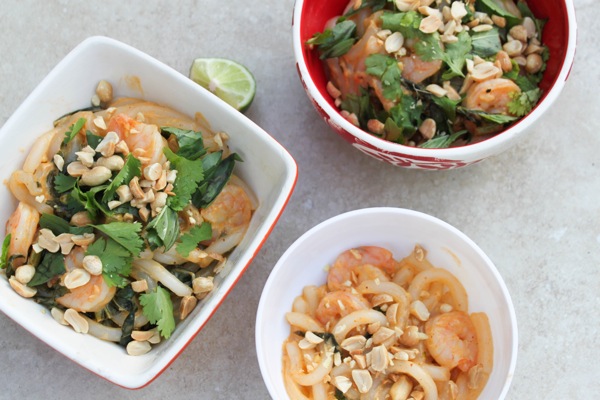 We've been using the Blue Apron service for the past year, and it's perfect for escaping the dinner rut. They plan out the meals for you, and send all of the ingredients to make each meal. We love it because it encourages us to step out of the box and try new recipes, and we don't end up wasting obscure ingredients. When an ingredient calls for a jar of a random sauce or seasoning, the rest often sits unused in the fridge or pantry. With Blue Apron, you get the precise amount that you need. Also, we've found that it's far more economical than going out to eat. The cost for a dinner for two is around $20, which is easily what we'd pay for one entree out and about in San Diego.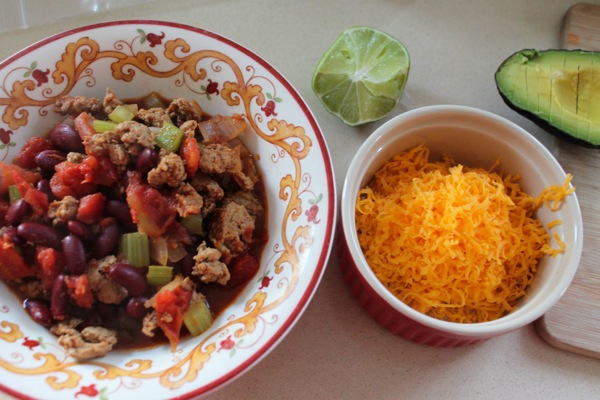 Here's how it works:
-You have the option of ordering 2 servings or family-style (which will serve a family of 4). Last time, we ordered the 4 serving amount, as we all have hearty appetites, and I was blown away by the generous serving sizes. This time, we opted for a 2 serving, which ended up being the perfect amount for the Pilot, Liv and myself. If you choose the family option, you have the ability to receive one or two shipments each week (each shipment is two meals). For the two-person option, you receive the ingredients and recipes for 3 meals.
-You receive a shipment of the ingredients, which arrive in a refrigerated box. Everything stays super fresh.
-The quality of ingredients is fantastic, and they responsibly source from quality suppliers around the US
-You grab your recipe for the evening, and get started.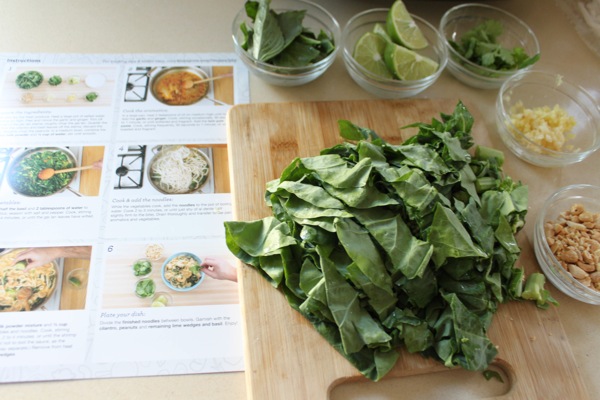 Initially, the Blue Apron meals took me a while to put together, and that was becauseI would half-prep and cook as I went along.
If you take the time to prep and chop the ingredients (haha like the recipe says to do…), it's a seamless process.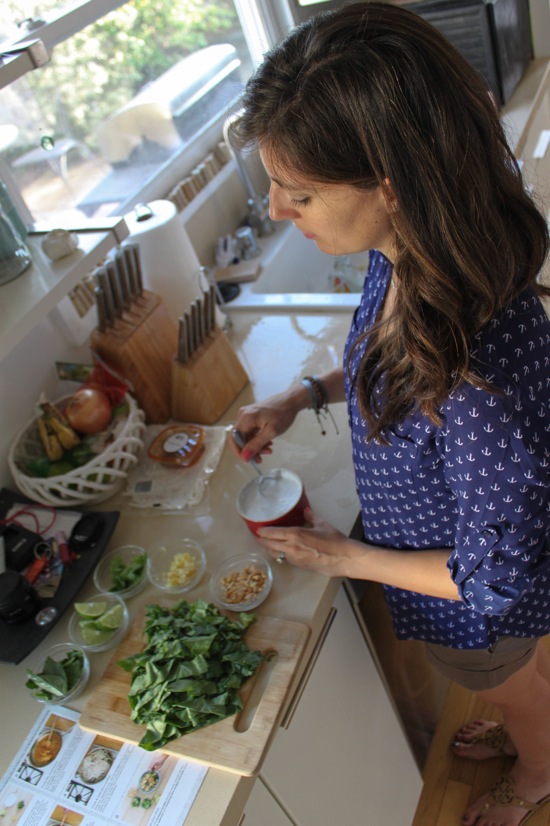 All of our meals last week were cooked and ready within 25 minutes and were SO delicious. Serendipitous bonus: no chicken on the menu. I'm a little chickened out at the moment.
Tom Yum-Style Shrimp and noodles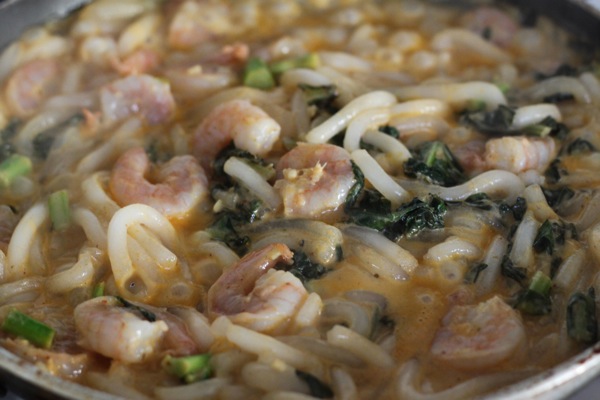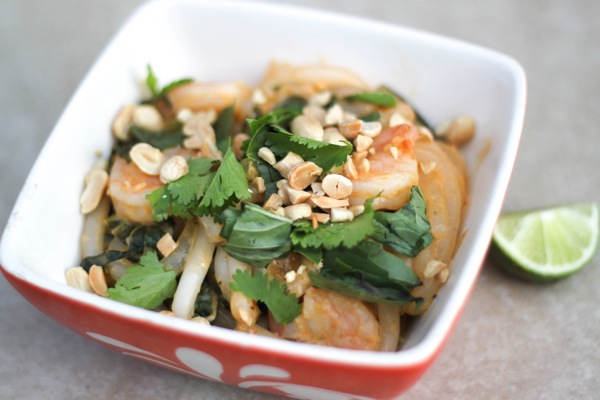 Turkey chili with avocado and cheddar cheese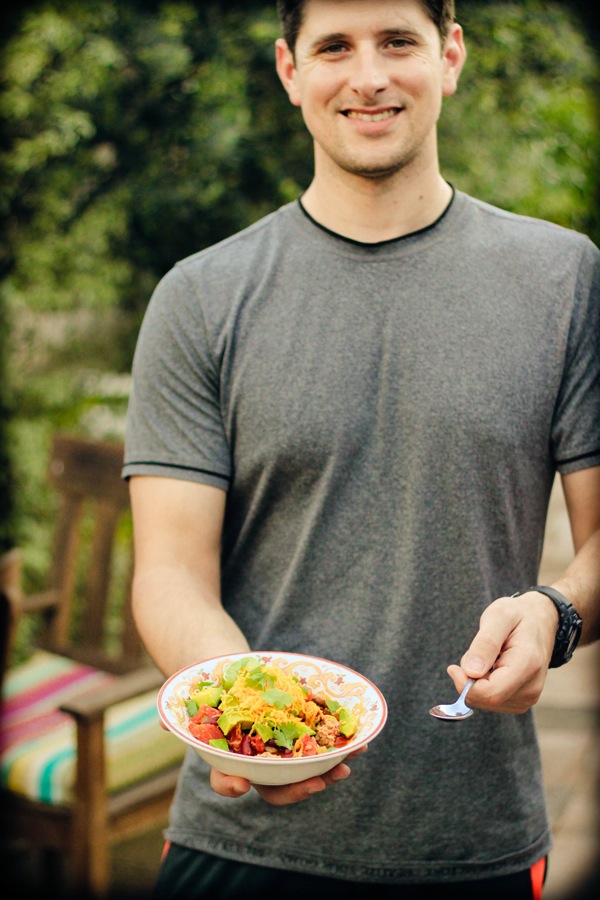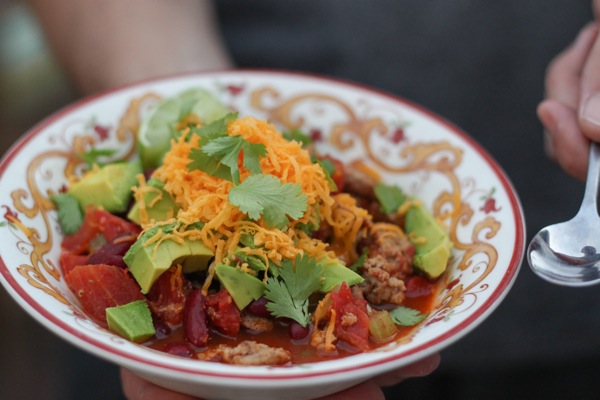 Baked Fontina pasta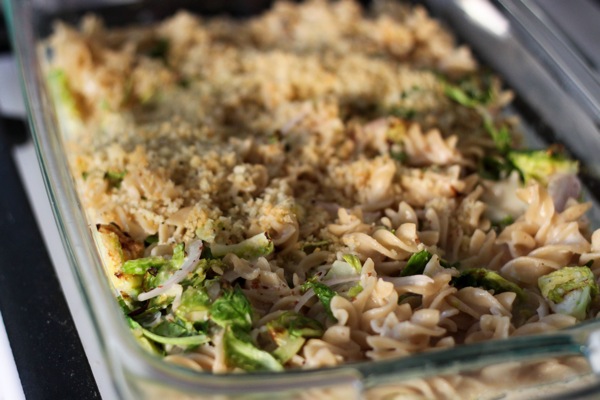 After our week of meals, I feel revamped in the kitchen and am excited to explore some new recipes for next week. They have some beautiful options and are always adding new recipes to the Blue Apron website, if you're inspired to switch it up at home.
The first 100 readers to order will receive two free meals in their Blue Apron delivery! Just click here.
Have you found yourself in a dinner rut? How do you change things up if you're feeling uninspired? What are your usual staples?
Hope you're having a wonderful morning!
xoxo
Gina
This post is sponsored by Blue Apron. Just a head's up: while this post is sponsored, I'm not receiving any affiliate credit or commission from orders placed through their site. Thank you sincerely for your support. xo