Heyyyy 😀 Hope your night is going well!
Mine has been a little more chill than originally intended. My glasses have given me the worst headache –I'm just not used to them at all- and I ended up skipping Pilates and canceling Zumba. I feel badly for canceling my class but there was no way I could teach tonight :/ I'm tempting to call it quits on this glasses thing and put my contacts in tomorrow….
Anywho, lunch was legendary.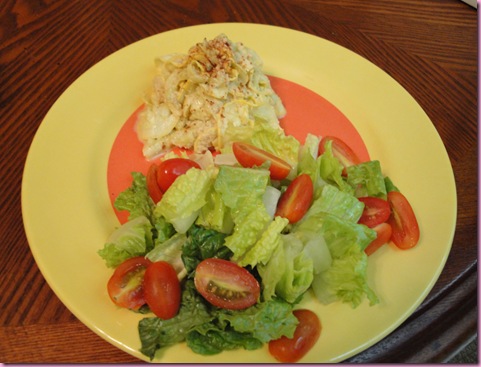 Raw mac and cheese (way better than anything out of a blue box)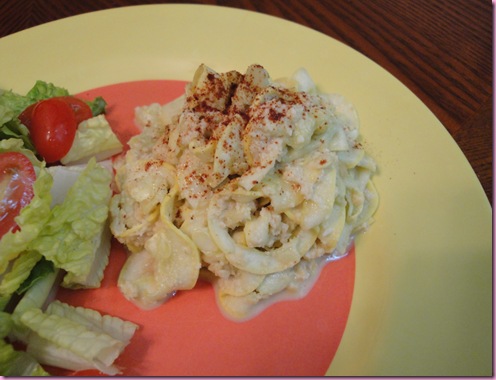 Cheezy pate watered down with some lemon juice and tossed with spiralized squash
and a simple salad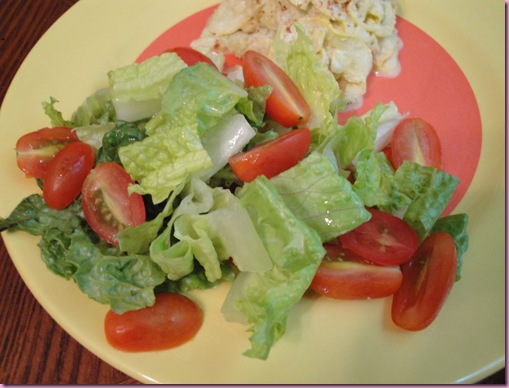 I met Jeni for legs at the gym, and had the recovery snack of a cookie.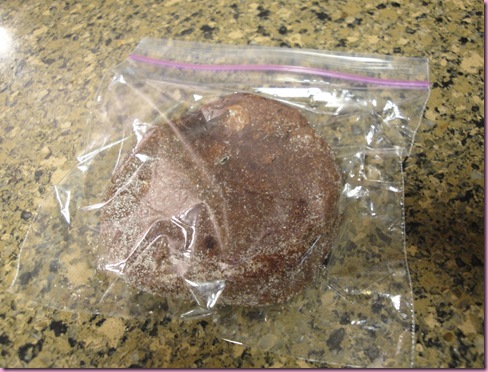 Vegan, gluten-free, pure foodgasms.
Not the best choice of protein/carbs/fat for after a workout, but I loved every glorious bite 😀
I took a nap and tried to sleep the headache off, canceled my classes, then went to train funny quotes lady. I can always count on her (or any of my awesome clients) to put a smile on my face 😉
Dinner was a handful of Mary's Crack, with the chili that Tinkerbell brought me on Monday.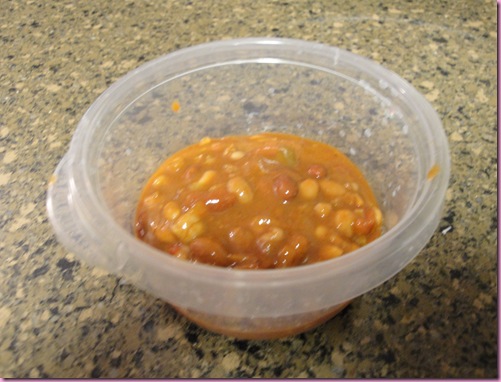 Sooooo good. Nice and SPICY too- I lurve 😀
I'm off to put jammies on and pray to the running and yoga gods that I can wear my contacts tomorrow and resume my life 😀 We shall see….
Have a wonderful night <3
xoxo,
G$
Today's tip: Do what you feel, always. If you feel like taking a day off, really want a cookie, need to stop and take some time for yourself, want an enormous serving of veggies, DO IT. Listening to your body is so important and will help to keep you on the healthy path in the long run. Not taking days off could lead to injury and more days off later on, a forbidden cookie could lead to an empty bag of cookies, a frantic and stressed mind could set one up for a host of health problems, and you know how I feel about veggies- I can't get enough! ;)  Listen to yourself and roll how you wanna roll 🙂