Out of the restaurant rut
There are a lot of things I learn from my daughter. Not only is she like a tiny Buddha (some of the things she says are so simple, yet so wise, it blows my mind) but she is also a pro at making new friends.
It kind of goes like this:
Livi sees a girl her age at the beach. She waves. Little girl waves back. Livi walks over to her and says "What's your name?" The girl answers. Livi runs back to me and exclaims, "That's my friend!"
The two girls end up making sand castles together and playing games, as if they'd always known each other.
If only it worked like that in the grownup world; we'd all get along so much better, huh? 🙂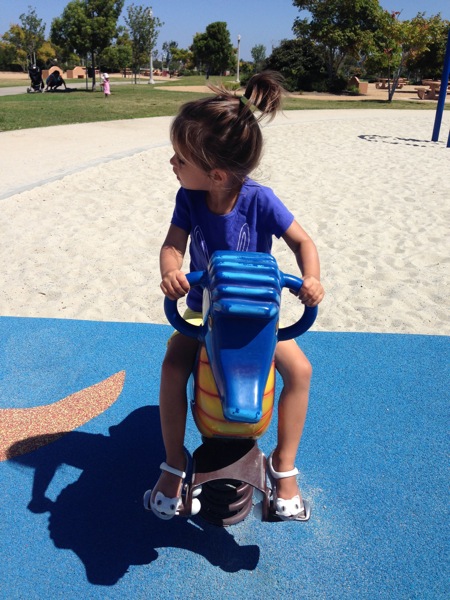 We had an awesome morning today at the park with Whitney and Wyn, and took her scooter so she could ride it around. After a full morning of playing, we were ready for a little juice/snack break.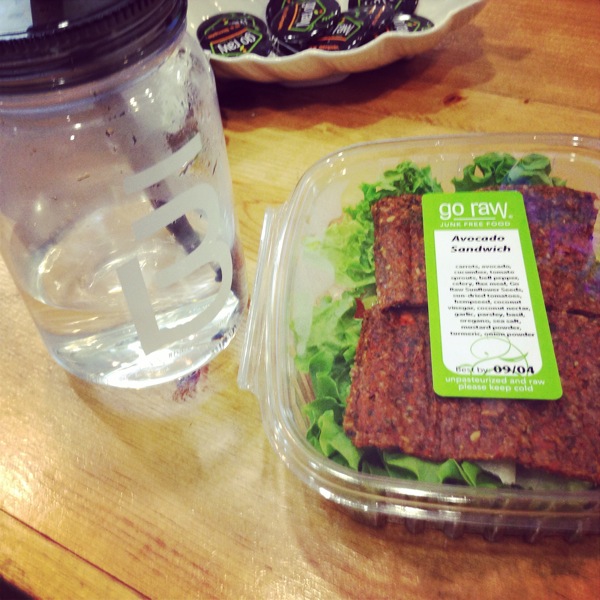 I picked up that raw avocado sandwich from Go Raw and it was AMAZING. Definitely something I could easily recreate at home, and I think the dehydrator would appreciate feeling wanted again. It was raw flax bread with avocado, tomato, lettuce and sprouts. We also had the O.G. (Original Green juice) + mint. 
It's been fun to try out some new places lately (like Herringbone!) because the Pilot and I were laughing that we've already gotten into our restaurant creatures of habit mode. There are SO many amazing new-to-us places to check out here in San Diego, and yet we find ourselves at the same restaurants (cough OB Noodle House cough Tiki Port). We did the same thing in Tucson! Lots of wonderful places and we stuck with what we knew and loved. We're determined to be a little more adventurous out here, especially since I have a spreadsheet with all of your amazing suggestions. You've never led me astray 😉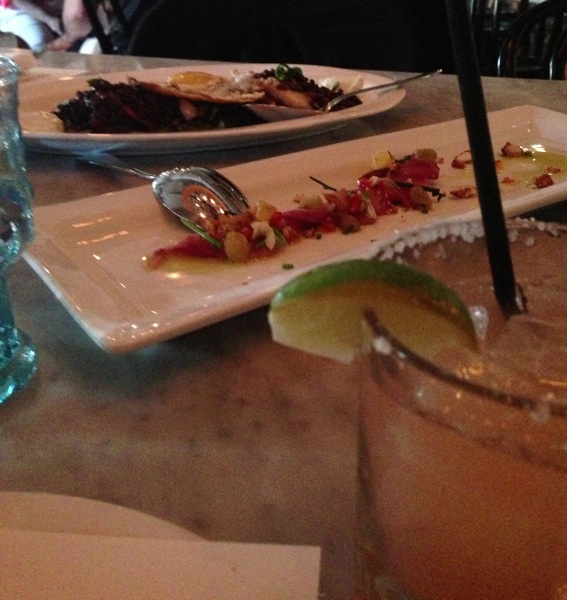 For dinner tonight, we've got fish on the menu. With salmon I have no probs, but I'm determined to master cod. We'll see how it goes haha, and then it's Zumba thirty!
Hope you have a great night! <3
xoxo
Gina
Are you a restaurant creature of habit, too? How'd you meet your best friend?